Brand styling is an essential element in the world of marketing and branding. It involves creating a unique and consistent visual identity that communicates your brand's values and personality to your target audience. Whether you're a new business just starting out or an established brand looking to refresh your image, brand styling can help you stand out from the competition and build a strong connection with your customers. In this blog post, we'll explore what brand styling is, why it's important, and how you can create a successful brand style that truly represents your business. So, whether you're a designer, marketer, or business owner, read on to learn more about the art of brand styling.
Brand styling is the process of creating a visual identity for your business. This includes choosing colors, fonts, and images that reflect your company's values and mission. Your brand's style should be consistent across all platforms, from your website to your social media to print materials like business cards and flyers. 
Styling your brand to success
 You pour your heart and soul into your business. You've got a great product, but now you need to attract customers. How do you get your business noticed in a sea of other companies? The first step is to make sure your exterior design is on point. This is where brand styling comes in.
Your brand's style is the first thing potential customers will see, so it must be eye-catching and memorable. But what exactly is brand styling? Please keep reading to find out what brand styling is, why it's essential, and how to get started.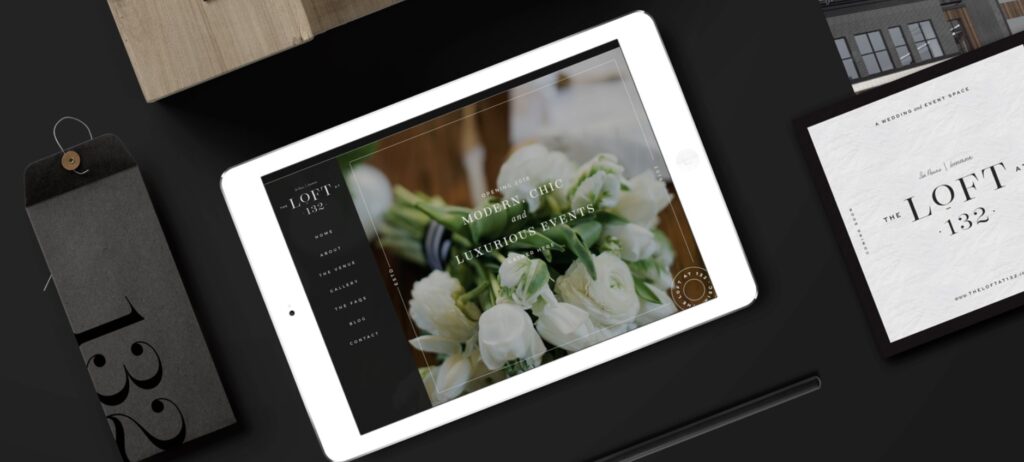 Why is brand styling necessary?
First impressions matter, so you want to make sure yours is a good one. If your branding isn't solid and potential customers will move on to someone else who has a more polished look.
A strong brand will make you seem more professional and trustworthy, which can help you attract more customers and grow your business.
Find your brand's personality
One of the most important aspects of brand identity is finding the right personality for your brand. This can be challenging, but ensuring that your brand's personality aligns with your business goals and values is essential.
The best way to do this is to take some time to consider what kind of personality you want your brand to have. Once you've narrowed it down, you can start to consider how you can communicate this through brand styling.
As mentioned above, brand styling includes everything from the colors and fonts you use to the overall tone and voice of your communications. Finding the right brand personality will ensure that your brand stands out from the crowd and resonates with your target audience.
A good start is identifying your brand's direction – which personality group does it belong to?
Can you identify the four different personalities on this collage of four Insta profiles?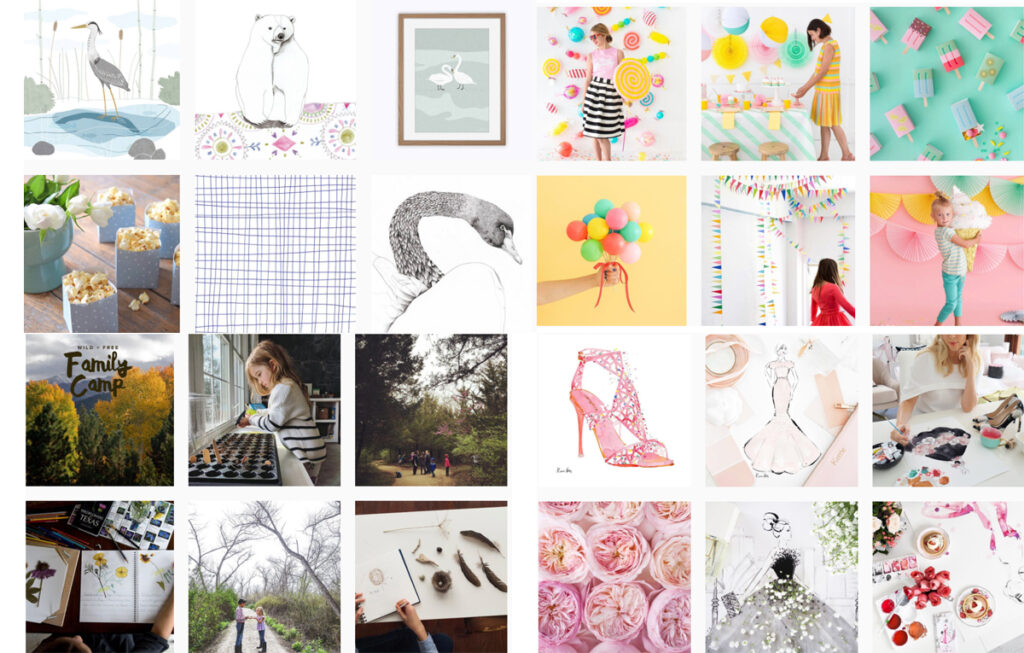 How do I get started with brand styling?
The first step is to sit down and brainstorm what words you want people to associate with your brand. Do you want to be seen as professional? Fun? Innovative? Once you have a word or two in mind, research color schemes and font families that reflect those words. Be inspired: How To Style Your Brand – Clarity
Second, create a mood board. A mood board is a handy tool for designers, event planners, and anyone who needs to visualize a concept or idea. Traditionally, mood boards are created by hand, with images and other bits of inspiration taped or pinned to a corkboard. But these days, there's no need to limit yourself to physical materials—you can create a stunning digital mood board using one of the many online tools available.
Check this out: How To Make A Mood Board
Once you have an idea of what you want your brand to look like, start implementing it across all platforms. And don't forget to be consistent!
Brand styling is creating a unique and cohesive visual identity for a brand. This includes everything from the logo and color scheme to the typography and tone of voice. Brand styling is essential because it helps brands stand out from their competitors and creates instant recognition.
A well-styled brand will have a solid and consistent visual presence across all channels, building consumer trust. It also shows that the company is professional and serious about its business. Brand styling is essential to any marketing strategy and should be carefully considered during the branding process.
Now you can move further to the brand styling process.
The brand styling process
The brand styling process begins with understanding your vision for the brand. What are the core values that you want to communicate? What feeling do you want your customers to have when they think of your brand?
Once you clearly understand your brand's vision, you can develop the logo and other visual elements. The goal is to create a cohesive look that reflects the brand's personality and communicates its values.
Every brand element should be carefully crafted to contribute to the overall impression you're trying to create. With a strong foundation, your brand will be well-positioned to make a lasting impression on your target audience.
When styling a brand, there are a few key elements to keep in mind:
Logo:
The logo is often the first thing people will see when encountering a brand, so it's essential to make sure it's memorable and reflects the company's values. The logo should be simple and recognizable at a glance yet distinctive enough to be remembered.
Color Scheme:
Colors can convey a lot of meaning, so choosing a color scheme that represents the brand's personality is crucial. For example, blue is often associated with trustworthiness, while green can represent growth.
How To Create A Color Palette For Your Brand.
Typography:
The font(s) used in a brand's collateral should be stylish yet easy to read. They should also be unique to the brand; popular fonts such as Helvetica or Times New Roman can make a brand look generic.
The tone of voice:
The way a brand speaks to its audience should be consistent across all channels. The tone of voice should reflect the company's personality and values, for example, whether they are friendly or formal, cheeky or sincere.
Brand styling is an integral part of any branding strategy. A well-styled brand will have an instant recognition factor and will be remembered by consumers. Keep these critical elements in mind when creating your own unique visual identity!
Pull your brand elements together:
It is time to combine all these elements with building a solid brand identity. It is time to create a proper brand style guide, create a website, order business cards and develop a plan for social media presence.
Creating a style guide
Brand styling is the art of creating a unique and visually consistent identity for a company or product. A style guide is essential for keeping this identity consistent across all mediums, from website design to printed marketing materials. A well-designed style guide establishes clear guidelines for using color, typography, iconography, photography, and other design elements. It should also include clear instructions on applying brand styling to different mediums.
A style guide helps to ensure that a company's or product's visual identity is applied consistently across all touchpoints, allowing customers to quickly and effortlessly recognize it no matter where they encounter it. This is especially important in today's digital world, where customers are bombarded with hundreds of brands and messages daily.
A well-crafted style guide can be a powerful tool for building brand equity and customer loyalty. It can also help save time and money by preventing the need for constant redesigns as new mediums emerge. Branding agencies typically create comprehensive style guides for their clients that can be used as a reference for all future design work.
Read more: How To Create A Brand Board.
Brand style guide templates from Creative Market
Creative Market is a great place to start if you're looking for brand styling guide templates.
With over a thousand templates to choose from, they have a style guide for just about every industry. And if you're not sure where to start, their team of experts is always on hand to help you find the perfect template for your brand.
Creative Market has the brand style guide template you need to get your brand identity right, whether a small business or a global enterprise.
Here I have a lovely brand sheets collection from The Iconic shop on Creative Market. Have a look at it and search for more inspiration from the platform.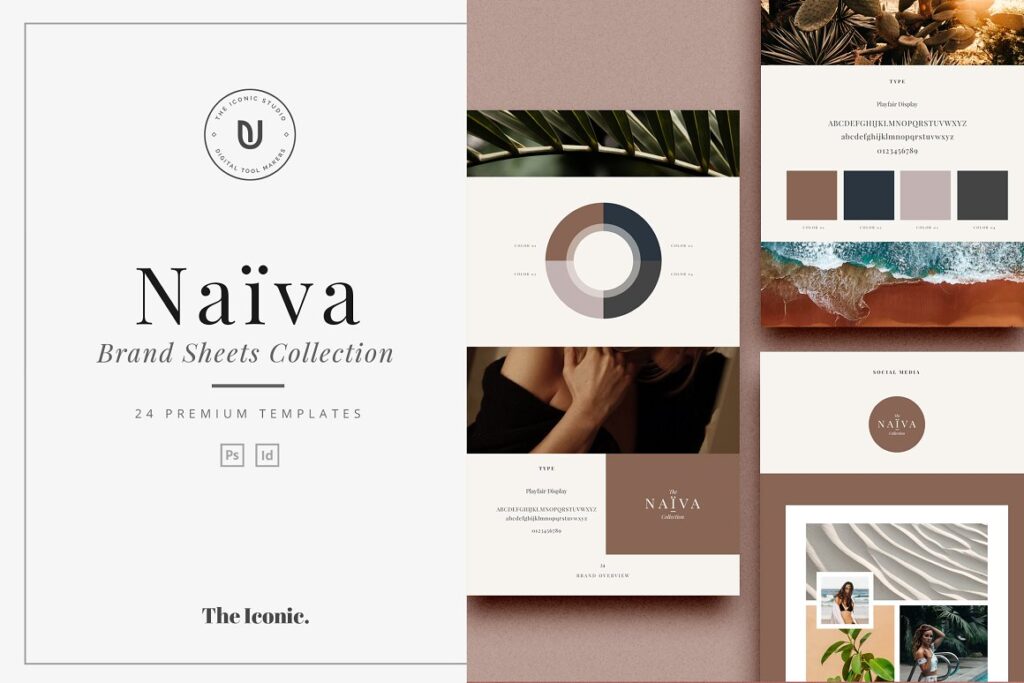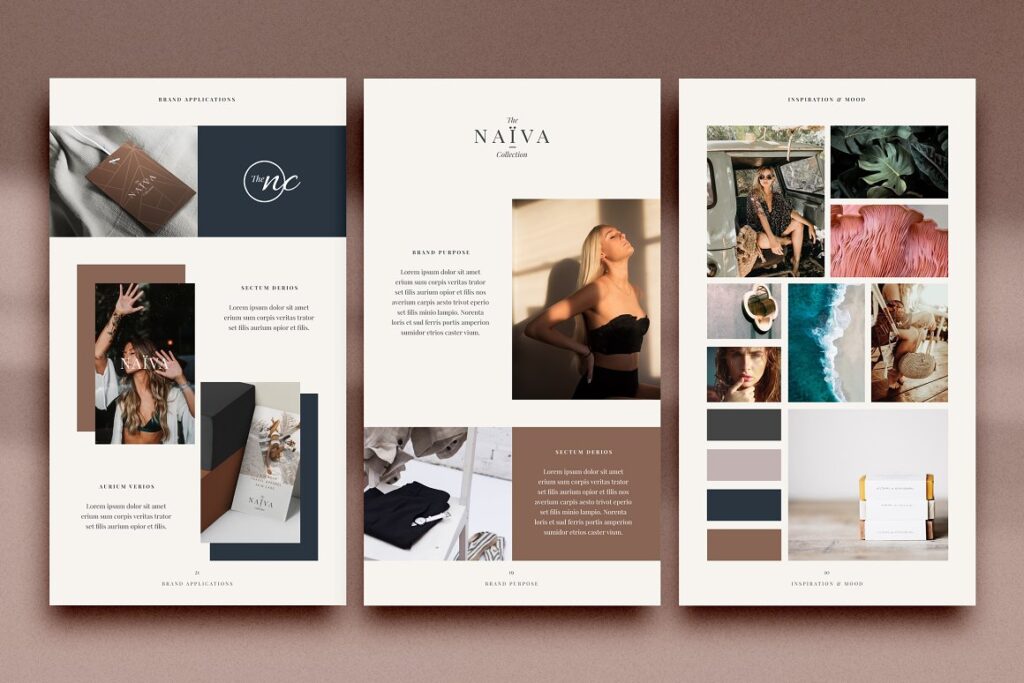 Conclusion:
A well-styled brand says a lot about a business—it can communicate trustworthiness, professionalism, and innovation, to name a few things. If you're not intentionally styling your brand, potential customers may move on to someone with a more polished look.
But don't worry—branding doesn't have to be complicated or time-consuming. Brainstorm a few keywords that reflect your company's values and missions, research color schemes, and font families, and be consistent with your implementation. This way, you can create a strong branded identity for your business that will help you attract more customers.
Do you need help creating a style guide for your brand? Contact us today to learn more about our branding services.
Learn more about brand styling:
Brand Imagery For Your Branding
Style Guide: How To Write One For Your Brand