Learn, how to combine the right visuals to create a branding that gives an impression of an exclusive, luxury brand – Brand Design 4 shows how Group 4 visuals are suitable for attracting people who are looking for a high-end, exclusive product. You will see what colors are considered luxury brand colors, and what kinds of visuals go well with them, creating a cool, harmonious look. Usually, with this kind of branding, the products' price is significantly higher than average.
Learn all about other personalities:
Group 4 – High-end, luxury brand
Specific, exclusive, self-confident.
Outstanding, confident, luxurious, extremes, inflexible, intense, dramatic, glamorous, practical.
Style
Powerful, bold, dramatic, geometric, extremes, clean lines.
Shapes and textures
Geometric patterns, strong and straightforward patterns. Sharp shapes and forms.
Typefaces and fonts
The typography here can be sharp, minimalist, or overflowing calligraphy style. Body texts: sans serifs or serif typefaces that are extinct and relatively inflexible.
Design style
The design here leaves a bold and strong impression. Intense colors and layouts are presented powerfully. Pure, intense, and cold colors and visuals are dramatic and geometric. Calligraphy and scripts are very expressive and purposeful. Illustrations can be detailed and simple, but they are impressive.
Color theory
Luxury brand colors are made of pure hues with no white, gray, or black added. Cool, clear, crispy colors. Black, snow-white, neon colors.
Color palette
This palette consists mainly of very clear hues, and the overall impression is cool. There is a strong contrast between pure colors, extreme shades, and tints.
Pastels are not found here. This is the only group that includes black, polar white and neon colors.
You can find magenta, shocking pink, Persian orange, pistachio, lemon yellow, cyan, royal blue, ice blue, midnight blue, indigo, and royal purple. Supporting neutrals are black, white, charcoal, and silver-gray. No beige, cream, or other subtle tones.
The group 4 palette is dramatic and powerful. Nothing subtle is found, only crystal clarity and strength.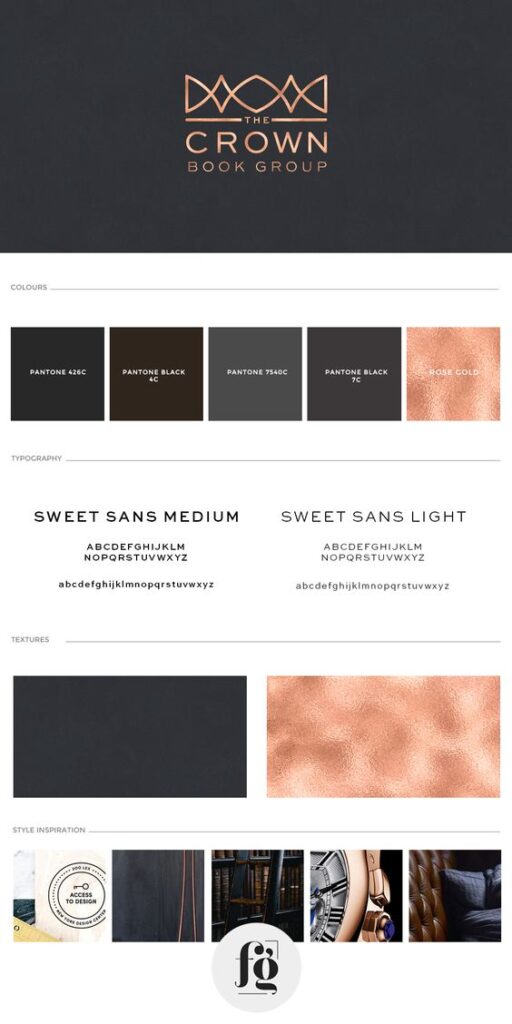 In business
With its products and services, personality and visuals, the whole business is straightforward and determined-reminding winter in its extremes.
Straight forward and specific even in tonalities of color – cool, clear, and clean. Marketing is self-confident, bold, and either super-minimalist or extravagantly overflowing.
Group 4 personality is appealing to both men and women. Not suitable for kids but rather for parents who are looking for exclusivity for their children.
Business areas
Luxury and high-end fashion, luxury travel, products, cars, and technology.
Banks, finance, and law.
But also extreme savings companies such as cheap furniture manufacturers, cheap hotels, travel agencies, or airline companies (IKEA, Ryanair, Lidl).
Language
Your company uses a minimal and straightforward, but rather vigorous way of communication. Straight forward and right-to-the-point call copy on the website, in social media, in promotional materials, and in direct communication with customers.
Examples of group 4 personality – luxury brands
Season
Winter.
Group 4 is comparable with winter in its inflexibility, drama, and extremes.
Suddenly, the whole color palette in nature is gone, and the winter landscape takes power.
Everything is under the layer of snow or simply frozen earth to rest and gather strength for the new season in winter.
The winter nature is quiet most of the time – until
the storm clouds appear and branches break—drama,
extremes, and coolness.

Group 4, luxury brand keywords
Have you written down 3-5 keywords that describe your project or brand best? Can you find them all here? If yes, then Group 4 might be the one that best suits your project and it is time to start collecting ideas for your visuals. The very first step is to create a mood board: How To Make a Mood Board.
self-assured
cutting-edge
decisive
disciplined
dramatic
expensive
expert
focused
down to earth
doer
high-end
luxury
market leader
objective
over-flowing
precise
realistic
trustworthy
confident
serious
simple
cohesive
specialist
outstanding
strong
inflexible
goal-minded
visionary
All about visuals in branding
In this book, you can find all the information you need for creating a cohesive brand that speaks to your ideal customer.
Ebook Colors For Creative Businesses