Choosing the right brand designer is essential to ensuring that your brand is represented in the best light possible. After all, your brand is what sets you apart from your competition and what will ultimately help you build trust and credibility with your target audience. 
A great designer will enable you to see your business in a new and exciting light. They will listen to you and take note of your ideas while coming up with their own.  You must take the time and trouble to pick the right person to design your brand to get it right.
But with so many talented designers out there, how do you choose the right one for your business? Here are a few tips to help you make the best decision for your brand.
What is a brand designer?
A brand designer is a professional who specializes in creating and developing the visual identity of a brand. This includes designing logos, typography, color palettes, and other visual elements that communicate the brand's values and personality.
In addition to creating the visual identity of a brand, a brand designer may also be responsible for developing brand guidelines that dictate how the brand's visual identity should be used across different media and channels. They may also work closely with other members of a brand's marketing team to ensure that the brand's messaging and visual identity are consistent across all channels and touchpoints.
The brand designer plays a critical role in helping a brand stand out in a crowded marketplace and build a strong, recognizable identity that resonates with its target audience.
What's the difference between a brand designer and a graphic designer?
While brand designers and graphic designers share some similarities in their work, there are some key differences between the two roles.
A brand designer
A brand designer focuses specifically on the visual identity of a brand. They are responsible for creating and developing the core elements of a brand's visual identity, such as logos, typography, and color palettes. They work to ensure that these elements are consistent and effectively communicate the brand's values and personality.
In addition, brand designers often work to develop brand guidelines and ensure that the brand's visual identity is consistently applied across all channels and touchpoints. This includes everything from the company's website and social media profiles to its physical packaging and retail spaces.
A graphic designer
On the other hand, a graphic designer creates visual solutions to communication challenges within constraints such as budget, time, and audience. A graphic designer is typically responsible for creating visual designs for a wide range of projects, such as an advertising campaign, a website, a corporate identity package, or a product packaging design.
In contrast to a brand designer, who focuses on developing an overarching brand image, a graphic designer focuses on solving specific design problems. A graphic designer may not know enough about marketing and business to be able to solve brand designing tasks optimally.
While both brand designers and graphic designers work with visual elements, brand designers have a more specialized focus on developing and maintaining the visual identity of a brand.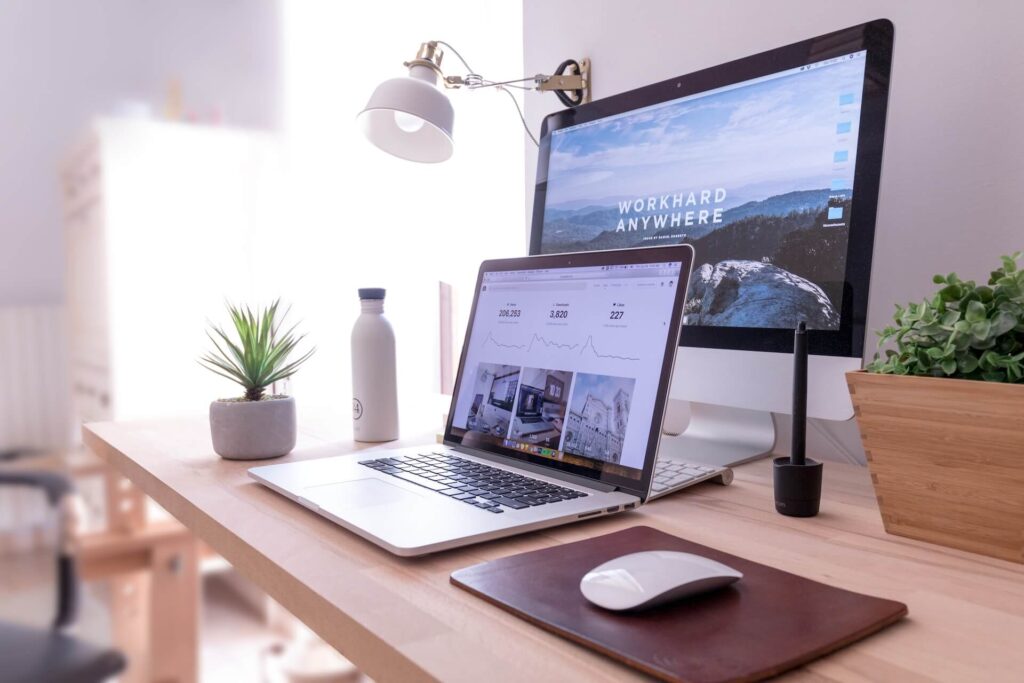 How to choose the right designer for your business
1. Clarify your brand's intentions 
Defining your brand is one of the most important things you can do for your business. It will set it apart from others and make customers want to work with or buy from you instead!
Before contacting any graphic designers, take some time to define who you are as a company – messaging/value statements that describe your core values. How best do we communicate those beliefs through logo design (and other aspects)? Explore different voices possible, given this information, before diving into anything else.
2. Define your brand aesthetics 
Next, you must know what your brand aesthetics should be. Do you want something clean and minimalistic or something bold and colorful? 
Once you know what sort of look and feel you're going for, it will be much easier to find a designer whose style aligns with your vision. 
3. Decide your budget
Branding your business the first time can be difficult, so investing wisely is crucial. Once you clearly define how much you're working with, it will be easier for you to narrow down your options. A designer with experience will know how much you need for your budget and what kind of branding best suits those needs. Consider the value of investing in your visual branding; these elements will help you gain priceless trust, credibility, and brand recognition with your customers. 
4. Ask for recommendations 
One of the best ways to find a great designer is to ask for recommendations from people whose opinions you trust. If you know any other small business owners or entrepreneurs, reach out and see if they have any designers they can recommend. Chances are, they've been through the same process as you and will be able to point you in the right direction. 
5. Check out online portfolios 
Once you have a list of potential designers, take some time to look at their online portfolios. This will give you a good sense of their design style and whether or not they're a good fit for your brand. Is their portfolio cohesive? Do they work in an industry that is relevant to your business? If you see any red flags (e.g., designs that are too busy or outdated), move on to the next designer on your list. 
6. Set up initial consultations 
Once you've narrowed your options to a handful of designers, set up initial consultations with each. This will allow you to get to know them better and see if there's a rapport between you two. It's also a great chance to discuss your project in detail and get an estimate of how much it will cost. 
When contacting each designer, be sure to let them know that you are inquiring about your project and provide details on what type of branding/web design work best for the goals. Ask if their availability allows an estimate before moving forward with anything else!
Could you take note of their communication skills? How quickly do they respond to emails? Is their communication good, and do they ask vital questions?
Do they seem like an expert in what they do? Do you think you'll enjoy working on your project with them for the next few weeks or months? Finding someone you click with and who understands your vision for your brand is essential.
7. Make your final decision 
After meeting with all of the designers on your shortlist, it's time to make your final decision. In addition to their design skills and experience, consider their personality and communication style. 
After all, working with someone easy to communicate with can make all the difference when designing a successful brand identity!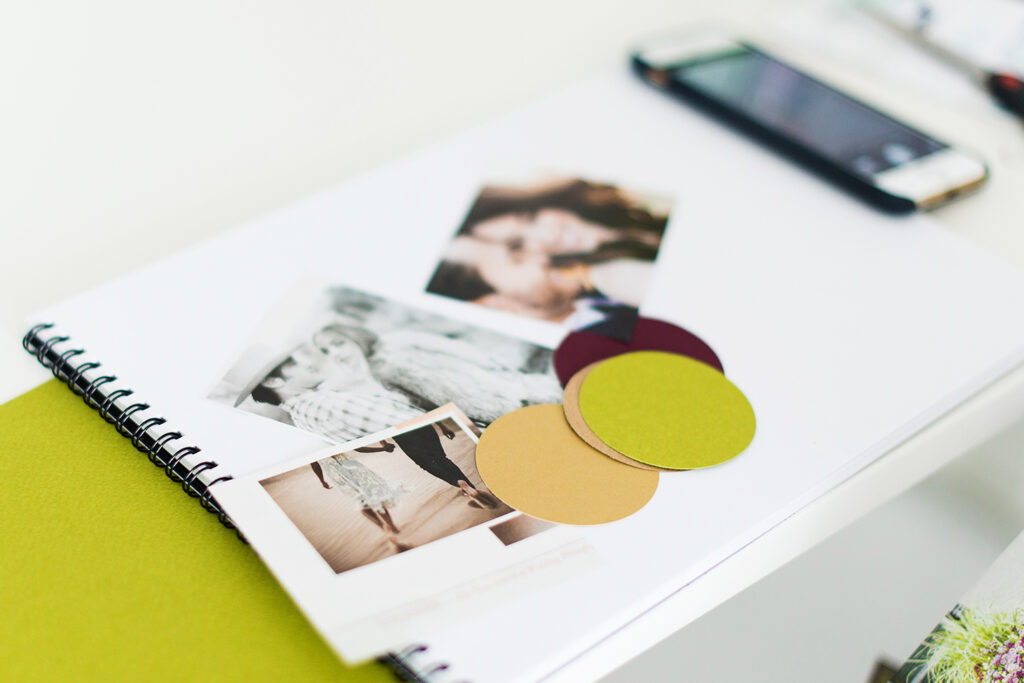 3 questions you must ask before hiring a brand designer 
Your brand is your most valuable asset. It sets you apart from your competitors and tells your customers who you are, what you stand for, and why they should buy from you. So it's no surprise that when it comes time to create or update your brand identity, you want to ensure you hire the right person for the job. Here are three questions to ask any potential brand designer before signing the dotted line.
1. Can you show me some examples of your previous work? 
A great brand designer should have a strong portfolio that showcases the full range of their skills. When looking at their previous work, pay attention to the brands they've created and see if they align with your own business goals and values. 
Do their designs reflect the tone and style you're going for? Do they have experience working with businesses in your industry? The answers to these questions will give you a good idea of whether or not this designer is a good fit for your project.
2. How do you go about designing a brand? 
There is no one-size-fits-all answer to this question, but there are certain elements that every great brand design should include. A thorough understanding of your target audience, a clear definition of your brand values, and a distinct visual style are just a few things that should be considered. 
A good designer will walk you through their process and explain how they approach each project so that you can be confident they're on the same page as you are.
3. What kind of guidance will I need to provide? 
Some designers prefer to be given free rein when creating a brand identity, while others like to have more input from their clients. There is no right or wrong answer here; it depends on what works better for you and your business. 
If you're not sure where to start, ask the designer what kind of guidance they'll need from you to create something you'll love. 
Conclusion: 
In today's competitive business landscape, having a strong brand identity is essential to stand out and succeed. Choosing the right brand designer is a critical step in this process. By following these tips, you can ensure that you find a brand designer who has the skills, experience, and communication abilities needed to create a visual identity that aligns with your business goals and resonates with your target audience.
Remember to take the time to review their portfolio, consider their experience and communication skills, evaluate their process, and find a designer whose personality and work style aligns with your own. With the right brand designer by your side, you can create a strong and memorable brand identity that helps you build a loyal following and achieve lasting success.
Read more about building a brand:
E-book: Branding For Creatives
Style Guide – How To Write One for Your Brand
Group 1 – How To Brand a Youthful, Open, and Happy Business
How To Create a Color Palette For Your Brand