Description
Create a cohesive and compelling brand design for your business!
Create a brand that stands out and represents your company in the best possible way!
In this ebook, you will learn how to choose the right colors, fonts, and photos to create a visual identity that truly represents your business.
Whether you're just starting out or looking to revamp your current branding, this ebook has everything you need.
This ebook provides a step-by-step guide to creating a strong visual identity that will help your business stand out from the crowd.  With practical tips and easy-to-follow instructions, you'll be able to create a beautiful and professional social media presence that reflects your brand's tone of voice. Don't let your branding hold you back any longer.
Invest in the branding ebook: The Ultimate Guide to Branding Styles today and take the first step towards creating a successful and visually stunning brand.
You'll learn how to create an inspiration board, make a brand board, and find your company's tone of voice. With my help, you'll be able to design a brand that represents your unique business perfectly.

This colorful e-book explains the following:
How to create a harmonious color palette that is right for your
How to make a brand board.
How to create an inspiration board.
Which photo style is suitable for your business field and target group?
Which font is best for your website and banners?
And many other practical tips to help you create a fantastic design EVERY DAY, both at work and at home.
Format: Downloadable PDF
A4, printable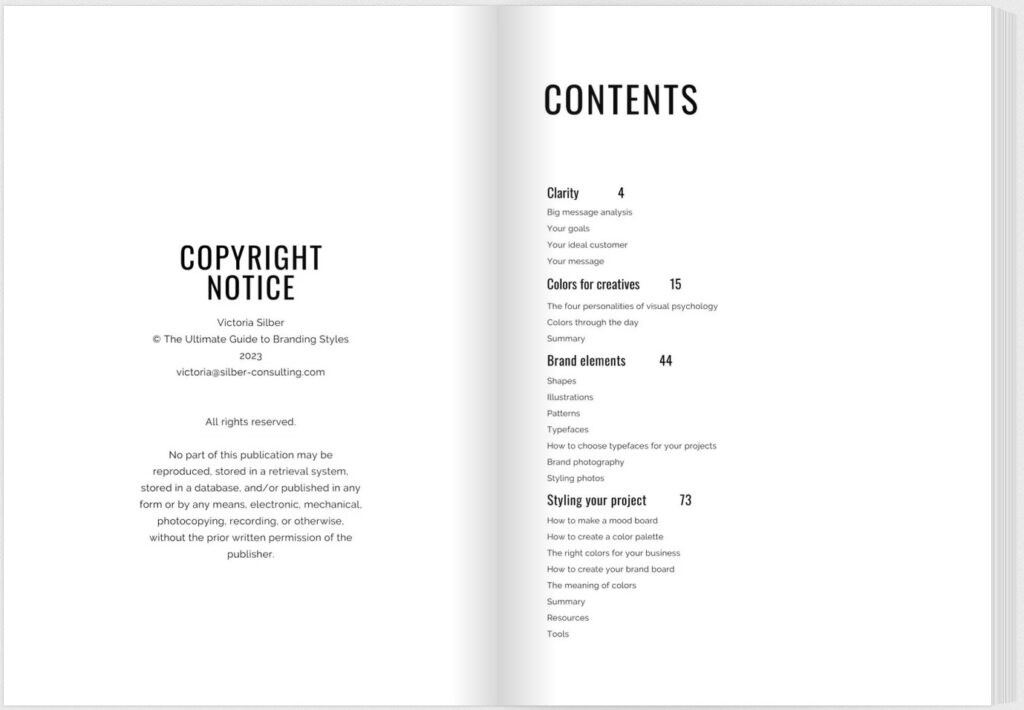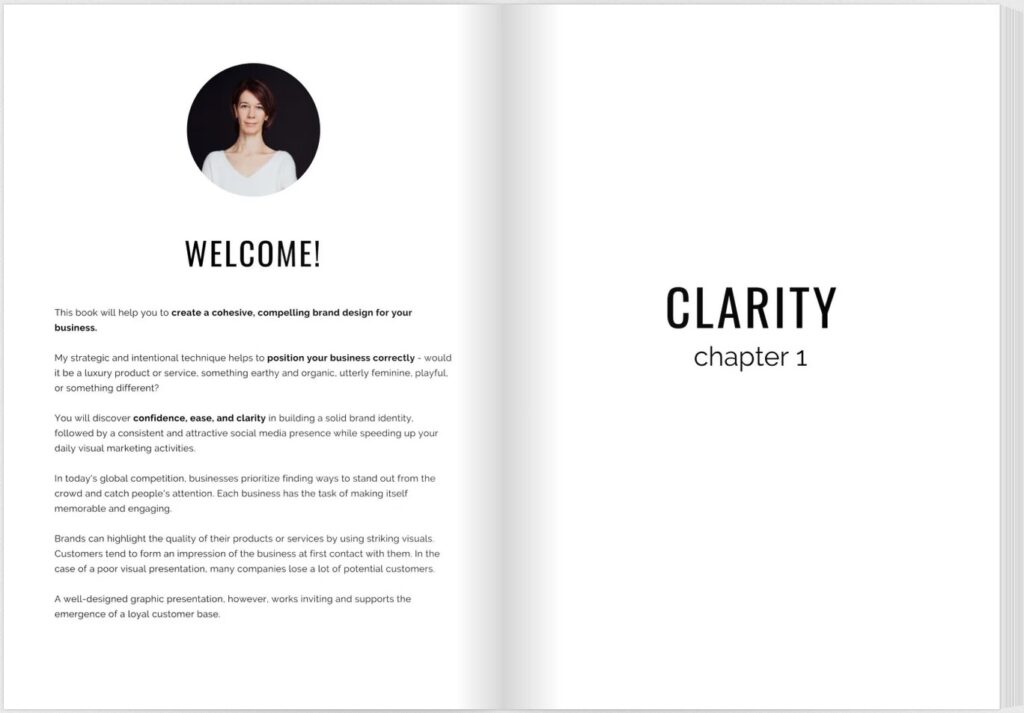 E-book: The Ultimate Guide to Branding Styles: How to Choose the Right One for Your Business
Every business has the task of making itself memorable and engaging.
Brands can highlight the quality of their products or services through striking visuals. Customers tend to form an impression of the business upon first contact; many businesses lose a lot of potential customers if they start off with a poor visual presentation. Suppose the company's website, packaging, or other visual expressions leave a confusing impression.
That means the product's goals and quality won't match the client's subconscious expectations.
A well-designed graphic presentation, however, is both inviting and supports the emergence of a loyal customer base. Colors not only affect us at a subconscious level but are faster than words or images, acting immediately. When you understand the effects of colors, you can create visual images which further your business' message, story, feel, and purpose within just a few seconds.
We all see colors differently, but you can use that skill to your advantage when you understand how different people respond to different tonalities.
My Other Branding Ebooks
Brand Your Etsy Shop Like A Pro
The Ultimate Beauty Branding Handbook
You can buy my products also on Gumroad: Branding ebooks