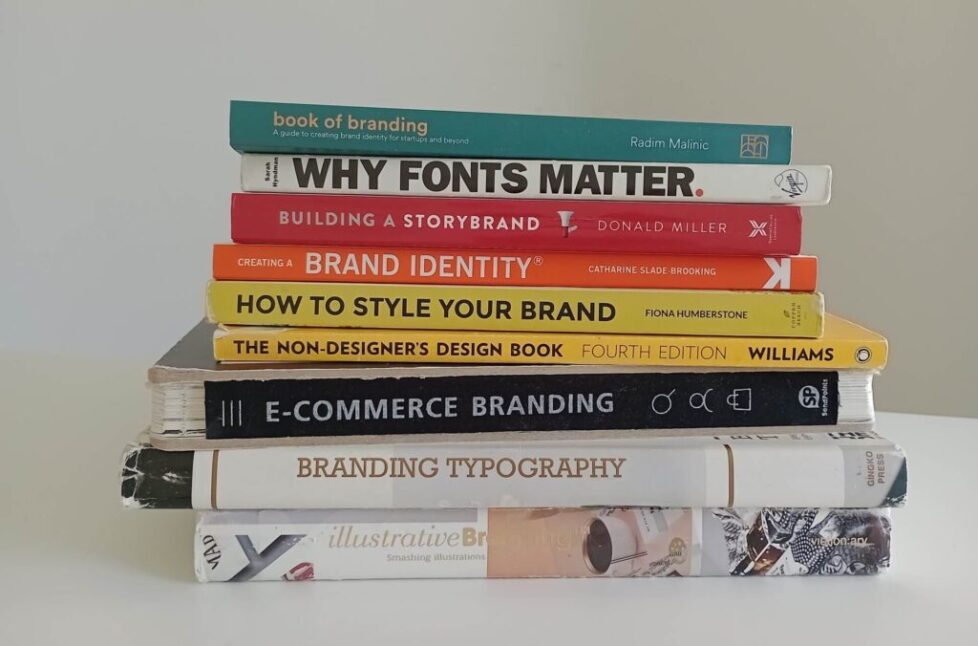 The Best Branding Books
There's no shortage of books on branding concepts and brand design, but with so many titles, it can be hard to know where to start.
If you're looking for some inspiration on brand thinking and branding techniques, check out the following books on branding.
What Does a Great Branding Book Include?
A branding book is an in-depth guide that encompasses a myriad of facets regarding the concept of branding.
It includes strategic frameworks for defining your brand identity, crafting your brand voice, and honing your brand's visual elements, among other things. The book may provide examples and case studies of successful branding strategies across various industries, enlightening readers about how these brands have managed to stand out in a saturated market.
It often discusses crucial elements such as brand equity, consumer perception, and emotional connection, teaching readers how to leverage these elements for brand enhancement.
Furthermore, a good branding book gives practical advice and step-by-step processes to readers on how to manage, develop, and evolve their brand over time, adapt to market changes, and consistently communicate the brand's story to its target audience.
It should also cover the role of digital media and technological advancements in branding, as these are pertinent to the current landscape.
These Branding Design Books Help You To Build A Successful Brand
Building a successful brand is a journey of strategy, creativity, and a deep understanding of your target audience.
It can be a challenging task, especially in a highly competitive business landscape. Luckily, numerous branding books have been written by experts that provide invaluable insights into this process. These resources offer a blend of theory, practical advice, and real-world examples to guide you.
Whether you're a seasoned professional aiming to refine your strategy or a novice venturing into the branding realm, these books serve as your roadmap to brand-building success.
Let's dive into these enriching resources that can help you create an impactful and successful brand.
The Brand Gap
First up is "The brand gap" by brand consultant Marty Neumeier.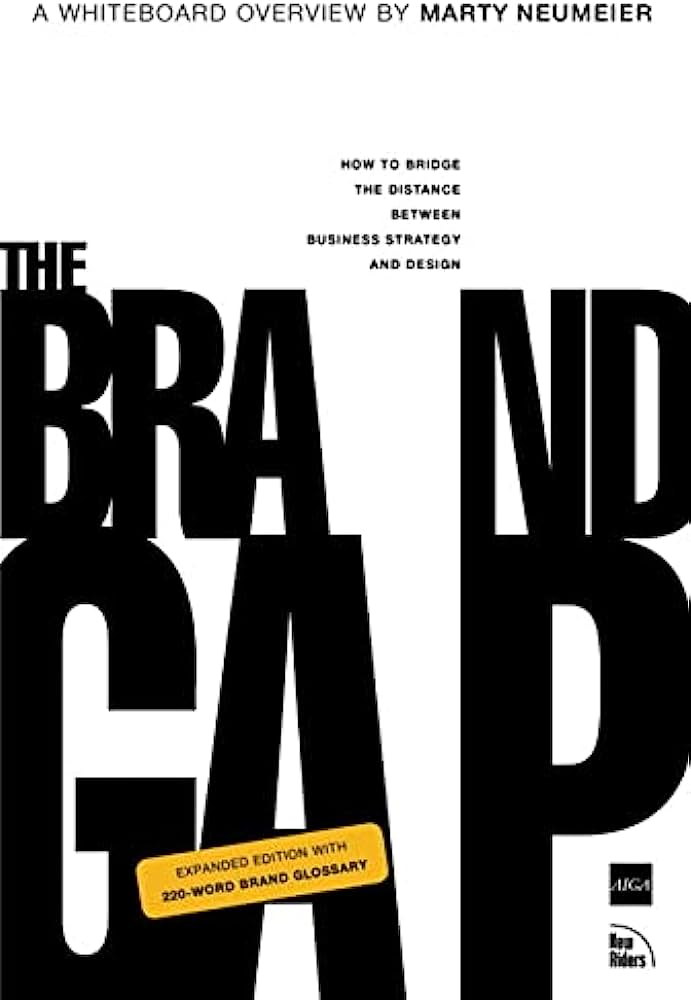 This book is about how to the brand gap and create a brand that's distinctive and relevant.
Neumeier offers readers a step-by-step guide to creating visual branding and strategy, including how to understand customers, create brand personality and positioning, and design brand communications.
"The Brand Gap" by renowned brand consultant Marty Neumeier is a go-to resource for anyone seeking to understand the essence of successful branding. Neumeier posits that a brand is essentially a customer's gut feeling about a product, service, or company. He elucidates the five key disciplines of branding, including differentiation, collaboration, innovation, validation, and cultivation [1].
In this book, the author underscores the importance of creating a brand identity that is both compelling and resonates with every aspect of the business.
He stresses the significance of trust as the bedrock of a brand and the notion that a brand's value grows when customers can quickly and easily agree to its offerings.
Neumeier describes a charismatic brand as a product, service, or company for which people believe there is no substitute, emphasizing that any brand can achieve this status by mastering the five branding disciplines. The Brand Gap not only presents these insights but also teaches how to bridge the gap between brand strategy and brand execution, a critical process for brand success.
No Logo
Next on the list is "No Logo" by Naomi Klein.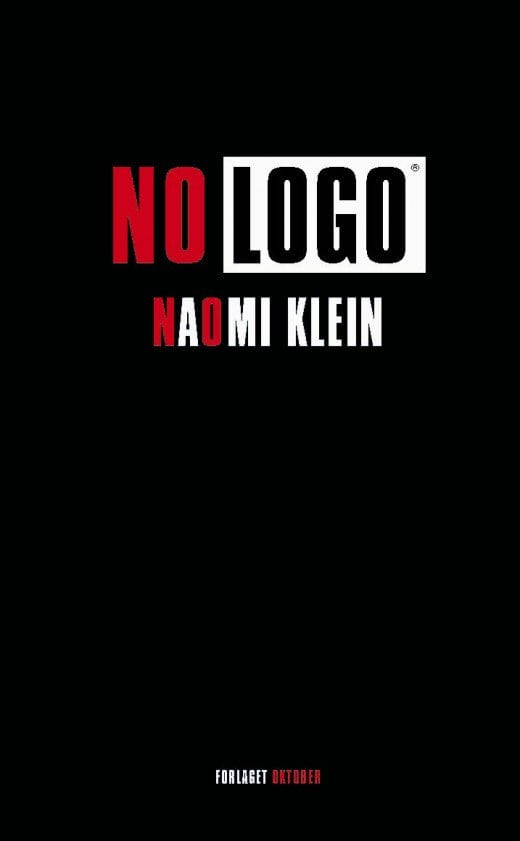 This brand strategy book looks at the dark side of modern branding itself, exploring how corporations have appropriated elements of youth culture and used them to sell products.
Klein also discusses the role of brands in our global economy and the growing resistance to their power.
"No Logo", first published in 2000 by Canadian author Naomi Klein, scrutinizes the implications of globalization, particularly as it pertains to branding and corporate influence. As a pivotal piece of literature in the alter-globalization movement, the book suggests growing anti-corporate sentiment will drive the next big political movement.
Divided into four parts: "No Space", "No Choice", "No Jobs", and "No Logo", Klein investigates the invasive nature of corporate branding, the decrease in consumer choice due to multinational chains, the economic mechanisms behind job offshoring, and the rising wave of activist responses.
Brand Identity Essentials
And "Brand Identity Essentials" by Kevin Budelmann and Yang Kim.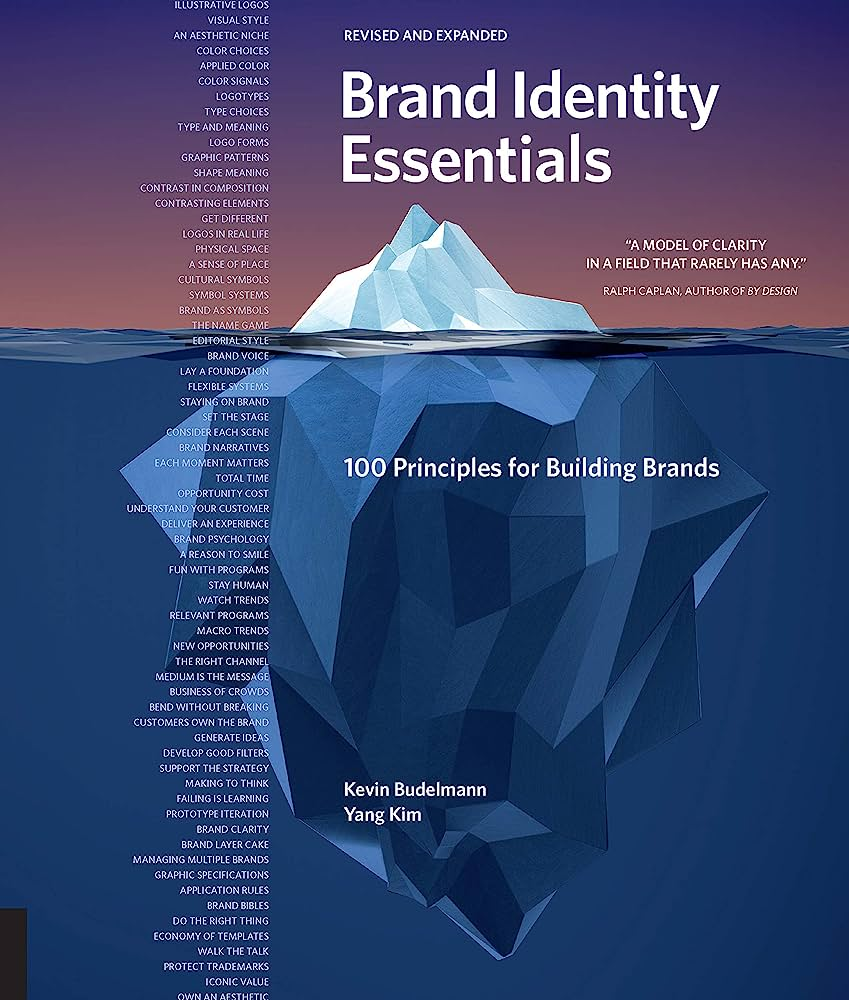 This visual branding book is an essential guide that is geared toward designers working on visual identity, but it's also an excellent resource for anyone interested in branding expertise or in learning more about the design process.
Budelmann and Kim explore how to create a strong visual identity and identity designed as the definitive name for a brand, including everything from choosing the suitable typeface to crafting a unique color palette.
"Brand Identity Essentials" by Kevin Budelmann and Yang Kim is a comprehensive guide to understanding the foundational elements of brand identity, establishing it as crucial in the public perception of a company and its products.
The book demonstrates 100 principles of logo and brand design, which include understanding cultural symbols, managing multiple brands, and the role of honesty in sustainable branding. The authors expound upon these principles with vivid examples from world-class designs, coupled with their extensive industry experience.
Its accessibility and usefulness have been praised by readers, making it an invaluable resource for both novice and seasoned designers. Furthermore, the authors' association with Peopledesign, a strategic design firm, has influenced their theoretical and practical approaches to brand experience design, further enhancing the book's credibility.
Designing Brand Identity With "The Ultimate Guide to Branding Styles"
Victoria Silber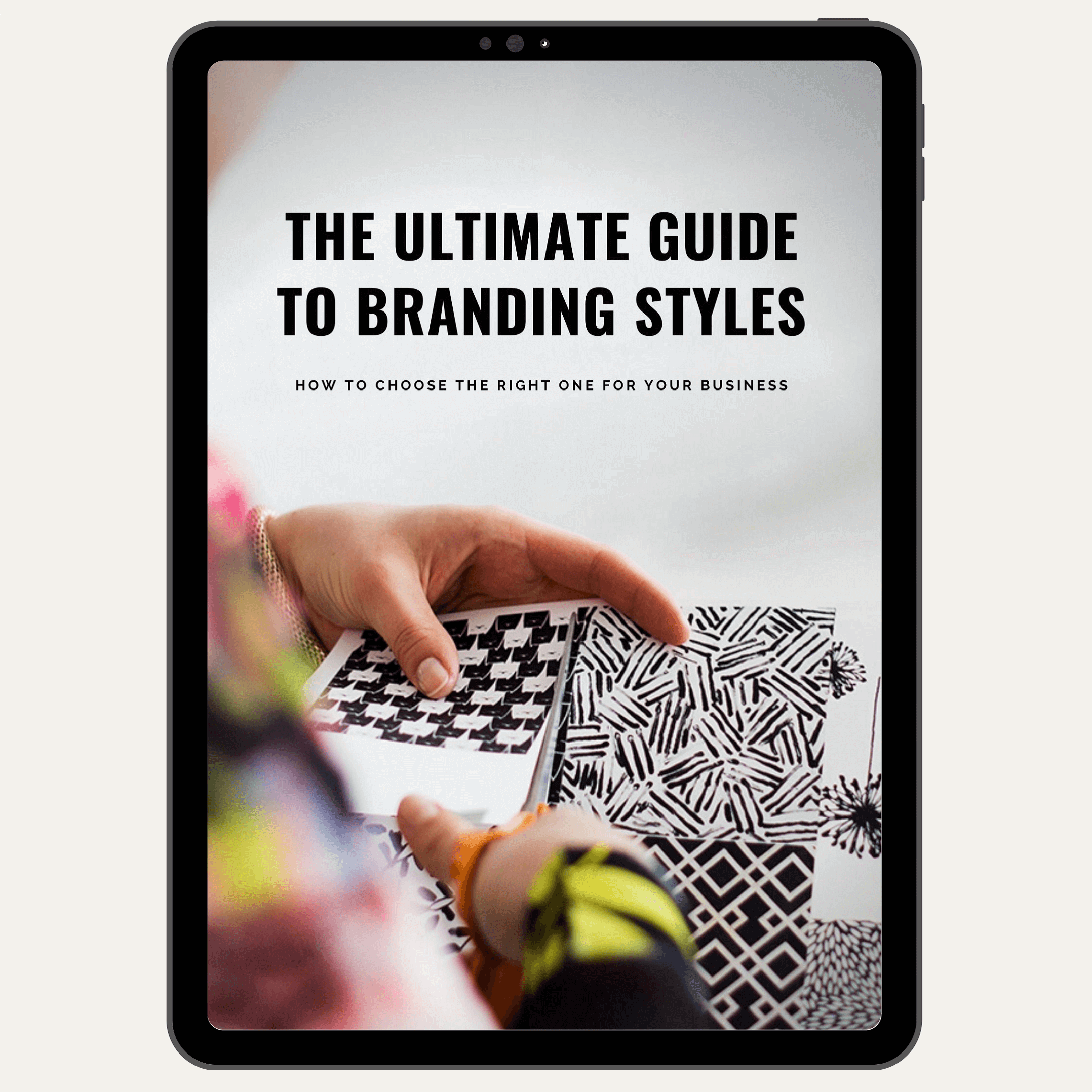 The Ultimate Guide to Branding Styles – How To Choose The Right One For Your Business
→ Create a cohesive, compelling brand design for your business.
→ Position your business correctly.
→ Attract the best customers and make more money.
This colorful ebook is both a practical, definitive guide and an inspirational book that proposes a reflection on the universe of color combinations, the moods, and the atmospheres they evoke. This colorful ebook explains the following:
How to create a harmonious color palette – suitable for your business?
How to make a great brand name board?
How to create an inspiration board?
Which photo style is right for your business's field and target group?
Which font is best for your website and banners?
And, of course, there are plenty of other practical tips to help you create a fantastic design EVERY DAY, both at work and at home.
How To Style Your Brand
Fiona Humberstone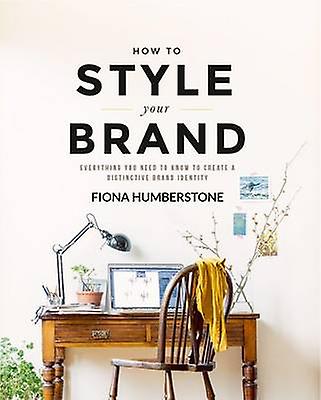 How to Style Your Brand: Everything You Need To Know To Create A Distinctive Brand Identity
In this comprehensive workbook, Fiona Humberstone will walk you through the process of styling your brand.
From finding your focus, creating an identity designed around an inspirational vision, and unlocking the power of color psychology, Fiona will help you understand the design details that will make your business irresistible.
From finding your focus, creating an identity designed around an inspirational vision, and unlocking the power of color psychology, Fiona will help you understand the design details that will make your business irresistible.
This book is designed to help entrepreneurs understand the process of creating a powerful and engaging brand that reflects their business's aspirations accurately. It covers a broad range of topics, including understanding brand styling basics, defining your intention, identifying your customer archetypes, creating a powerful brief, using color psychology, and choosing the right designer. The book also provides guidance on creating a distinctive logo, selecting brand colors, types, icons, patterns, and illustration styles, and effectively bringing everything together with confidence and purpose.
Creating a Brand Identity
Catharine Slade-Brooking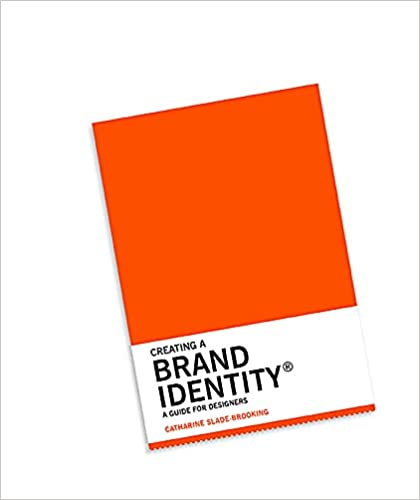 Creating a Brand Identity: A Guide for Designers: (Graphic Design Books, Logo Design, Marketing)
Creating a Brand Identity explores the creative processes in designing digital marketing, branding books, and brand building a successful brand identity.
This book is perfect for professionals, students, and agencies in visual branding, brand management, graphic design, marketing, advertising internet branding, and communications.
This book is written by branding professional Catharine Slade–Brooking. Creating a Brand Identity includes exercises and examples highlighting the fundamental actions embarked upon by graphic designers to create successful brand identities, including the design of logos, marketing classic rebranding, naming brands, launching a new brand identity, defining the brand identity as an essential audience, etc.
The Beginners Guide To Color Psychology
Angela Wright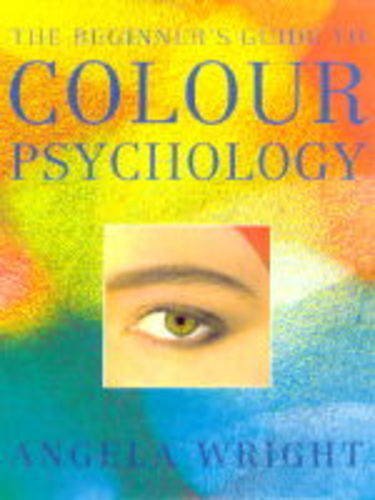 The Beginner's Guide to Colour Psychology
The Beginner's Guide to Colour Psychology by Angela Wright includes everything you ever wanted to know about color and our responses to it.
The book explains exactly what color is and how it works, discusses traditional ideas about its influence on behavior and mood, then describes scientifically based theories of color harmony. It shows you how to effectively apply color theory to your wardrobe, home, workplace, and commercial design.
"The Beginner's Guide to Color Psychology" by Angela Wright provides an insightful exploration of the psychological influences of color, encompassing its significance in our lives.
Wright delves into the theoretical and practical applications of color, in personal wardrobes, home design, workplace settings, and commercial design. This text, though written in 1998, may contain outdated views, yet still offers a bounty of information.
The book connects personality types with specific color palettes, aiding readers in identifying their 'personal palette.'
Controversially, it proposes that our color choices should align with our true selves rather than societal trends. Despite its shortcomings, it remains a valuable resource for understanding color's profound impact.
Why Fonts Matter
Sarah Hyndman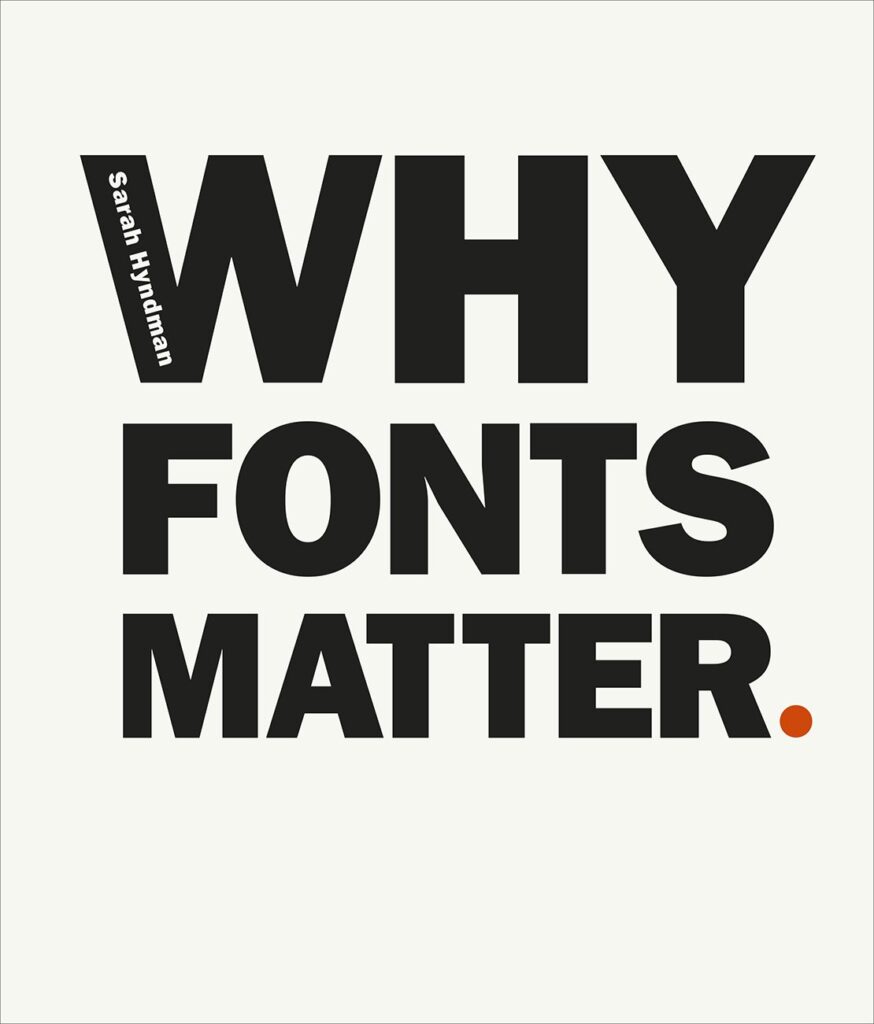 Why Fonts Matter
Why Fonts Matter synthesizes Hyndman's 20 years of experience as a graphic designer with her typographic research and the findings of experimental psychologists and neuroscientists. Easy to read and a fun book to work with.
"Why Fonts Matter" by Sarah Hyndman is a captivating exploration into the power of fonts.
This visually stunning, immersive book illustrates how fonts subtly influence our decisions, perceptions, and emotions. It delves into the art and science behind fonts, revealing their ability to evoke specific experiences and associations.
Hyndman makes the intriguing argument that fonts have distinct personalities that can elicit trust, mistrust, and confidence, and even impact the taste of food.
Packed with interactive quizzes, tests, and case studies, this book is not only beneficial for professionals in typography and graphic design but also offers insightful revelations for those curious about the hidden influence of typefaces.
Logo Design Love
David Airey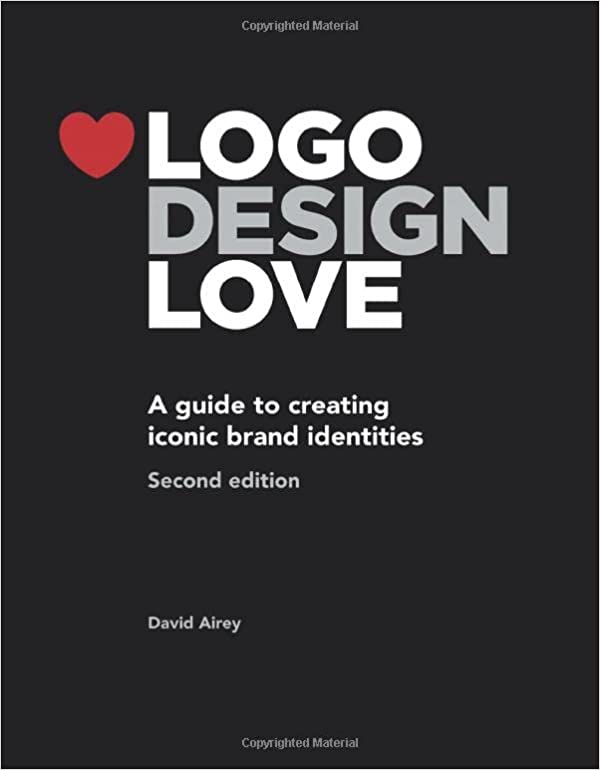 "Logo Design Love" by David Airey is a comprehensive guide to creating iconic brand identities.
The expanded second edition offers more case studies, insider stories, sketches, logos, and practical advice for both designers and clients.
Readers learn to develop impactful brand identities from scratch, understand how to craft effective briefs, generate creative ideas, price their work, and collaborate successfully with clients. Airey uses his personal experiences and the work of renowned designers to illuminate the process, teaching readers to create iconic designs and extend a logo into a complete brand identity system.
This book is a valuable resource for anyone involved in visual identity creation.
The Non-Designer's Design Book
Robin Williams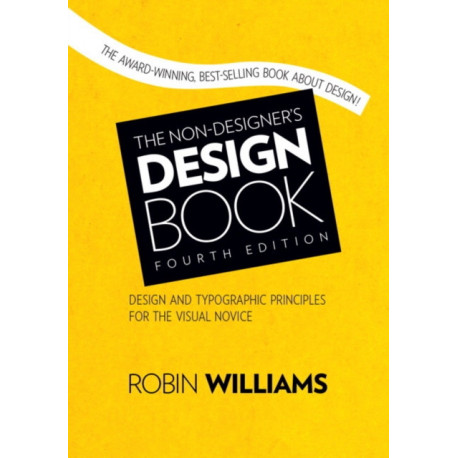 The Non-Designer's Design Book: Design And Typographic Principles For The Visual Novice
The Non-Designer's Design Book offers practical design advice, including a new chapter on the fundamentals of typography, more quizzes and exercises to train your Designer Eye, updated projects for you to try, and new visual and typographic examples to inspire your creativity.
"The Non-Designer's Design Book" by Robin Williams demystifies design principles for non-designers and beginners.
In her easy-going, accessible style, Williams shares four foundational design principles that turn any project into professional-quality work. The book's fourth edition includes a new typography chapter, additional exercises to refine the reader's design perception, updated projects, and more visual and typographic examples to inspire creativity.
Covering design elements like color and type, this guide also provides tips on how to think like a designer. Valuable for aspiring designers, small business owners, or anyone interested in visual communication, this book offers essential skills for effective design.
Illustrative Branding
Victionary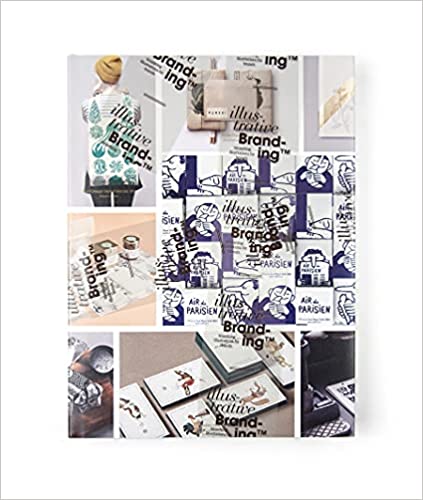 Illustrative Branding
Illustrative Branding investigates close to 100 large and small firms worldwide to look at how designers capitalize on the power of illustration to portray memorable brand stories.
"Illustrative Branding" by Victionary delves into the power of illustration in enhancing brand identities.
This book showcases how hand-rendered designs, finely detailed and individually tailored, help forge deeper connections with audiences. Illustrative Branding provides nearly 100 captivating projects and comprehensive case studies exploring illustrative identities, demonstrating how they can imbue brands with distinctive characters.
The examples span various industries, including eateries, fashion labels, skincare products, and more.
The book shows how illustrations contribute to the brand experience, sometimes even prompting consumers to collect tangible brand applications, thereby enhancing brand engagement.
Branding Typography
Sandu Cultural Media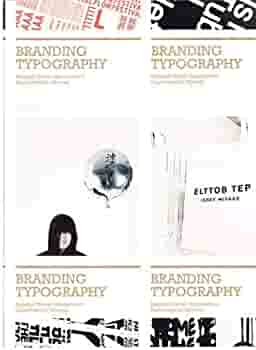 Branding Typography
"Branding Typography" by Sandu Cultural Media provides a comprehensive look at the transformative power of type in branding.
The book underscores the versatility of typography, whether hand-drawn or vector-based, as a tool to create expressive graphics that extend a brand's reach while conveying information. The volume includes a curated selection of recent innovative type designs used in various domains, including fashion, interiors, and packaging.
The book features typography that has been expertly incorporated into everything from print materials to three-dimensional projects and clothing, emphasizing how well-executed typography can become iconic and unforgettable.
Brand Brilliance
Fiona Humberstone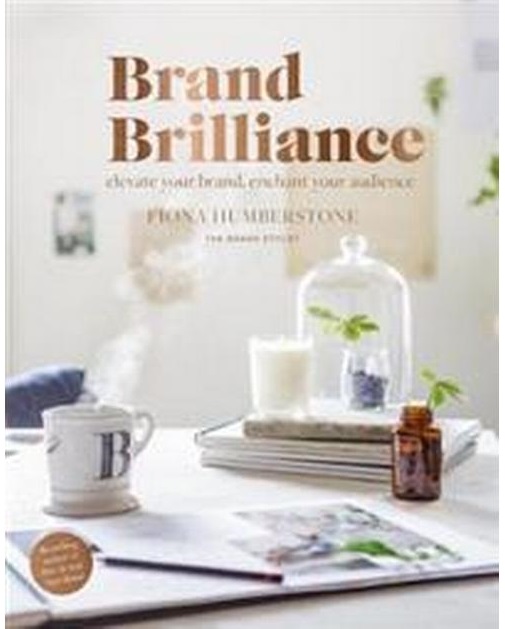 Brand Brilliance: Elevate Your Brand, Enchant Your Audience
In Brand Brilliance, bestselling author and personal branding expert Fiona Humberstone will take you on a comprehensive journey.
She will help you define your dream clients, refine your message, and improve your marketing game. This book will bring substance and clarity to your brand, focus on the things that matter, and enable you to communicate with flair and intention. All in her trademark inspirational, practical, and easy-to-implement style.
Expect to feel empowered, inspired, and energized! Branding your business well is more important today than its ever been.
book of branding
Radim Malinic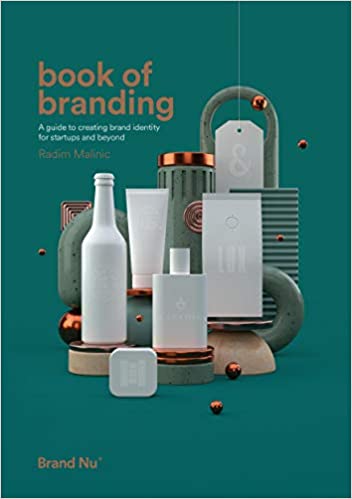 Book of branding: A guide to creating brand identity for startups and beyond.
The Book of Branding is a creative guide for new businesses, start-ups, and individuals that puts visual identity at the heart of brand and business strategy.
The conversational tone in this book helps you understand essential elements the whole branding team has to create successful brands with clarity through collaboration–offering first-hand experience from real-life case studies on how great collaborative work can be achieved when following its insights & tips!
Building A Story Brand
Donald Miller
Building A Story Brand: Clarify Your Message So Customers Will Listen
Donald Miller, New York Times best-selling author and CEO of StoryBrand LLC uses the seven universal elements that make up a powerful story to teach listeners how they can dramatically improve their ability to connect with customers.
This method for connecting has been proven as it provides business owners and leaders an ultimate competitive advantage over other companies in growth because people will buy from those who have compelling reasons why using its products or services would benefit them most.
Highly recommend!
 What Is The Purpose Of Brand Building Books?
A brand book, also known as a brand guide or style guide, serves a crucial purpose in maintaining brand consistency and integrity.
It's a comprehensive resource that outlines a company's brand elements, such as logos, typography, colors, and tone of voice. The brand book ensures everyone in the organization, as well as external partners, understand and accurately represent the brand.
This helps to create a unified and identifiable presence across all platforms and communication channels.
Find The Right Brand Strategy
Developing a charismatic brand in today's business landscape requires a solid understanding of brand fundamentals.
Central to this is creating a robust brand platform, a foundation that communicates your business's brand values, purpose, and promise. This platform guides all branding decisions, from brand naming to the design of visual elements. In the realm of branding today, the brand platform becomes even more crucial as it differentiates your brand in a saturated digital marketplace.
Regardless of how compelling your products or services are, without a distinctive brand name and a coherent brand platform, it would be challenging to make a lasting impact.
Thus, grasping these brand-building fundamentals equips you to craft a charismatic brand that resonates with your target customers.
When it comes to a company's rebranding or establishing a new brand from scratch, understanding the basic components of branding is a great starting point.
These components, grounded in consumer psychology, form the backbone of every amazing brand. They guide the brand's distinct message and how it connects with the target audience, and they're crucial for professionals and project managers steering finished campaigns.
What Are The Top 3 Foundational Elements Of Branding?
1. Brand Purpose: This element outlines the 'why' behind your brand.
It's the reason your brand exists beyond just making a profit. Your brand purpose should resonate with your target audience and drive every business decision, from product development to marketing campaigns. It builds emotional connections with customers and differentiates your brand in the market.
2. Brand Identity: Your brand identity consists of the visible elements that distinguish your brand, such as your logo, typography, color scheme, and any other visual aspects that communicate your brand's personality. It creates a consistent image across all platforms, aiding in brand recognition and consistency.
3. Brand Positioning: Brand positioning involves establishing a unique position in the minds of your target audience.
It's how you want your customers to perceive your brand compared to your competitors. It's created by identifying your unique selling proposition or the unique value that your brand provides that sets it apart from others in the market. Your brand positioning should be clear, unique, and relevant to your target audience.
A Strong Brand Is About Communication
Remember, a strong brand isn't just about a catchy name or a cool logo; it's about consistently communicating a distinct message that resonates with your target market.
It's about being a reliable entity that customers can trust and connect with. This process requires an understanding of consumer psychology and creative problem-solving abilities, skills that are essential for brand professionals and leaders who've successfully navigated their brands through various market changes.
So, whether you're a project manager handling a company's rebrand or a student trying to get a grip on the modern branding landscape, this definitive guide could be your roadmap.
It's a treasure trove of practical advice and insights, useful for beginners and seasoned professionals alike. It's a tool that can help you build a strong brand, the lifeblood of any good business.