---
If you're looking to learn about the psychology of color and how it can be used in your life, The Beginner's Guide to Colour Psychology by Angela Wright is a great place to start. This book provides a clear and concise overview of the topic, explaining how color can affect our moods, emotions, and behavior.
It also includes practical tips on using color to your advantage, whether trying to create a more calming home environment or boosting your productivity at work. Whether you're a complete beginner or you've already dabbled in the world of color psychology, this book is sure to provide valuable insights.
So, this book is also perfect for beginners who want to learn about the psychology of color and how it can be used in their lives. It covers all the basics of color psychology, from what colors mean and how they affect us to tips on using color to improve our moods and well-being.
If you're looking for a comprehensive guide to color psychology that is easy to understand and full of helpful information, The Beginner's Guide to Colour Psychology by Angela Wright is a perfect choice.
The Beginner's Guide to Colour Psychology by Angela Wright
The Beginner's Guide to Colour Psychology by Angela Wright is a life-changing book written by a world authority on the unconscious effects of color. She has applied her Colour Affects System to everything from personal style, interior design, and branding to product design. She's consulted for major international firms, government institutions, and design consultancies.
Branding For Creatives is an e-book that you can download instantly. It includes the brilliant theory from the book by A. Wright – but is presented very visually, with many real-life examples and going deep into details.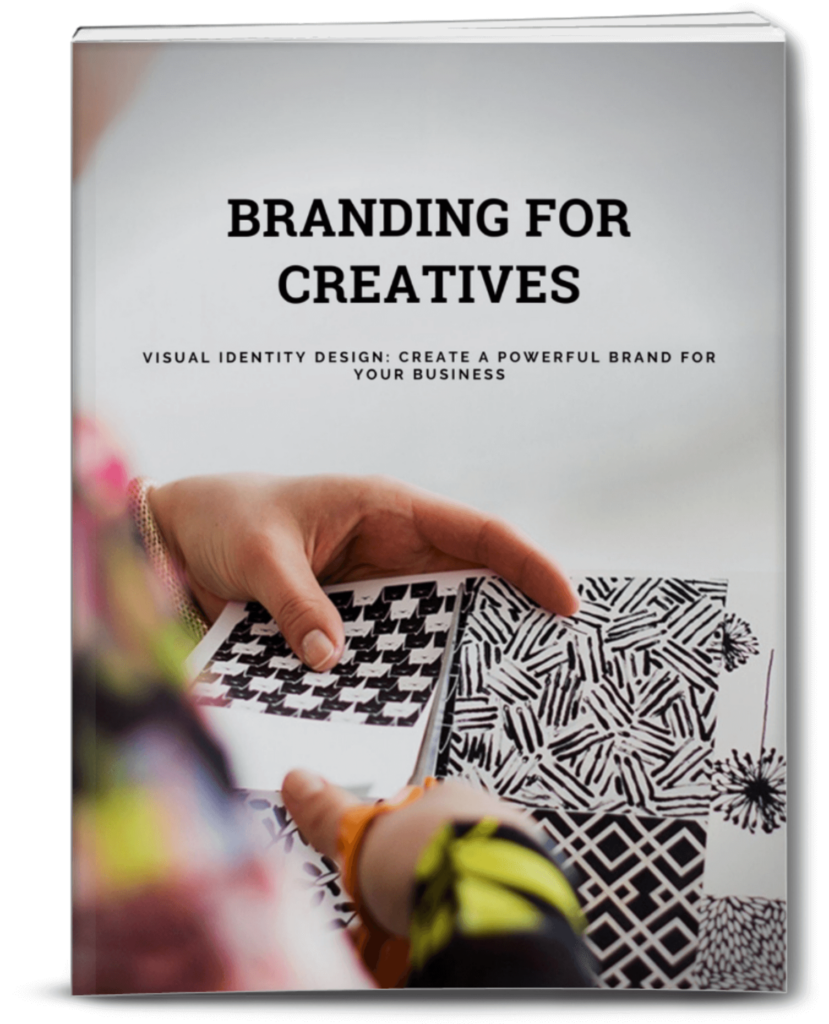 Her book is not designed to tell you what colors to use but to strengthen your awareness of the power of color and how it can radically affect your life. It is often believed that color is somewhat a trivial matter, not at all critical compared with the practical concerns of life – basically an adornment. But color is at the very heart of our existence and can, more than anything, alter our understanding of the world, which is the factor that truly defines the course of our lives.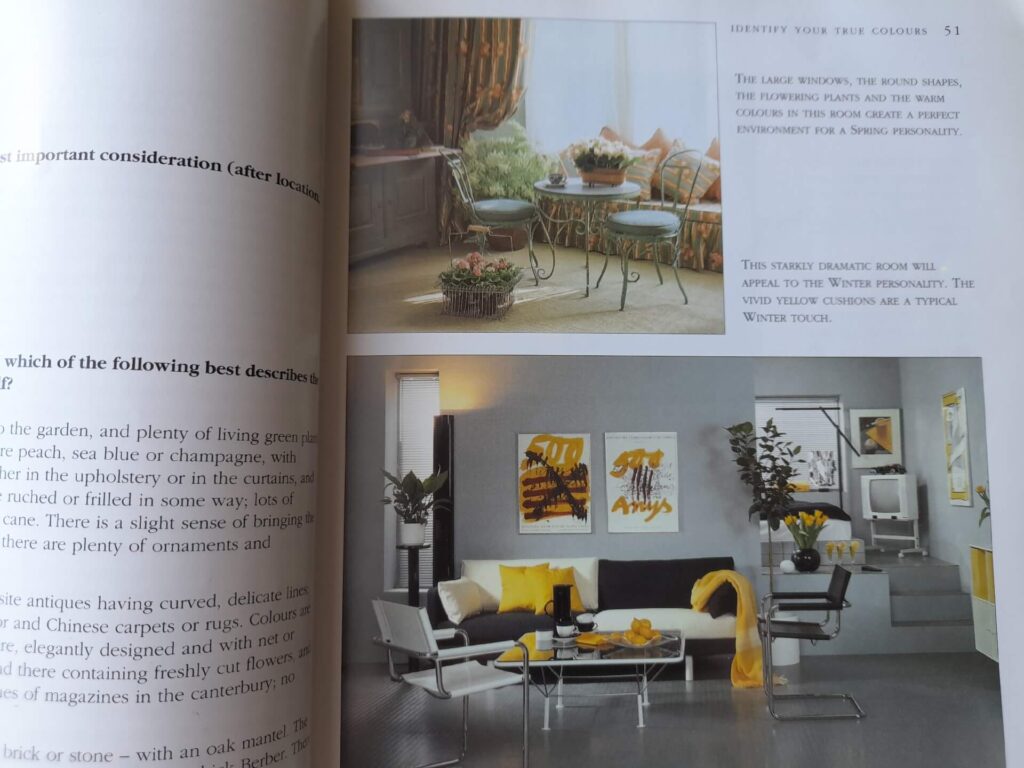 What is color psychology?
Color psychology is the study of how colors affect human emotions and behavior. It can be used in various ways, from choosing the right color for your home or office to understanding how different colors make you feel. Some colors boost energy levels and create a feeling of happiness, while others can be calming and relaxing.
Wikipedia says: Color psychology is the study of hues as a determinant of human behavior. Color influences perceptions that are not obvious, such as food taste. Colors have qualities that can cause certain emotions in people. Colors can also enhance the effectiveness of placebos. For example, red or orange pills are generally used as stimulants.
How color affects individuals may differ depending on age, gender, and culture. For instance, heterosexual men tend to report that red outfits enhance female attractiveness, while heterosexual females deny any outfit color impacting that of men. Although color associations can vary contextually between cultures, color preference is relatively uniform across gender and race.
Color psychology in branding and business
As for me, the most important message I learned from this book is that there are no wrong colors, only inadequate arrangements.
I learned about the proper arrangements and how to put together the right tonalities of colors to create harmonious color palettes that serve their goals.
In this book, Angela Wright explains what color is and how color psychology works, explaining traditional ideas about its impact on behavior and mood. It shows you how to apply the theory of color to yourself, your wardrobe, home, and business, showing how to make any color palette naturally harmonize. This book is an incredible guide to the use of colors in branding.
The book is divided into five sections:
Part one: The Language of Color
Part two: Your Personal Palette
Part three: Color in Your Home
Part four: The Four Seasons at Work
Part five: Color in Commence
I must admit that this book is somewhat challenging to read, and I had to keep highlighting the most critical parts to be cracked down on later. But the ones who have the patience to focus and find the information needed will surely be rewarded with unique insights into the world of color psychology.
As the book was published in 1995, the images are somewhat outdated, but Wright's Theory was, is, and will be everlasting.
What I needed most was knowledge about how to use colors in branding and business. I wanted to understand why some logos or websites attract us as crazy while others push us away. So I kept picking out the golden hints from this book, paired that information with some additional knowledge – and created an easy-to-read ebook, "Branding For Creatives."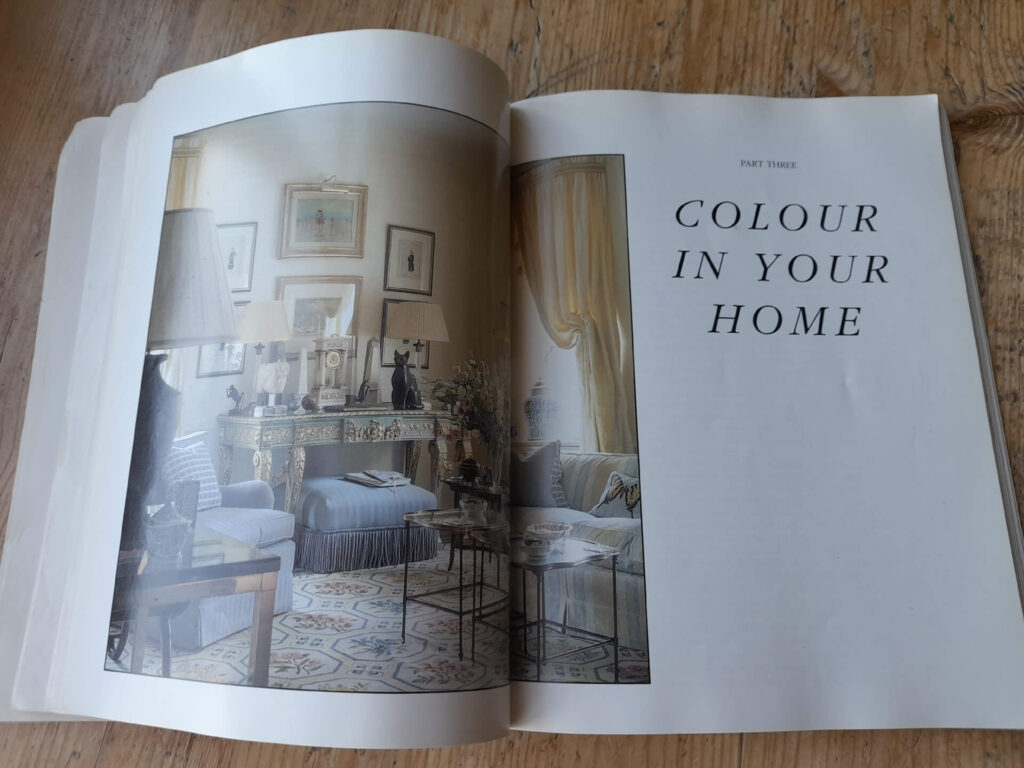 The four color groups and personality types
Humans do not respond to one color only but to all the colors presented. We have a deep need for harmony and balance, and we instinctively respond positively to them. This is why I learned from this book not to put overly high importance on the color as such (is it red, blue, or purple, for instance), but rather on the tonality of the color (is it a tint, tone, shade, or a hue). This is where I could see the real impact of color palettes and how they both affect my mood and function attractive – or the opposite.
Angela Wright divided colors into four groups that belong to four personality types:
warm tones, relatively delicate colors
cool tones and colors with the same quality of lightness and delicacy
warm-toned colors with depth and intensity
cool-toned, strong colors
So now, we recognize the correlation between these patterns of color and of human personality and response so that we can progress toward a more precise understanding of color psychology.
Group I colors are warm and light (tints), and type I personalities/brands are externally motivated and light.
Group II colors are cool and delicate (tones), and type II personalities are internally motivated and light.
Group III colors are warm and rich (shades), and type III personalities are externally motivated and more intense.
Group IV colors are cool and strong (hues), and type IV personalities are internally motivated and intense.
Is there a thing called "good color" and "bad color"?
Depends. With a few exceptions, like polar white, coal-black, and neon colors, there should not exist any colors that don't work for everyone or any business. But again, we must look at how saturated the particular colors are.
So each personality type has its own group, within which the person or business can use pretty much any color – in the right tonality.
But we must look at how specific colors affect us in certain situations after choosing the right tonality.
Which color group do you belong to?
While you read this book, your thoughts will start making circles around the different color groups, making you wonder which color group you or your business belong to. When it comes to people, I find it rather challenging to decide which color group I or any other person belongs to. I don't think anyone belongs entirely to a single one-color group or even two groups.
But when talking about businesses and branding, it is not that difficult to identify the right group for each brand. Even here, it is unlikely to land in only one color group, but at least there will always be one leading and then one supporting group involved. My ebook "Branding For Creatives" helps to do that: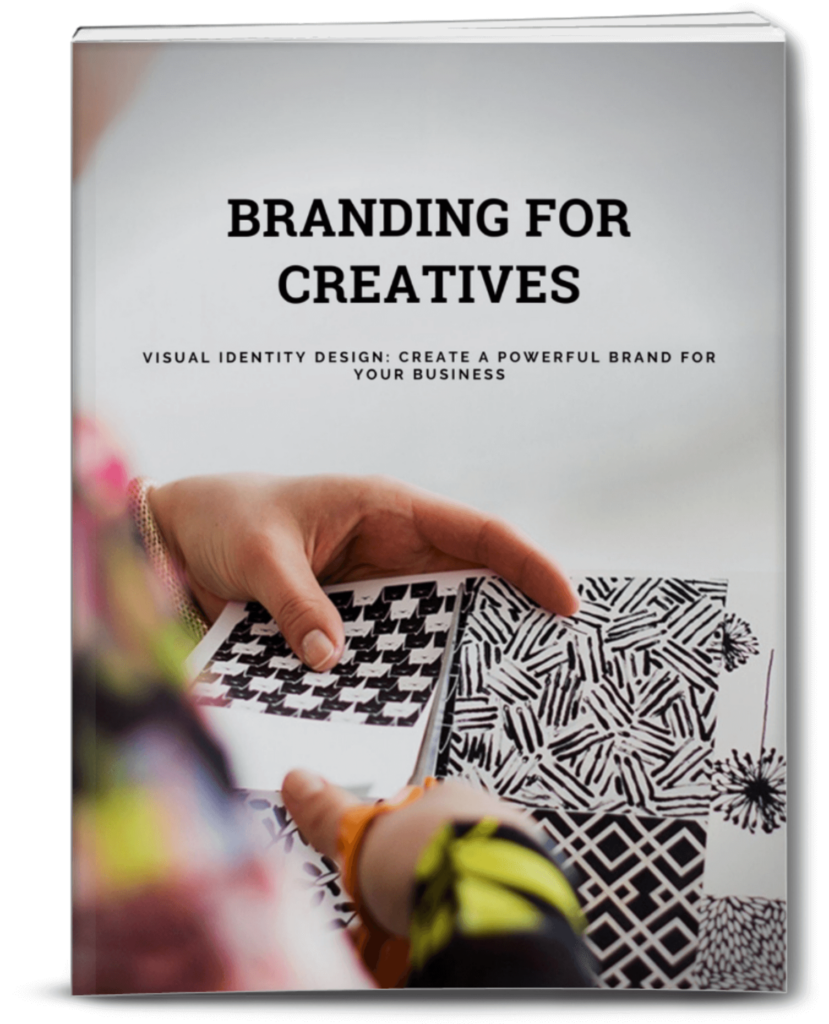 From the backside of the book:
The Beginner's Guide To Colour Psychology presents an entirely original color theory, constituting a breakthrough in two fonts: color psychology and color harmony.
Why do you have your own favorite petrol stations when they are all selling exactly the same product? How do multi-million-pound marketing techniques influence your purchasing decisions? Not for nothing, the phrase "color your judgment."
This book explains exactly what color is and how it works, discussing traditional ideas about its influence on behavior and mood before describing the author's discoveries in the last fifteen years. These show that there is a scientific basis to issues of color harmony, which have until now been considered a matter of subjective opinion.
Divided into five parts, The Beginner's Guide To Colour Psychology shows you how to apply the theory of color to yourself and your dressing, whatever your gender, race, or coloring, and expands on applications in your home, your workspace, and in commercial design.
Personality types and their relationship with specific colors are described thoroughly. Quizzes and practical examples help you work out your "personal palette" and decide which colors most support you. The combination of guidance in reading actual situations with practical advice and insight into the human condition is irresistible.
Reviews by Amazon customers
Amazon says: Arguing that color is not taken seriously enough, this book discusses how colors affect us and what sort of people we are. It includes personality assessments, an analysis of color in the home and at work, and examining how individuals are influenced by color in advertising.
"Thank you for writing your wonderful and very informative book. I enjoyed it tremendously." – Kelly McGuire, Australia.
"This answers so many questions I've always had about color" – Edmund Simons, Worcestershire.
"In one word, this book is brilliant" – Shirley Jeffers, Southampton.
"Have you ever wondered why you have a favorite color or an advertising campaign has affected you? Have you ever walked into an office wanting to work or buy their products? What about some of your friends' homes – why do you just relax and chat away in some while always feeling it's time to go in others… Angela Wright takes us through the theory and practical application like a breeze. You won't regret picking this one up, whether a novice or an expert. Buy it….enough said!" – Amazon customer.
"I bought this book mostly for advice on decorating my home. I chose the right book. It has helped me understand colors that will suit me & make my guests feel welcome."
"The book provides background on color science & our perceptions of different colors. It then explains the four color palettes corresponding to the seasons and how these groups in our environment affect our lives.
Next, you discover the colors & palette best suited to your personality type through testing & detailed descriptions. Using this information, I discovered clothing colors that bring out my personality & help me be more productive.
A section on color in commerce also explains the concepts behind color in advertising. This is a much deeper subject than I had imagined and this book effectively explains the significance of the colors around us."
"It is a very thorough book. It covers everything, or at least quite a lot. I wish the format was better, but the context is great."
"This book is fascinating but not a particularly easy read. I've read it through three times now and each time I feel that I am understanding more. The underlying message of the book is that the important thing in your color choices is YOU, not fashion or what other people think. A "summer-linked" person wearing clothes from the "winter-linked" palette, for example, is like a tiger pretending to be a deer. The theory behind the book – still open to debate – is that we all have one color palette that is the most "supportive" to us psychologically, and when you are in tune with your true self you will find it easier to select your true colors. Trouble for many of us is that we are so influenced by fashion and style considerations that we are not necessarily confident or even able to work out what our true color palette is. It's a challenging book in many ways, but definitely rewarding. I'm off to book a color consultation and may be throwing out quite a bit of my wardrobe."
Youtubers about the book
Book Review of The Beginner's Guide to Colour Psychology By Angela Wright
About Angela Wright and Colour Affects System
Angela Wright developed the Colour Affects System from her findings using the Wright Theory. She's provided color palettes for clients ranging from Shell International Petroleum Company and Procter & Gamble to BT, Unilever, and more.
In the '80s, color psychologist Angela Wright identified links between patterns of color and patterns of human behavior. She found that all colors can be classified into one of four tonal groups, and those mathematical relationships underpin the shades and tones within each group: in other words, Wright proved objective color harmony.
Wright developed the Colour Affects System, which identifies links between the four color groups and four basic personality types, based on original research involving Aristotle, Newton, and German writer Johann Wolfgang von Goethe. Crucially, Wright found that color schemes drawn from a single group always harmonize, no matter which personality type interprets them, while schemes that mix groups create disharmony. In addition, each personality type has a natural affinity with one color family, meaning that people react even more positively to palettes crafted from 'their' colors.
How effective is the Colour Affect System?
A few years ago, Wright was asked by a mail-order company to adjust the colors of a leaflet selling an opera CD. "The in-house design team had created a leaflet, and they wanted me to tweak the colors into harmony," she recalls. "The ones they'd used were okay – quite familiar – but they weren't right, either psychologically or harmoniously."
Wright adapted the colors so that the chosen palette came from the same tonal family. "They sent out two identical mailshots, and they sold 560,000 more CDs with the tweaked leaflet than the original," she says. "And all I did was tweak the harmony after it had been designed – I didn't specify the colors used in the first place." It seems the right colors do sell.
Read more about color psychology in branding:
Brand Design 1: How To Brand a Youthful, Open, and Happy Business
Brand Design 2: How To Brand an Elegant, Feminine Business
Brand Design 3: How To Style an Earthy, Community-Focused Business
Brand Design 4: How To Brand a High-End, Luxury Business
There are many books out there about color theory and also about color psychology. But I decided to include the best ones that are useful for marketers and brand designers. Especially the one by Angela Wright: "The Beginner's Guide To Color Psychology," – is pure gold.
Branding For Creatives is an e-book that you can download instantly. It includes the brilliant theory from the book by A. Wright – but is presented very visually, with many real-life examples and going deep into details.