Learn how to combine the right visuals to create a branding that is earthy, abundant, community-focused, and maybe organic. Brand design Group 3 visuals are suitable for attracting people who are looking for a friendly approach and stuff from nature. Usually, with this kind of branding, the products' price level is average.
Learn all about other personalities:
Group 3
Earthy, organic, natural.
Ambitious, authentic, friendly, nostalgic, nature-focused, organic, energetic, and passionate.
Style
Warm, nature, spirituality, arts, craft, ethnic, history, antique, robust.
Shapes and textures
Squares with rounded corners, patterns of natural texture and nature, and informal illustrative styles. Acrylic or gouache paints, natural textures, and preferably recycled or textured paper. Linen cord and textiles, brown paper, handmade paper, and wood.
Typefaces and fonts
Fonts have non-formality over them. Slab serifs and sans serifs as long as they have a degree of heaviness. Headlines in thick lettering, and scripts that remind handwriting, giving an impression of openness and a friendly approach.
Design style
Intensive but subtle shades, natural and rustic textures. Natural materials. Friendly and warm, rounded corners and edges. Illustrations are robust and earthy.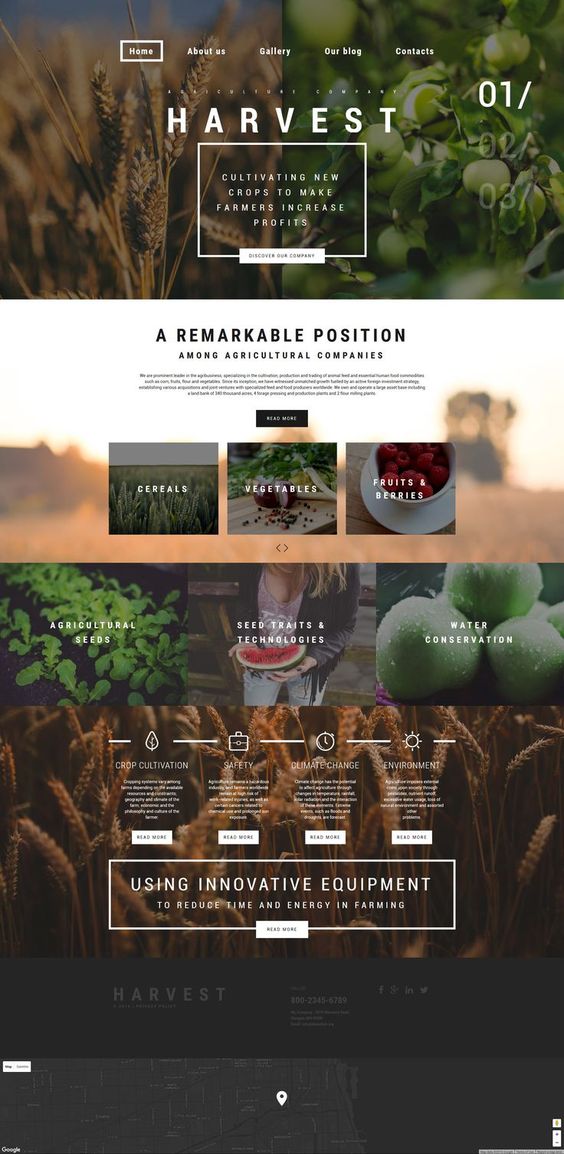 Color theory
Shades. The hues have some black added. The more black is added, the darker and less intense the result is. Warm, subtle colors.
Color palette
The group 3 palette is again warm, but it is intense, rich, and muted this time – definitely not the primary colors.
The shades here are varied between very strong and, at the same time, quenched tonalities, for example, burnt orange, mustard yellow, butter yellow, olive green, forest green, peacock, petrol, aubergine, and warm burgundy.
Supported neutrals are warm browns in any shade.
The colors of this group have a strong bond with the countryside and naturalness. The palette has depth, substance, and maturity.
In business
The business of group 3 personality appears like autumn – abundant, subtle, and friendly.
The visuals' tones are intense, like we see in autumn nature, and the colors range from intense purple to deep brown. Marketing is warm, open, and focused on high skills.
The visual essence of group 3 appeals to both women and men. However, group 3 (in addition to group 4) is specifically suited for creating a masculine image.
These visuals make the prerequisite for medium to slightly above the average price class if there is no support for another personality group.
Business areas
Investigative journalism, psychology, archeology, or history.
Organic or fair trade companies, charity, agriculture, hunting, gardening, crafts, wood, and metalwork. Books, knowledge, spirituality.
Chocolate, coffee, spices. Bakery, beer makers, gardeners, vegetables, minerals, building industry, toys made of natural materials, and more.
Language
Group 3 businesses use energetic, passionate, and intelligent communication on the website, social media, promotional materials, and direct communication with customers.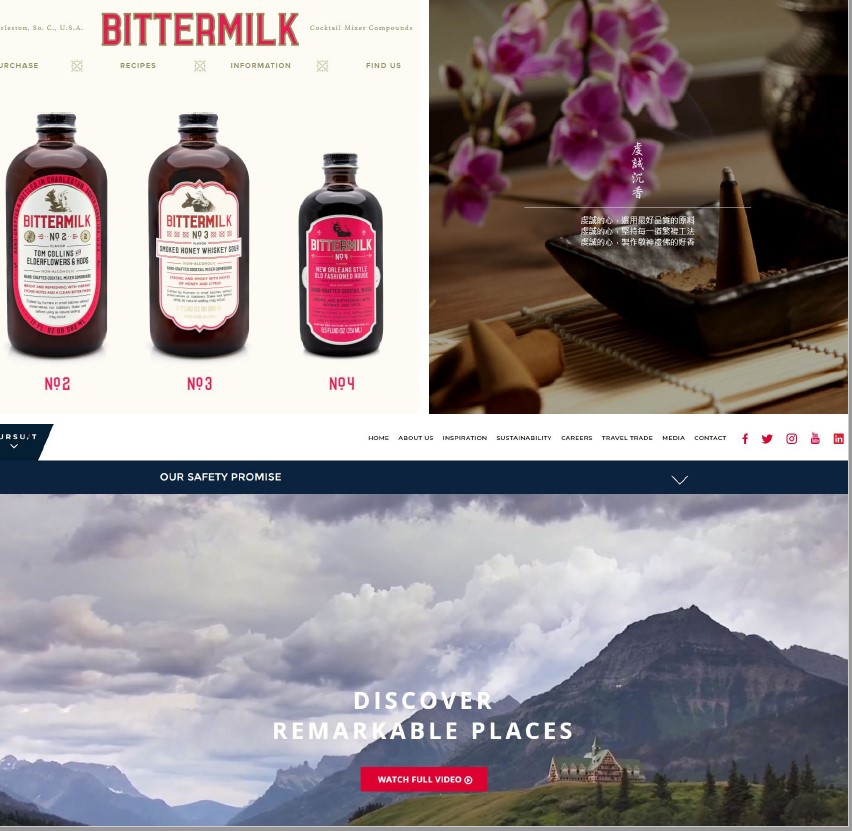 Examples of group 3 personality
Season
Autumn.
Autumn in its intense colors and abundance.
We see a lot of colors in nature, and again are they in perfect harmony? But now, the shades of colors are entirely different from the previous two seasons. This time, the northern part of the world is not very flowery.
Still, the colors are everywhere – in falling leaves that turn yellow, red, purple, and eventually brown, in ripe berries and fruits, and in red and purple branches that appear nude after the leaves have fallen off.

Group 3 keywords
Have you written down 3-5 keywords that describe your project or brand best? Can you find them all here? If yes, then Group 2 might be the one that best suits your project, and it is time to start collecting ideas for your visuals. The first step is creating a mood board: How To Make a Mood Board.
abundant
ambitious
authentic
fighter
comforting
community
earthy
effective
energetic
enthusiastic
fun
spirited
spiritual
focused
friendly
focused on growth
learning
unusual
historical
intense
fair
learning
nostalgic
organic
practical
productive
strong
warm
All about visuals in branding
In this book, you can find all the information you need to create a cohesive brand that speaks to your ideal customer.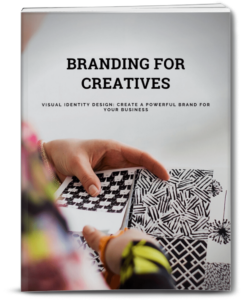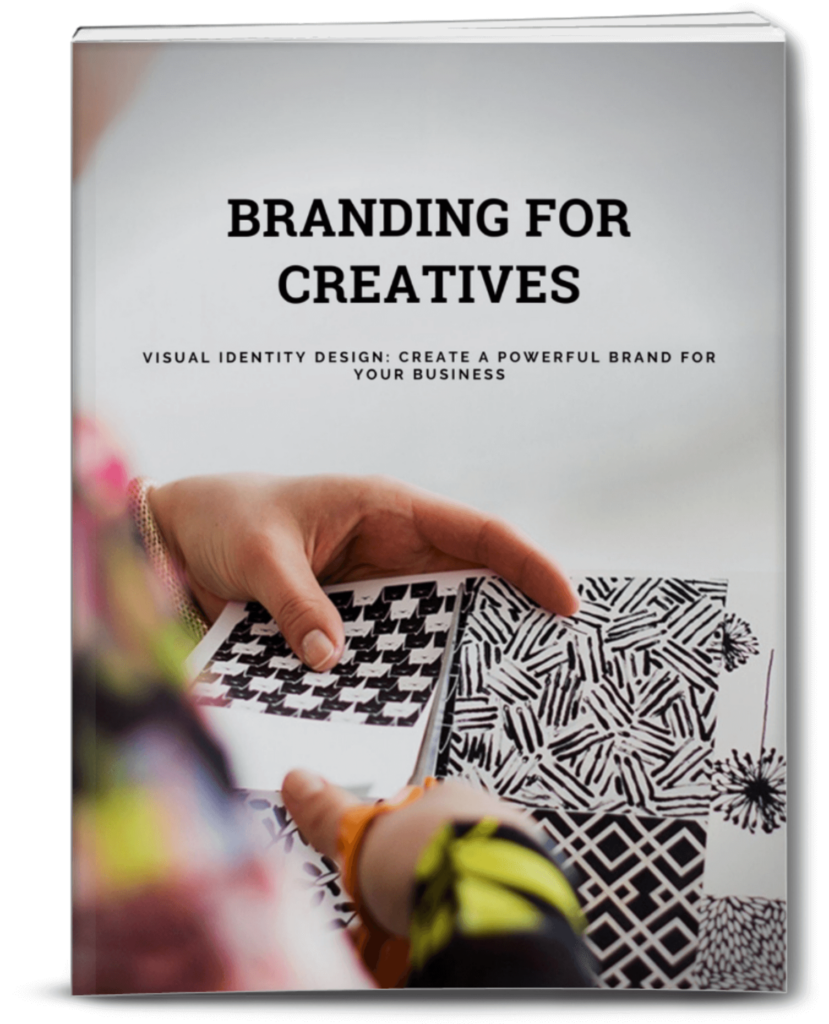 Ebook Branding For Creatives