Learn how to combine the right visuals to create youthful and happy branding that attracts a wide spectrum of customer types.
In brand design group 1, the visuals are suitable for attracting an extensive target group, from toddlers to older people. As a rule, the products' price level is average (unless you have decided to match it with the group 4 personality).
Learn all about other personalities:
And read all about the psychology of colors in logos and branding.
Group 1 branding personality is best for these businesses:
Group 1 branding personality is best for these businesses:
Fresh, youthful, open-minded.
Group 1 branding style is versatile and can be used by a wide range of businesses. Some examples include:
Health and wellness companies: The fresh and vibrant elements of Group 1 branding are a perfect fit for businesses promoting a healthy and active lifestyle, such as fitness centers, yoga studios, and health food stores.
Education and learning: The youthful and open-minded aspects of Group 1 branding can help create an inviting environment for businesses that focus on providing educational services, such as tutoring centers, language schools, and online learning platforms.
Eco-friendly and sustainable products: The fresh and innovative nature of Group 1 branding can be well-suited for businesses that promote environmentally friendly practices and products, such as reusable items, biodegradable packaging, and eco-friendly cleaning supplies.
Technology and innovation: The cutting-edge and forward-thinking aspects of Group 1 branding can be a great fit for businesses in the technology sector, such as startups, app developers, and gadget manufacturers.
Travel and adventure: The open-minded and youthful elements of Group 1 branding can help promote a sense of excitement and discovery for businesses in the travel industry, such as adventure tour operators, travel agencies, and vacation rental platforms.
Social impact and nonprofit organizations: The friendly and positive personality of Group 1 branding can be ideal for businesses and organizations that focus on social good, community outreach, and charitable initiatives.
Art, music, and entertainment: The lively and creative nature of Group 1 branding can be well-suited for businesses in these industries that aim to provide fun and engaging experiences, such as art galleries, music venues, and event planning companies.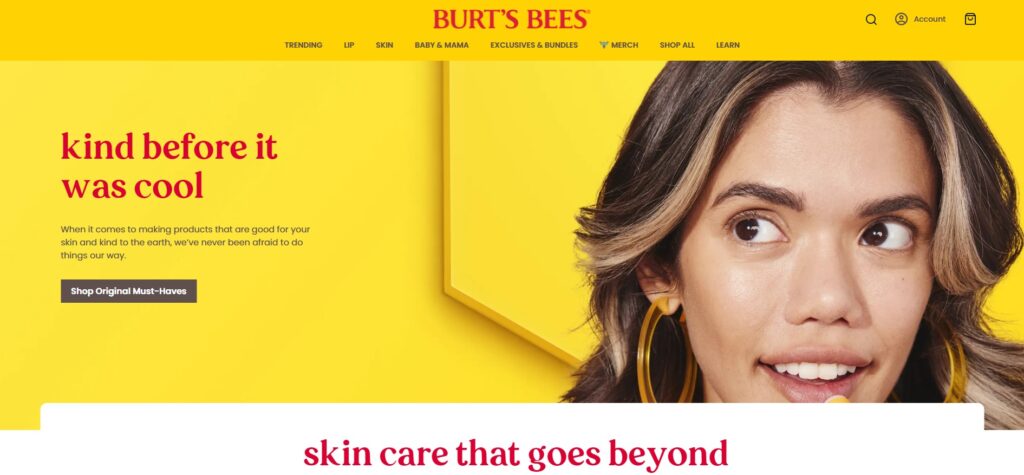 Examples of Playful and Happy Branding Styles: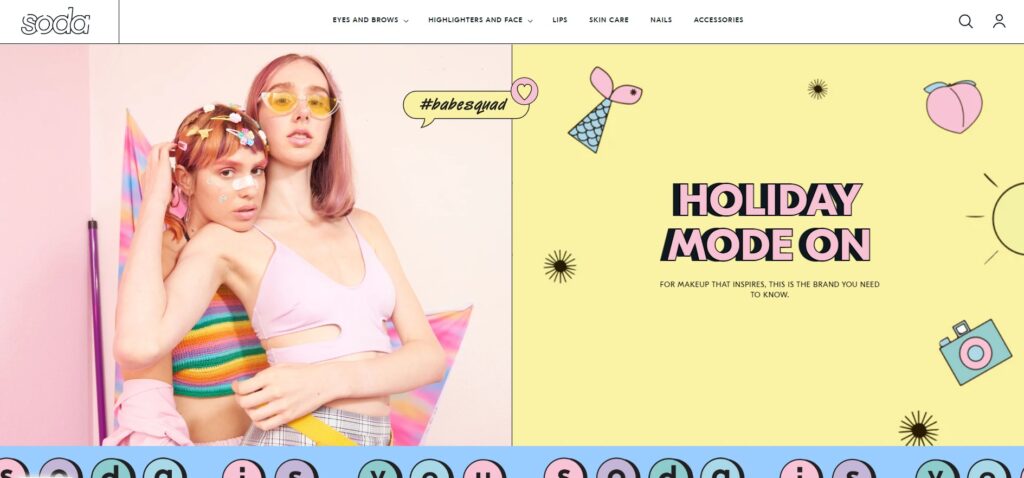 As Group 1 branding is characterized by fresh, youthful, and open-minded visuals, it evokes a sense of spring. This type of branding is suitable for businesses that want to convey a sense of good mood, friendliness, and sometimes humor. Group 1 branding can attract a wide range of target audiences, from toddlers to older individuals, and is typically associated with average-priced products.
In summary, Group 1 branding is ideal for businesses that want to project a fresh, youthful, and open-minded image to attract a diverse target audience. It is particularly well-suited for creative businesses, enterprises targeting children, and companies offering "happy" products or services for a general consumer group:
Creative and relationship-based businesses, such as marketing, PR, digital and creative agencies, and photographers. This branding suits businesses that want to emphasize their innovative and friendly approach.
Enterprises offering products and services for children, such as textiles, fashion design for children, childcare articles, and party supplies. Group 1 branding is well-suited to conveying the sense of happiness and fun often associated with these products.
Companies selling "happy" goods and sweet treats, such as ice cream, smoothies, bottled water, and similar goods for a general consumer group. Group 1 branding can create a positive and inviting image for these products.
Businesses with a broader target audience, such as telecommunication companies and public transport providers. Group 1 branding can help these businesses appeal to a wide range of consumers by emphasizing friendliness and openness.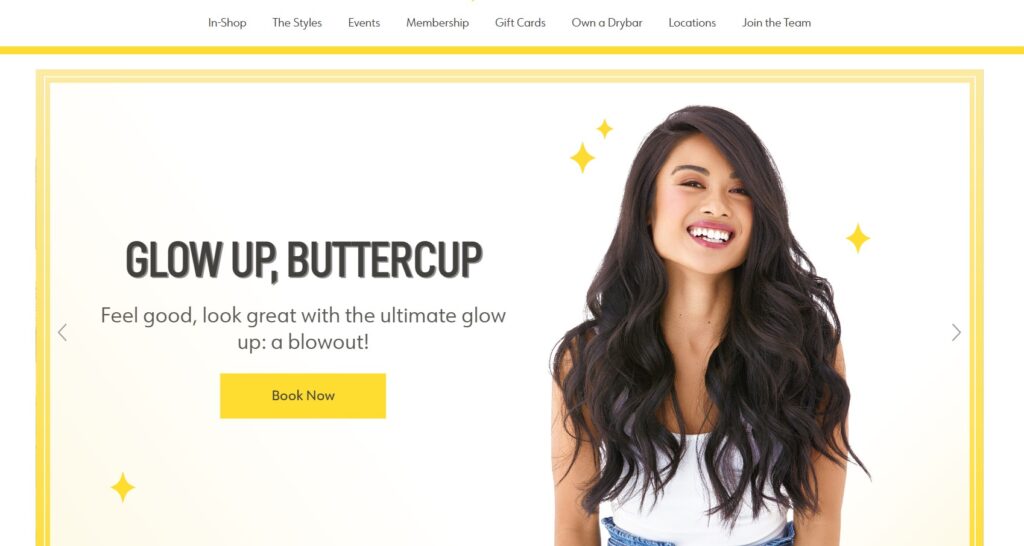 Brand Elements For Playful Branding
Optimistic, lively, and moving.
Positive, youthful, surprising, personal, welcoming, informal, enthusiastic, warm, soft, fun, cute, fresh, clean, clear, and simple.
Style
Non-formal, bright, clear, soft, fun, simple, fresh, lively, warm, open, and creative.
Shapes and textures
Circles, dots, asymmetrical patterns. Clean textures. Sparkle and shine. Fine lines and patterns have movement in them.
Typefaces and fonts
The fonts are clear, and their shapes are round, moving, and "light." The texts are predominantly in sans serif type, which is quick and easy to read.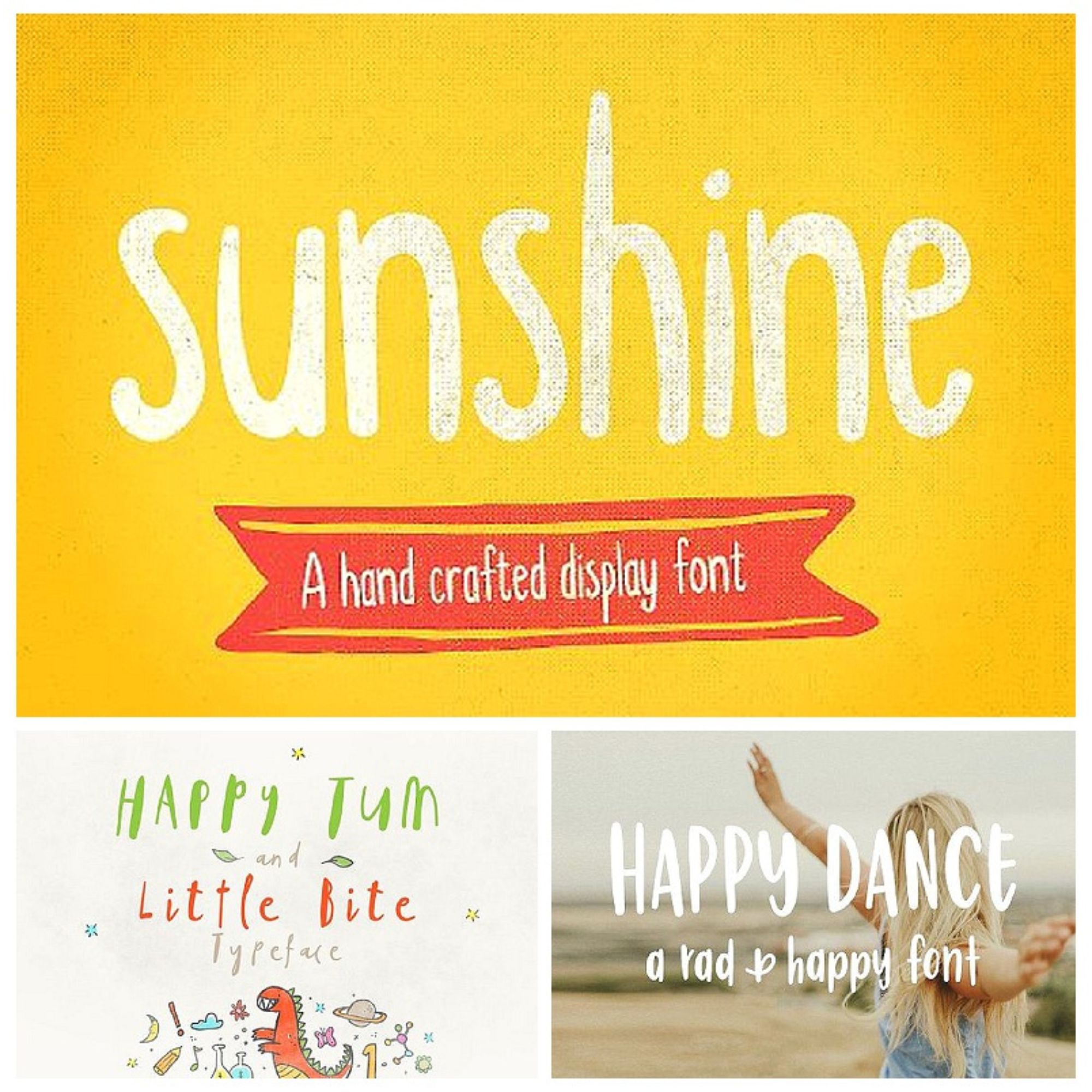 Find these fonts and more from Creative Market: Sunshine, Happy Tum, Happy Dance.
Design style
Soft and friendly, flowing italic fonts, sans serifs. Soft colors, fun, cute, and happy. White space, simplicity, lively patterns, fine lines, simple shapes, and illustrative styles are almost naive.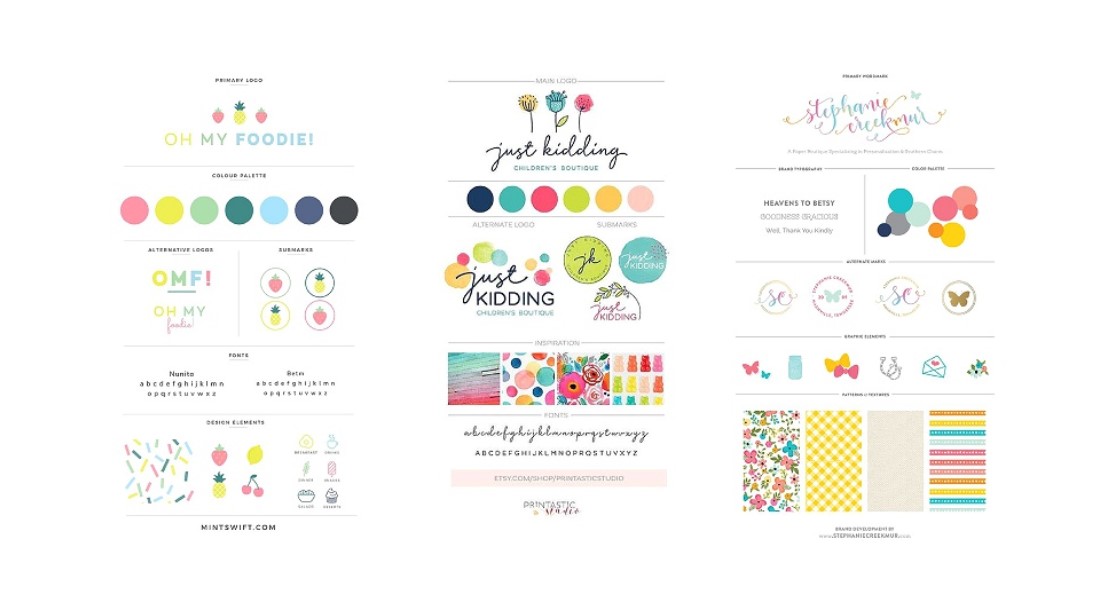 Color theory
Tints are colors with plenty of white, creating a more pastel or lighter version of color than a tone.
Warm and vibrant.
Color palette
The colors are warm and light.
Clear and bright basic colors. Here are the colors we call: coral, watermelon, peach, sky blue, violet, apple, aquamarine, turquoise, and cobalt blue. Supportive neutrals are cream, camel beige, and light gray.
In principle, there are no dark colors in this palette. There are gray tones here, but warmth is in them, making them fit with the delicate and pure colors.
The group 1 palette is vibrant,  bright, and simple.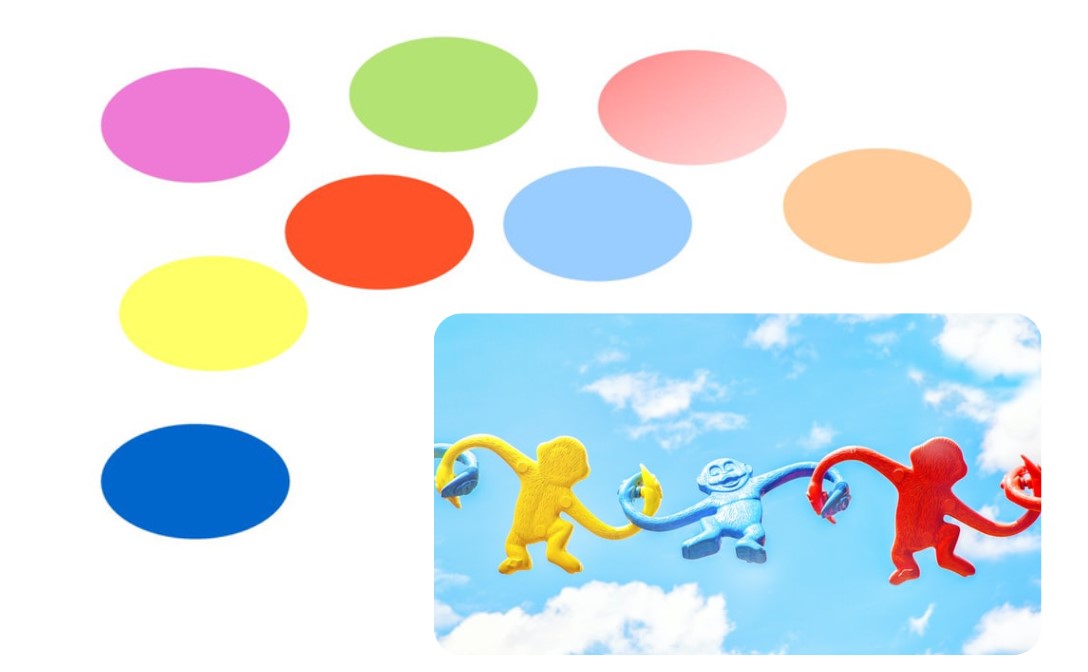 Language
Your company uses a simple, warm, and clear communication method on the website, social media, promotional materials, and in direct communication with customers.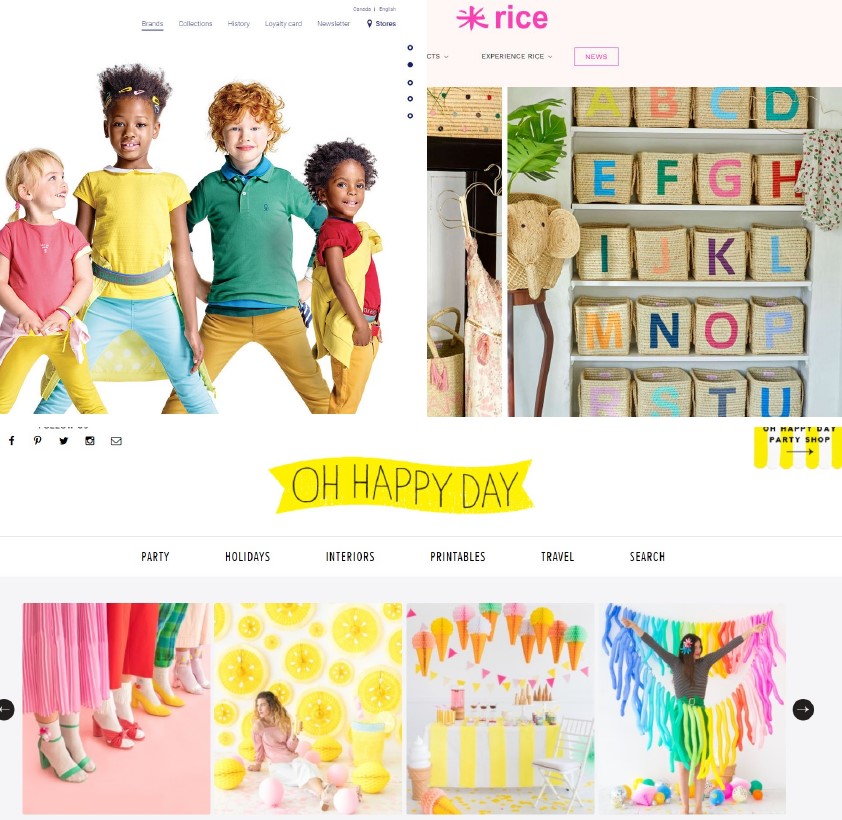 Branding Through Season
Spring!
Bright and colorful, youthful, and fresh.
In the air, you will feel a new life, the return of light and heat. Nature is full of life.
The birds sing the snow has gone, and the earth breathes deeply. The trees remind us of bright green leafy clouds. The flowers shine in their yellow, blue, and purple shades.
The tonalities and the mood of group 1 personality correspond to nature seen in the Springtime.

Group 1 keywords
Have you written down 3-5 keywords that best describe your project or brand?
Can you find them all here? If yes, then Group 1 might be the one that best suits your project, and it is time to start collecting ideas for your visuals. The first step is creating a mood board: How To Make a Mood Board.
friendly
light
bright
bubbly
clear
communicative
creative
jumpy
lively
open
fun
emotional
innovative
improvising
freestyle
inspiring
enthusiastic
youthful
optimistic
positive
quick
simple
emphatic
spontaneous
warm
inviting
catchy
approachable
Brand keywords in action
Playful, youthful, colorful, simple, friendly Pura Vida Bracelets on social media: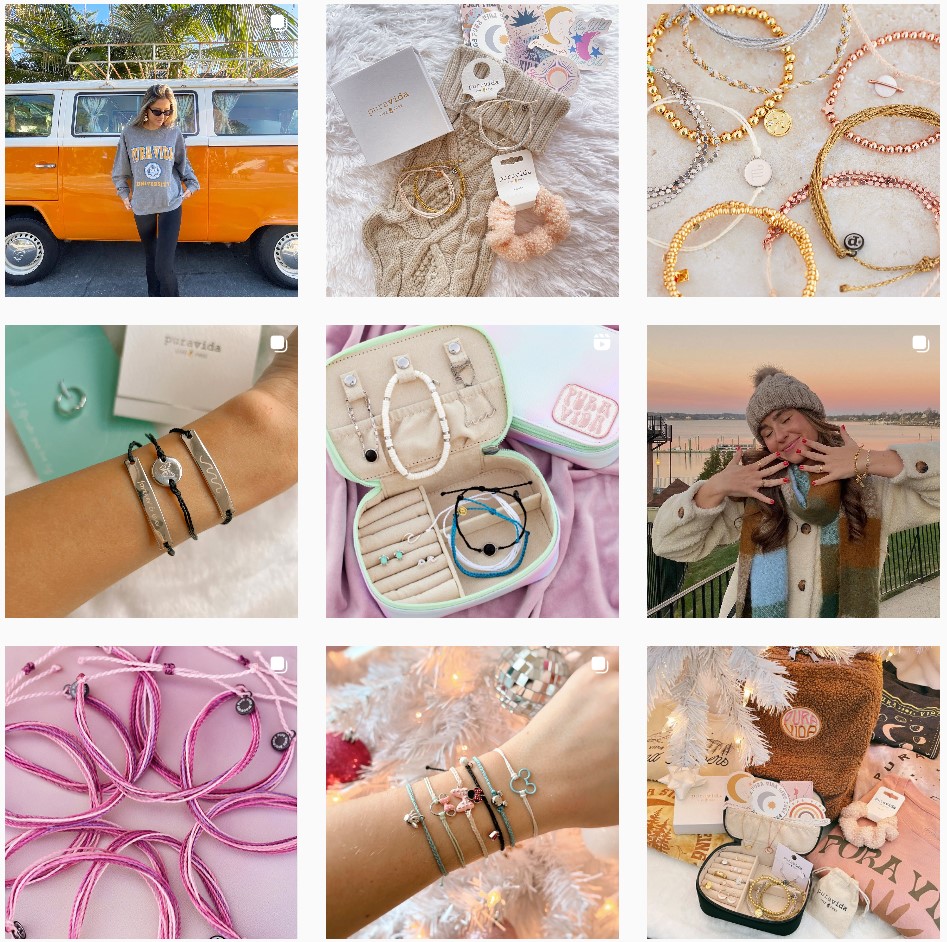 Learn much more about happy branding elements from these ebooks:
Conclusion
In conclusion, Group 1 branding encapsulates an energetic, youthful, and joyful personality, radiating positivity and openness to a broad consumer base.
Whether you're running a health-conscious business, an innovative tech start-up, or a vibrant travel venture, this fresh, lively branding style can effectively resonate with your audience. By leveraging bright colors, playful fonts, and creative visuals, Group 1 branding injects a spirit of spring into your brand, making it appear friendly, inviting, and approachable.
Thus, if your business ethos aligns with these values, Group 1 branding may just be the perfect match for you.
Explore more about this vibrant branding style and start your journey to create a brand that exudes happiness, youthfulness, and a spirit of positivity.