Welcome to our colorful exploration of a fascinating topic that has sparked intrigue and confusion for many: Is white a neon color?
It's a question that, on the surface, might seem straightforward. However, as we delve into the kaleidoscopic world of color theory and the science of light, we discover it's a topic bursting with layers of complexity.
Many of us have, at some point, encountered neon colors.
From the vivacious hues of an 80s workout ensemble to the electric glow of a downtown sign, neon colors are known for their unmissable vibrancy and intensity. However, does our familiar white, a color often associated with simplicity and calm, fall into the same category?
Understanding Colors
At the most basic level, colors are the result of light interacting with our eyes.
Light, whether from the sun, a bulb, or your computer screen, is composed of waves that come in a variety of different lengths. The length of a light wave is directly related to how we perceive its color when it enters our eyes.
When light shines on an object, the object absorbs some of these waves and reflects others. The colors we see are determined by the wavelengths of light that are reflected back to our eyes. For instance, a ripe apple appears red because it absorbs all the colors of the light spectrum except for red, which it reflects.
Inside our eyes, we have special cells called cones that are sensitive to light and are responsible for color vision.
Humans typically have three types of cones, each sensitive to different wavelengths corresponding roughly to red, green, and blue light. When light enters our eyes, these cones interpret the wavelength and send signals to our brain, which then assembles these signals into the colors we perceive.
In essence, the color of everything we see is a combination of the properties of light, the characteristics of the objects around us, and the interpretative power of our brains. Colors are not only a physical phenomenon but also an intricate and beautiful aspect of our human perception.
Neon Colors Explained
Neon colors are a range of colors that appear extremely bright and saturated, named for their similarity to the vibrant hues produced by neon gas in lit neon signs.
Unlike more traditional colors, neon colors have an almost electric quality, appearing to glow with intensity even in daylight.
Characterized by high saturation and brightness, neon colors include a spectrum of extremely vivid versions of primary and secondary colors. These are often the "highlighter" versions of colors, including electric yellows, hot pinks, vivid oranges, lime greens, and bright blues.
These colors have their roots in the physical phenomenon of fluorescence.
Fluorescent pigments, under certain types of light, can absorb short-wavelength light (like ultraviolet light) and then re-emit it within the visible spectrum. This process gives these colors their iconic, almost glowing, intensity.
In a practical sense, neon colors are eye-catching and energetic. They can draw attention quickly due to their high visibility, which is why they're often used in safety equipment, advertising, and fashion to create standout pieces. The vibrancy and brightness of neon colors are, without a doubt, a visual feast, a colorful punch that is hard to ignore.
Read also: How to Use Neon Or Fluorescent Colors In Branding & Design.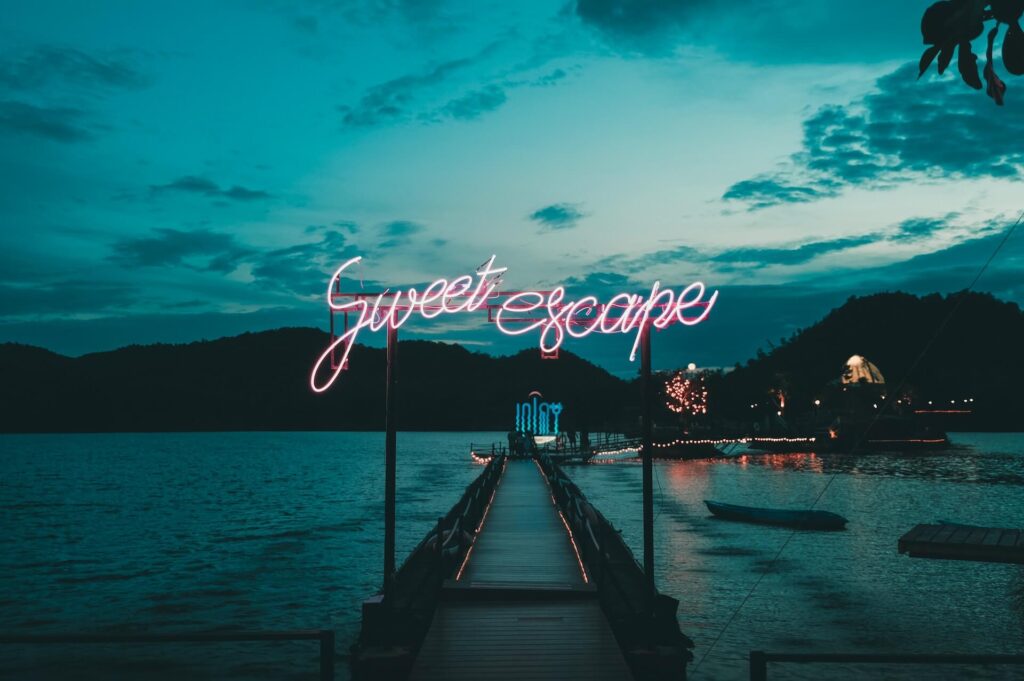 The Science Behind White and Neon Colors
Understanding the science behind white and neon colors involves delving into the fascinating world of light and color perception.
White light, such as the light emitted by the sun or a light bulb, is actually a combination of all colors in the visible light spectrum. When all these colors (red, orange, yellow, green, blue, indigo, and violet) come together, they form white light. This phenomenon can be easily observed in a rainbow or a prism experiment, where white light is broken up into its component colors.
In terms of color pigments, like those used in paints or inks, white is the absence of color. 
Mixing all colors together in this context typically yields black or a dark muddy color, not white. A white object or material reflects all colors equally and absorbs none, hence appearing white to our eyes.
Neon colors, on the other hand, have a distinct scientific basis. Their characteristic brightness comes from a phenomenon called fluorescence. Fluorescent materials absorb light from the high-energy, short-wavelength end of the spectrum (like ultraviolet light, which is invisible to the human eye) and then re-emit that light at a lower energy, longer wavelength within the visible spectrum. This process gives neon colors their iconic, almost glowing intensity.
When comparing white and neon colors, we can see that they exhibit quite different properties.
White light is the amalgamation of all colors in the spectrum, while neon colors are a result of specific light absorption and emission processes. White is all colors combined and is universally reflective, whereas neon colors are selectively bright and vibrant, standing out with a seeming glow. Therefore, science clearly separates white from neon colors, placing them in distinct categories in the realm of color theory.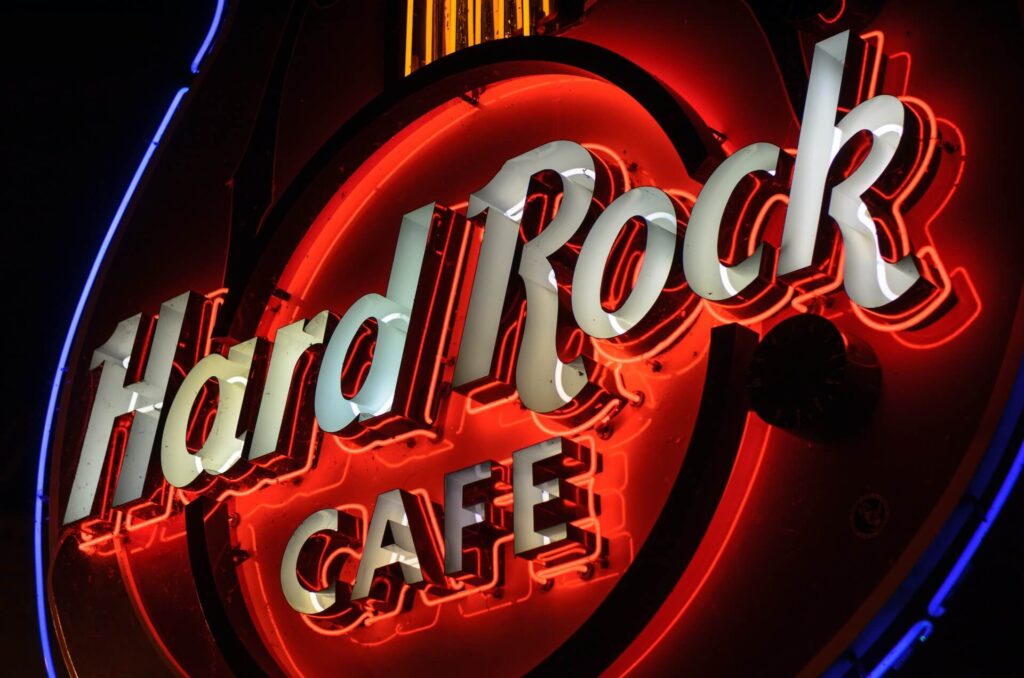 Why White is Not a Neon Color
Despite their shared visibility in the spectrum of colors perceptible to the human eye, white and neon colors occupy very different places due to their distinct characteristics and properties.
White, as we've discussed earlier, is the result of the combination of all colors of the light spectrum or, in the case of pigments, the absence of color. It reflects all wavelengths of light equally without absorbing any, which is why we perceive it as white. It does not emit or radiate any particular color more intensely than others.
On the other hand, neon colors are characterized by their exceptional brightness and saturation.
They seem to glow with intensity due to a process known as fluorescence, wherein they absorb light at high-energy, short wavelengths and re-emit it at lower-energy, longer wavelengths within the visible spectrum. This gives neon colors their distinctive, bright visual impact.
Because of these differing properties, white cannot be considered a neon color.
The property that makes neon colors 'neon' – their seeming ability to glow with vibrant intensity – is not a feature of white. White light doesn't have the brightness or saturation that characterizes neon colors, nor does it have the fluorescent properties that give neon colors their perceived glow.
Therefore, while white is incredibly versatile and universally reflective, it doesn't share the 'electric' quality that defines neon colors.
Both white and neon have their unique places on the color spectrum, and each brings its own visual and psychological impacts to how we perceive the world.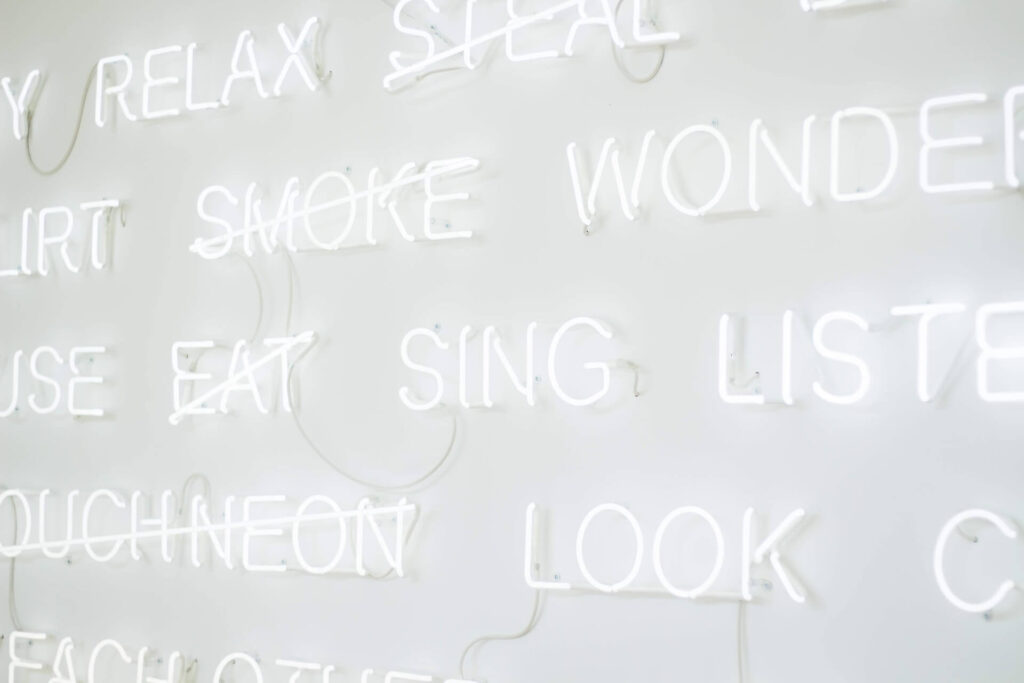 Why Does This Misconception Exist?
Understanding why some people might classify white as a neon color requires us to explore common misconceptions and misunderstandings about color theory.
One reason for the confusion may stem from the widespread use of the term "neon" in popular language.
In everyday conversation, the term "neon" is often used to refer to any bright, highly-saturated color that stands out, without taking into account the technical, scientific basis for what makes a color truly neon. When people see a bright, vibrant white color, especially in artificial lighting or digital displays, they may be tempted to describe it as "neon" because it is eye-catching, even though it does not possess the fluorescent properties that characterize true neon colors.
Another contributing factor could be the digital color representations on computer screens and televisions.
These electronic displays use a color model known as RGB (red, green, blue), in which the color white is produced by the full intensity of all three primary colors. This can sometimes create a very bright, vibrant white that might be perceived as neon, particularly on high-intensity screens.
Further confusion might come from the complexities of color theory itself.
The way colors behave in light is different from how they behave in pigment. For example, in light, combining all colors results in white, whereas in pigment, combining all colors results in black or a dark muddy color. This discrepancy can lead to misunderstandings about the nature of different colors, including white and neon.
It's also important to remember that the perception of color is subjective and can be influenced by many factors, including lighting conditions, surrounding colors, personal perception, and even cultural factors. What one person perceives as "neon white" might be seen differently by another person.
In summary, the misconception that white can be a neon color likely stems from a combination of loose terminology, digital color representation, misunderstandings about color theory, and subjective perception.
The Impact and Usage of White and Neon Colors
White and neon colors each have their own unique impact and uses across various industries, from fashion and interior design to marketing and beyond.
In the world of fashion, white is often seen as a classic, versatile color. It's associated with simplicity, purity, and elegance. White can be worn in any season, and it pairs well with any other color. On the other hand, neon colors in fashion are typically used to create bold, eye-catching, and trendy statements. They're particularly popular in active and summer wear due to their vibrant, energetic vibe.
When it comes to interior design, white is often used as a base color because of its ability to make spaces feel larger and brighter.
It's also seen as a safe, neutral choice that can easily accommodate different design styles and color accents. Neon colors, however, are typically used as accent colors to add a pop of vibrancy and character to a room. They can bring energy and creativity to a space, but due to their intensity, they're usually used sparingly to avoid overwhelming the overall aesthetic.
In marketing, both white and neon colors are used strategically to influence consumer perceptions.
White is often used in branding and design to convey simplicity, cleanliness, or luxury. It's also used to provide a visual break, separate different elements, or emphasize other colors. Neon colors are utilized to attract attention, create a sense of excitement, and stand out from the competition. They're commonly used in call-to-action buttons, signage, or promotional materials where capturing immediate attention is key.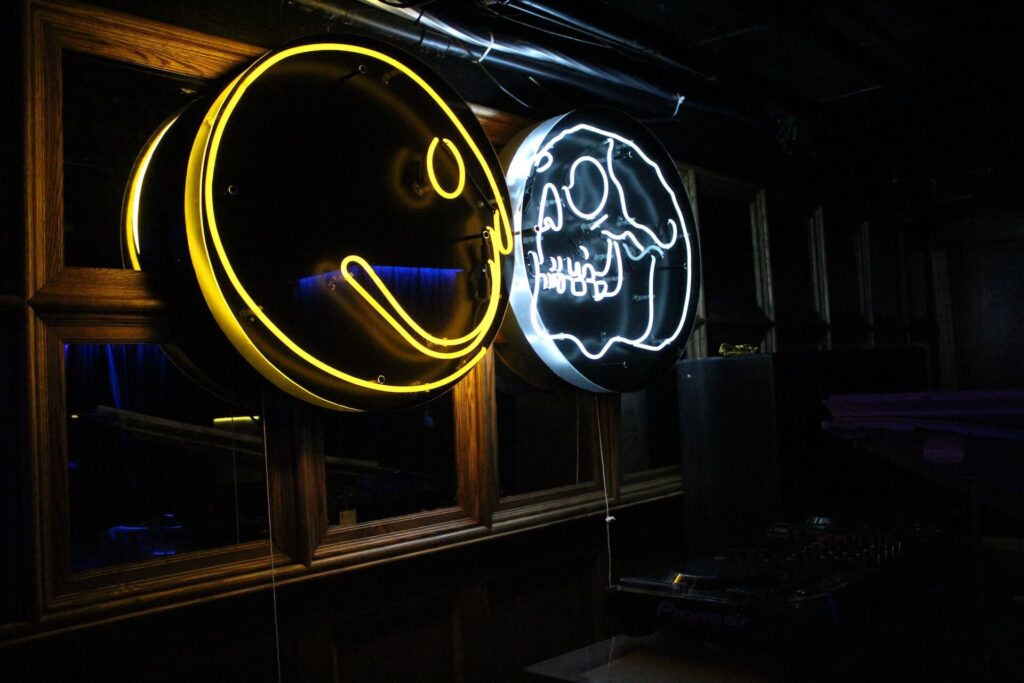 How White and Neon Colors Evoke Different Feelings and Perceptions
Simplicity vs Complexity:
White is often associated with simplicity due to its clean, uncomplicated appearance.
It can be seen as minimalistic and straightforward, making it a favorite for modern and sleek design aesthetics. Neon colors, on the other hand, are considered more complex and attention-grabbing. They are typically associated with an energetic, vibrant, and dynamic vibe, often used to signify complexity and excitement.
Peacefulness vs Energy:
White often evokes feelings of peace, calmness, and tranquility.
It is typically used in settings where a serene and calming atmosphere is desired. In contrast, neon colors are synonymous with energy and vibrancy. They are lively and stimulating, evoking feelings of excitement and enthusiasm.
Neutrality vs Intensity:
White is perceived as neutral, providing a backdrop that allows other colors to shine.
It can blend seamlessly into almost any environment without clashing with other colors. Neon colors, however, are intensely bright and tend not to blend in. They stand out in a crowd, making them a perfect choice when the goal is to capture immediate attention.
Universality vs Specificity:
White is a universal color, easily understood and appreciated in a wide variety of contexts and cultures.
It often symbolizes purity, innocence, and simplicity. Neon colors are more specific in their use, often chosen for their ability to create impact, express individuality, and denote modernity or forward-thinking.
Luxury vs Playfulness:
White can signify luxury and elegance, particularly in high-end designs.
It is often associated with sophistication, formality, and class. Neon colors, conversely, are frequently associated with playfulness and fun. They bring a lively, youthful, and quirky element to designs, often used in more informal, creative, and playful contexts.
These contrasts demonstrate how the psychology of color plays a significant role in our interpretation of the world around us.
The feelings and perceptions evoked by white and neon colors can profoundly influence our reactions to everything from clothing and interior designs to advertisements and websites. Understanding these impacts helps us appreciate the power of color in shaping our experiences.
Conclusion
White is NOT a neon color.
Colors are more than just visual stimuli. They are fundamental to how we perceive and interpret the world around us. Each color, with its specific properties and characteristics, has the power to evoke emotions, trigger memories, and even influence our decisions and behavior. That's why understanding the science and psychology behind colors, such as white and neon, can be so insightful.
Grasping the unique properties of colors helps us appreciate their influence on our daily lives.
It allows us to comprehend why a safety vest is neon, why hospital walls are often white, or why a 'sale' sign in a store is typically red. Colors can serve specific purposes and are chosen with intent in various industries like fashion, marketing, and interior design.