When it comes to creating a compelling brand design for your business, an important decision you'll face is how to go about it.
To get your brand design beautifully crafted, should you hire a brand stylist, rely on your web designer, or take the DIY route? In this blog post, we will explore each option, discussing the pros and cons to help you make an informed decision that aligns with your business goals and resources.
The Expert Touch of a Brand Stylist
One option to consider is hiring a brand stylist.
A brand stylist specializes in creating cohesive and visually appealing brand identities that accurately represent your business. With their expertise, they can help you craft a design that effectively communicates your brand message to your target audience. Working closely with a brand stylist allows for tailored branding solutions that reflect your unique vision and resonate with your customers.
However, it's important to consider that hiring a brand stylist may come with a higher cost and requires effective communication and collaboration to ensure the design meets your expectations.
Read more: How To Choose The Right Brand Designer.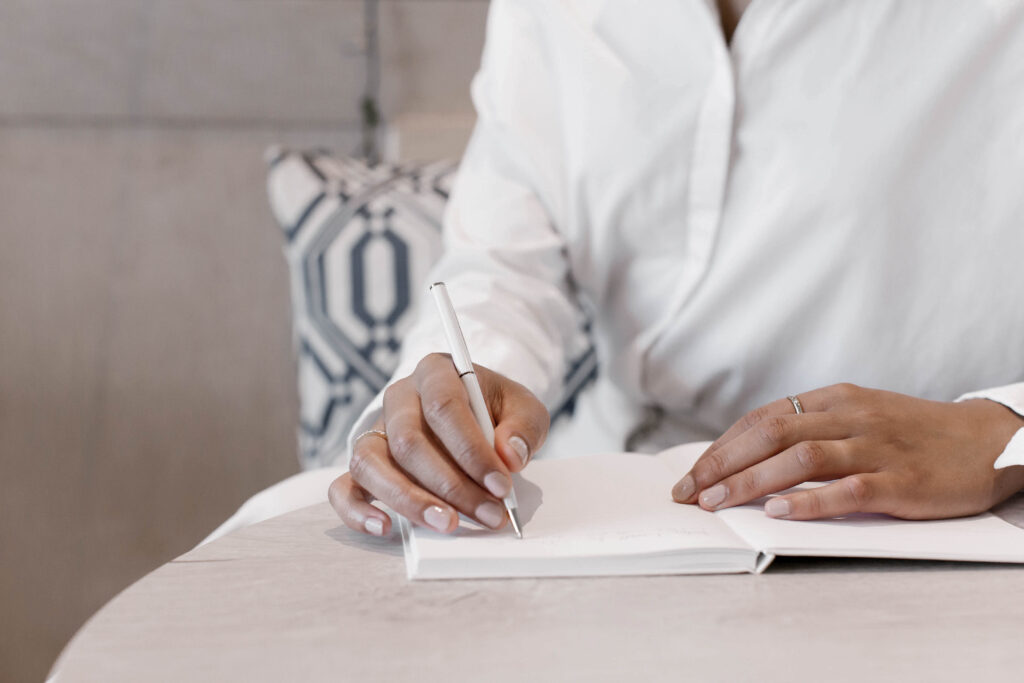 Utilizing the Skills of Your Web Designer
If you already have a web designer working on your business website, leveraging their skills for your brand design can be a viable option.
Your web designer can create a design that seamlessly integrates with your website's aesthetics, ensuring a coherent and visually pleasing user experience. However, it's essential to clearly communicate your brand vision to your web designer to ensure they understand your desired outcome.
Keep in mind that while web designers possess design skills, they may not have the same depth of expertise as a dedicated brand stylist, which could limit the creative possibilities for your brand design from a marketing standpoint.
The DIY Approach: Unleash Your Creative Potential
Are you ready to embark on a creative journey and build a brand that truly represents your business?
The DIY approach empowers you to take control of your brand design and unleash your creative potential. It's a thrilling opportunity to infuse your unique style, passion, and vision into every aspect of your brand. By choosing the DIY route, you become the master of your own brand destiny.
You have the freedom to experiment, explore, and bring your creative ideas to life.
It's a chance to let your personality shine through and create a brand that is authentically YOU. But how can you ensure that your DIY brand design stands out and captivates your target audience? That's where my blog and ebooks come in.
Get Your Brand Design Done With My Help
I've created a treasure trove of valuable resources that will guide you every step of the way, providing you with the knowledge, inspiration, and practical tips to create a visual brand that wins customers.
In my blog, you'll find a wealth of articles packed with insights, strategies, and real-world examples. Discover the secrets to choosing the perfect color palette, creating a captivating logo, and designing eye-catching visuals that leave a lasting impression. I share my expertise and experience to help you navigate the world of brand design with confidence and creativity.
But the learning doesn't stop there.
My branding ebooks are your comprehensive guides to building a visual brand that sets you apart from the competition. Dive deep into topics like typography, imagery, and brand consistency, and learn how to craft a cohesive and compelling brand identity. With step-by-step instructions, actionable advice, and beautiful visuals, my ebooks will empower you to create a brand that not only attracts customers but also builds loyalty and trust.
So, don't hold back.
Embrace the DIY approach and let your creativity soar. Visit my blog regularly and dive into my ebooks to unlock the secrets of successful brand design. Together, we'll create a visual brand that reflects your passion, captivates your audience, and sets the stage for your business's success.
Remember, your brand is an expression of your unique voice and vision.
Conclusion
Choosing whether to hire a brand stylist, rely on your web designer, or take the DIY route for your brand design is a significant decision.
Assessing your budget, desired level of expertise, and available resources is essential in making the right choice. Remember, the quality and effectiveness of your brand design can significantly impact how your business is perceived by your target audience.
Consider your unique circumstances and goals to determine the best approach that will result in a visually stunning and impactful brand design for your business.
Learn more about branding
Building a Strong Brand: The Basics of Branding 101
How To Create A Feminine Branding
E-book: The Ultimate Guide to Branding Styles: How to Choose the Right One for Your Business