When it comes to branding, color is a powerful tool that can evoke specific emotions, convey messages, and shape the perception of your brand.
Among the spectrum of colors, black holds a unique allure and sophistication. It exudes elegance, authority, and timelessness. However, when considering the color black in branding, it's essential to tread carefully. While black can be a powerful choice for some brands, it may not be suitable for everyone.
In this blog post, we will explore the factors to consider when incorporating black into your branding and why it might not be the best fit for every business.
Color Black Is Reserved For High-End Brands
Using the color black in branding can have a significant impact on how a brand is perceived.
While it may work effectively for Group 4 which is all about luxury and drama, using black in other personality groups can potentially disrupt the overall brand image and messaging. Each personality group has its own distinct characteristics and visual language. Group 4 is associated with boldness, self-assuredness, and luxury, making black a natural fit for this personality type.
However, other groups have different traits and aesthetics that may not align well with the starkness and intensity of black.
For example, branding style Group 1 is known for its playful, open, and simple design style. The use of black in this group can create a jarring contrast and undermine the desired whimsical and carefree feel. Similarly, Group 2 aims for calmness, elegance, and a high-quality image. Introducing black into their branding can disrupt the smooth and flowing visuals they strive to achieve.
The branding style of Group 3 embodies boldness, friendliness, and openness.
While black may seem compatible with the boldness aspect, its darkness can overshadow the warm and friendly nature of this group's branding. Incorporating black into the branding of Group 1, Group 2, or Group 3 can disrupt the intended visual harmony and coherence. It may create a visual imbalance and dilute the overall message the brand is trying to convey.
It's crucial to understand the specific traits and characteristics of each personality group and align the color choices accordingly.
By selecting colors that resonate with the desired personality group, brands can create a cohesive and compelling visual identity that effectively communicates their message to the target audience. Remember, color plays a vital role in branding, and choosing the right color palette is essential for creating a consistent and impactful brand image.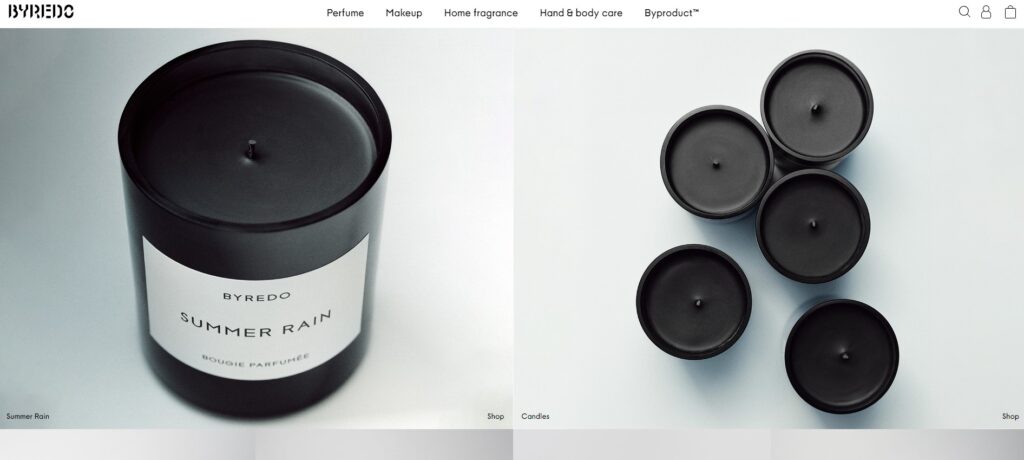 Who Can Benefit From Using the Color Black in Branding?
In the realm of branding, colors play a significant role in shaping perceptions, evoking emotions, and conveying brand messages.
Among the myriad hues available, black stands out as a captivating and powerful choice. With its associations of elegance, sophistication, and authority, black has the potential to create a visually impactful and memorable brand identity.
Luxury and High-End Brands:
Black is synonymous with luxury and exclusivity. It embodies sophistication, elegance, and timeless appeal. Luxury beauty brands, high-end fashion labels, premium automotive manufacturers, and upscale jewelry designers can all benefit from incorporating black into their branding. It lends an aura of opulence, evoking a sense of prestige and status that resonates with affluent consumers.
Minimalist and Modern Brands:
For brands seeking a sleek and refined aesthetic, black is an ideal choice. Minimalist and modern brands across various industries, such as technology, interior design, and lifestyle products, can utilize black to create a sense of simplicity, sophistication, and contemporary appeal. The clean lines and the stark contrast of black provide a visually striking backdrop for minimalist designs.
Edgy and Alternative Brands:
Black has long been associated with rebellion, individuality, and mystery. Brands catering to alternative subcultures, such as alternative fashion, alternative music, or unconventional beauty products, can utilize black to convey a sense of edginess and uniqueness. It allows these brands to break away from traditional norms and establish a distinct identity that resonates with their target audience.
Professional Services:
Black's association with authority and professionalism makes it a fitting choice for businesses operating in the professional services sector. Law firms, financial institutions, consulting agencies, and corporate brands can incorporate black into their branding to convey trust, reliability, and expertise. The color black can be used in logos, stationery, and marketing materials to establish a strong and credible presence.
Contemporary and Artistic Brands:
Artistic and creative brands, including art galleries, design studios, and contemporary furniture manufacturers, can benefit from the use of black in their branding. Black provides a versatile and captivating canvas for showcasing artistic creations. It exudes a sense of drama and intensity, creating a visually engaging environment that complements the artistic nature of these brands.
Wellness and Self-Care Brands:
In the wellness and self-care industry, black can be utilized to create a sense of serenity, balance, and sophistication. Premium skincare brands, high-end spas, and wellness retreats can employ black in their branding to convey a feeling of relaxation, indulgence, and rejuvenation. It adds a touch of luxury to the overall experience and reinforces the idea of self-care as a priority.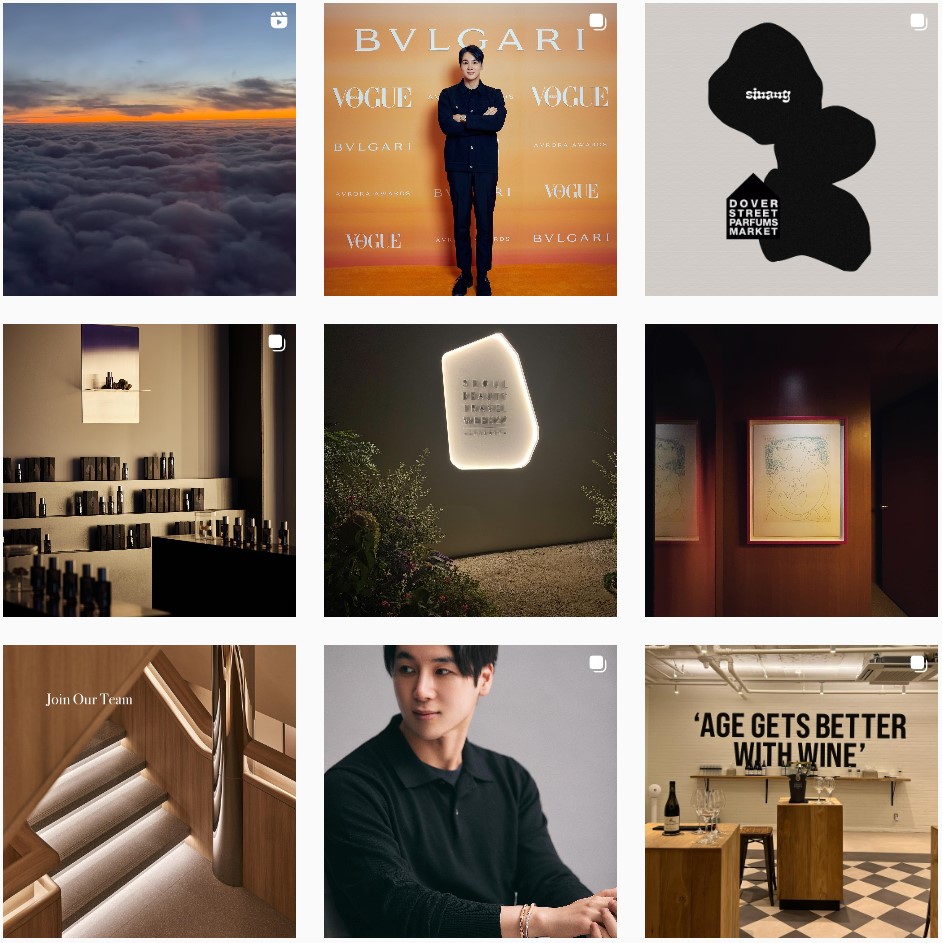 Alternatives For Coal Black
The use of black color in branding depends on the specific brand personality, target audience, and industry.
It's important to consider alternative colors that can effectively convey the desired brand attributes for brands that do not align with high-end positioning. Instead of black, these brands can consider the following color options based on their brand keywords:
Self-Assured, Confident: Shades of blue or deep purple can evoke a sense of confidence and self-assurance, while still maintaining a sophisticated appeal.
Cutting-Edge, Innovative: Bold and vibrant colors like electric blue, lime green, or neon yellow can reflect a cutting-edge and forward-thinking brand image, capturing attention and signaling innovation.
Decisive, Disciplined: Shades of gray or navy blue can convey a sense of discipline, professionalism, and decisiveness, creating a balanced and authoritative brand identity.
Down to Earth, Realistic: Earthy tones such as warm browns, soft greens, or muted oranges can create a grounded and approachable brand image that resonates with authenticity and realism.
Specialist, Expert: Deep shades of green or gold can represent expertise and specialization, symbolizing growth, abundance, and knowledge in specific fields.
Strong, Goal-Minded: Intense shades of red or deep burgundy can embody strength, determination, and a goal-oriented mindset, reflecting a brand's unwavering commitment to success.
Visionary, Outstanding: Vibrant shades of purple or magenta can convey a sense of creativity, uniqueness, and visionary thinking, helping brands stand out from the competition.
Cohesive, Precise: A harmonious blend of neutral colors, such as shades of beige or light gray, can communicate a sense of precision, cohesion, and attention to detail.
Trustworthy, Objective: Calming shades of blue or soft green can create a sense of trustworthiness, reliability, and objectivity, instilling confidence in the brand's integrity.
Simple, Minimalist: Light pastel shades or clean whites can evoke a sense of simplicity, minimalism, and elegance, reflecting a brand's commitment to clean aesthetics and refined design.
By selecting alternative colors based on their brand keywords, businesses can create a visual identity that aligns with their desired brand attributes, resonates with their target audience, and effectively communicates their brand message.
Remember, color is just one aspect of branding, and it should be considered in conjunction with other elements such as typography, imagery, and overall brand positioning.
Conclusion
The color black holds immense potential in brand design across various industries.
From luxury brands to minimalist aesthetics, edgy and alternative markets to professional services, contemporary artistic ventures to wellness and self-care businesses, black can be a powerful tool in creating a visually compelling and impactful brand identity. By understanding the associations and emotional responses linked to black, businesses can strategically incorporate this color into their branding to captivate their target audience, evoke desired emotions, and stand out in a competitive marketplace.
Embrace the power of black and let it elevate your brand to new heights.
Learn More About Colors In Brand Design
Branding ebook: The Ultimate Guide to Branding Styles
Colorful Brands – How To Create One
Green Color Psychology In Business & Design
Color Psychology in Branding & Logo Design