A luxury beauty brand represents more than just products—it reflects an ideology of exclusivity, lavishness, and absolute quality.
It's the embodiment of sophistication and strength, a testament to meticulous craftsmanship, and a symbol of opulence. When designed correctly, a high-end beauty brand can mesmerize consumers, sparking the desire for exquisite beauty products that personify the pinnacle of personal care and style.
This article will guide you through the process of developing a luxury beauty brand that embodies the personality of what we'll refer to as a "luxury beauty business." Let's delve into the specifics.
Types Of High-End Beauty-Related Businesses
The luxury beauty industry encompasses a wide array of businesses, each focused on delivering premium products or services to meet diverse customer needs.
Here are some distinct types:
Luxury Cosmetics Brands: These companies produce high-end makeup and cosmetic tools, such as foundation, eye shadow, lipstick, and brushes. Their products often feature advanced formulations, superior-quality ingredients, and sophisticated packaging.
Premium Skincare Companies: These businesses specialize in producing upscale skincare products like moisturizers, serums, cleansers, face masks, and anti-aging solutions. They often incorporate cutting-edge skincare technology and top-tier ingredients in their formulations.
High-end Haircare Brands: These brands cater to the premium segment with luxury shampoos, conditioners, hair masks, colorants, and styling products. They focus on hair health, shine, and manageability while ensuring an indulgent user experience.
Luxury Fragrance Houses: These are companies that create exquisite perfumes, colognes, body mists, and other fragrant products. Their creations often involve master perfumers and unique scent compositions.
Premium Nail Care Brands: These brands offer luxurious nail care products, such as high-quality nail polishes, nail care tools, and nail art accessories, often with long-lasting formulas and a wide range of colors.
Luxury Spa and Wellness Centers: These businesses offer high-end services like massages, facials, body treatments, and holistic therapies in an opulent and relaxing environment.
Beauty Tech Companies: These innovative companies merge beauty and technology, offering apps, smart beauty devices, or online platforms that provide personalized beauty advice, product reviews, or virtual try-on experiences.
Luxury Beauty Retailers: These are either online or physical stores that stock and sell a variety of high-end beauty products from multiple premium brands.
Luxury Beauty Service Providers: These include upscale beauty salons, hair salons, nail studios, and aesthetic clinics offering professional services in a luxurious setting.
Beauty Education Institutions: These entities offer high-quality education and training in beauty-related skills, such as makeup artistry, esthetics, or cosmetology, often partnering with luxury beauty brands for student kits and product training.
Luxury Beauty Brand: An Overview of Ideal Customer Profiles
When establishing a high-end, luxury beauty brand, understanding your ideal customer is paramount.
The following overview explores three distinct customer profiles that align well with luxury beauty brands: the High-Powered Executive, the Luxe Life Lover, and the Glamour Guru.
1. The High-Powered Executive
The High-Powered Executive is a driven and passionate individual, using their desire to create and innovate as a force for substantial impact.
Money, for The High-Powered Executive, is a gauge of accomplishment and achievement. Despite being formidable entrepreneurs, their commitment to their work can overshadow personal relationships and self-care. While The High-Powered Executive can handle complex projects and maintain high standards, they may become overwhelmed by workload and struggle to bring everything together.
This customer profile's natural leadership and innovation capabilities make them an ideal match for a luxury beauty brand that epitomizes ambition, excellence, and grace.
Ideal Customer Profile
Demographics: The High-Powered Executive is between the ages of 30-50, holds a high-ranking corporate position, or runs their own successful business. They reside in urban or affluent suburban areas and have a high disposable income.
Fears: This customer profile fears aging, loss of status, and not keeping up with their fast-paced lifestyle. They are concerned about maintaining their polished, professional appearance and worry about the potential negative effects of stress on their skin and overall beauty.
Dreams: They dream of continuing to climb the ladder of success, looking good while doing so, and enjoying the finer things in life. They yearn for a healthy work-life balance and look forward to indulging in self-care during their downtime.
Goals: Their goals include maintaining their youthful appearance, investing in high-quality beauty products that align with their status, and finding quick yet effective beauty treatments that fit their busy schedules.
2. The Luxe Life Lover
The Luxe Life Lover enjoys life through spending, often indulging themselves and loved ones.
Pleasure, ease, and gratification motivate their purchasing decisions. This customer profile can sometimes struggle with entrepreneurial endeavors, often feeling frustrated when seeing others progress faster or feeling out of place in a hustle-driven world. Despite their inclination towards seeking immediate pleasure, The Luxe Life Lover's love for comfort can become their greatest asset, allowing them to appreciate automation, delegation, and the creation of passive income.
They make perfect customers for a luxury beauty brand that emphasizes self-indulgence and rewards.
Ideal Customer Profile
Demographics: The Luxe Life Lover is between the ages of 25-45, has a high-paying job in creative or influencer roles, and comes from an affluent background. They typically live in trendy, upscale urban neighborhoods.
Fears: This customer profile fears not being perceived as stylish or trendy. They are concerned about their skin and beauty routine not reflecting their luxurious lifestyle. They worry about not being in the know about the latest beauty trends and products.
Dreams: The Luxe Life Lover dreams of a life of leisure and luxury. They aspire to be recognized as a trendsetter, an influencer in their circle, and to only use the most luxurious beauty products available.
Goals: Their goals include maintaining a flawless and up-to-date beauty regimen, always being at the forefront of new beauty trends, and constantly enhancing their status through the beauty products they use.
3. The Glamour Guru
The Glamour Guru possesses a charismatic personality, attracting top-tier experiences and individuals.
Their appreciation for the opportunities money provides is evident, though they may overcompensate for underlying self-esteem issues through high-profile spending. This customer profile may feel frustrated when observing lower-quality businesses succeeding financially. However, with their charm and appeal, The Glamour Guru can shine brightly in their entrepreneurial endeavors, achieving financial stability, and affording their dream lifestyle.
A luxury beauty brand aligns well with this customer's pursuit of status, image, and recognition.
Ideal Customer Profile
Demographics: The Glamour Guru is between the ages of 20-35, possibly a model, actress, or influencer, and is financially comfortable. They usually live in vibrant, cosmopolitan cities.
Fears: This customer fears not being in the spotlight or becoming irrelevant. They worry about their looks fading, or not being considered beautiful or glamorous. They are concerned about their beauty products not living up to their high standards.
Dreams: The Glamour Guru dreams of being admired and desired. They aspire to always be in the limelight and maintain their status as a beauty icon.
Goals: Their goals include investing in high-end beauty products that enhance their natural beauty, always looking camera-ready, and being an influential voice in the world of beauty and fashion.
The Power of Understanding Your Customer: Branding Success in the Luxury Beauty Business
Understanding your ideal customers when branding your luxury beauty business has numerous benefits. Here are some of the reasons why you should know your customers well:
Tailored Marketing and Advertising: When you understand your ideal customer, you can create marketing and advertising campaigns that speak directly to their needs, desires, fears, and dreams. This makes your messaging more powerful and resonant and increases the likelihood of converting prospects into customers.
Product Development: Knowing your customer's preferences and needs can guide your product development process. It ensures you create products that your target market will value and appreciate, increasing the likelihood of repeat business.
Brand Positioning: Understanding your ideal customer helps you position your brand in a way that appeals to them. This includes everything from the language you use to the way you package your products, to the platforms you choose for advertising.
Customer Experience: When you know your customers well, you can create a tailored customer experience that exceeds their expectations. This can include personalized recommendations, exclusive offers, and superior customer service.
Competitive Advantage: Understanding your customer better than your competition gives you a significant advantage. It enables you to anticipate their needs and desires and deliver solutions that your competition can't match.
Customer Retention: When you know what your customers value and you deliver it consistently, they're more likely to remain loyal to your brand. This not only increases the lifetime value of each customer but also reduces the cost of customer acquisition.
In essence, knowing your ideal customers in-depth is crucial to the success of your luxury beauty business.
It allows you to make informed decisions, create effective marketing strategies, and develop products and services that truly resonate with your target market. The more you understand your customers, the better positioned you'll be to meet their needs and exceed their expectations.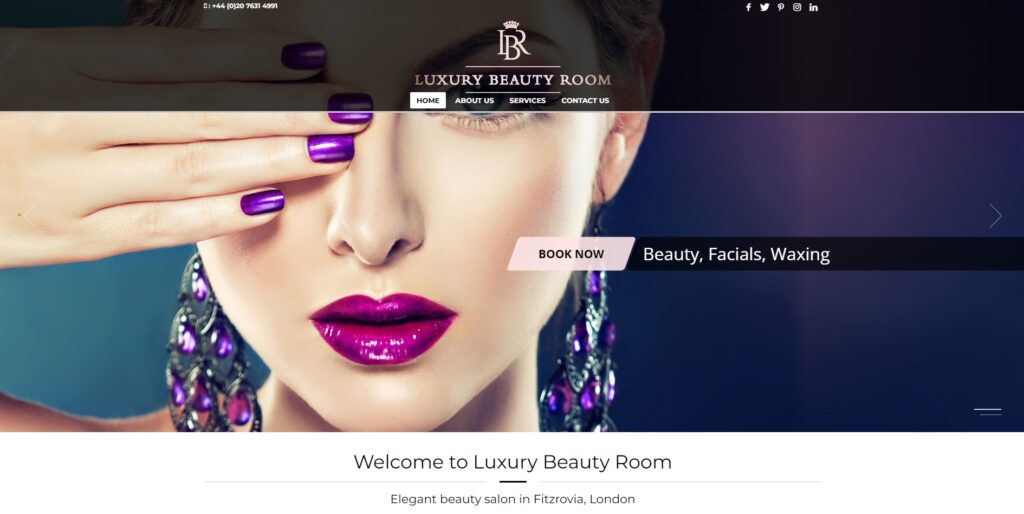 An Unmistakable Aura of Winter
A luxury beauty business harnesses the stark allure of winter.
Think of the rich contrast between the smooth, snowy landscape and the vivid colors of winter clothes, holiday decorations, or the mesmerizing Northern Lights. The color palette of your high-end beauty brand should incorporate distinct, cool, clear, and pristine tones, much like the characteristics of winter.
A Bold and Assertive Marketing Approach
Marketing a luxury beauty business demands a distinctive approach that mirrors the uniqueness of the brand.
The style of marketing adopted is pivotal to the success of the business, and within the realm of luxury beauty, there is no room for subtlety or understatement. Instead, boldness, assertiveness, and confidence take center stage. An audacious marketing style is utilized, ensuring the brand's presence is felt compellingly across all platforms.
Whether the choice is to embrace an ultra-minimalistic aesthetic or venture into lavish extravagance, the key is to remain unambiguous and authoritative.
This assertive strategy is integral to the luxury beauty brand's persona, reflecting an uncompromising commitment to quality and the premium nature of its offerings.
Moreover, while luxury beauty businesses typically target adults, a clever marketing strategy can also indirectly reach a wider demographic. For instance, the allure of the brand's assertiveness and its promise of exclusivity could appeal to affluent parents seeking top-tier beauty products for their children. The brand's assertiveness thus resonates with customers' desire for the best, expanding its influence beyond the immediate target demographic.
It's crucial to remember that in the sphere of luxury beauty branding, every decision made, from aesthetics to product packaging, has to be a deliberate statement of intent.
The use of bold and assertive marketing not only helps establish a strong brand identity but also allows the business to carve out its unique space in a highly competitive industry. The goal is to create a brand so powerful in its presentation that it becomes unforgettable, etching its presence in the consumer's mind with its bold and assertive stance.
Branding a Luxury Beauty Business
Your brand should radiate a sense of exclusivity and status.
This can be achieved by presenting products as indulgent, opulent, and extravagant. However, remember that if not executed carefully, the branding may come across as ostentatious or disconnected. It may also be a challenge to distinguish your brand from competitors who adopt a similar luxurious branding style.
Your branding should incorporate powerful, bold, dramatic, and geometric elements, with a significant emphasis on clean lines.
The design should leave a bold and strong impression, presenting intense colors and layouts powerfully. The typography can vary from sharp, minimalist styles to overflowing calligraphy, but it should always remain instinctive and relatively inflexible.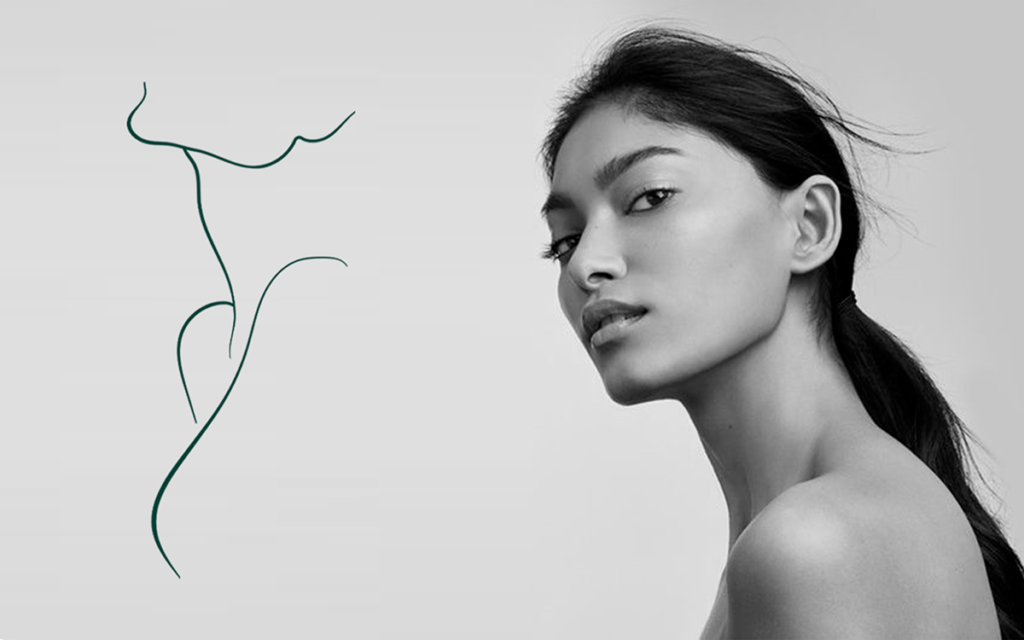 The Ideal Color Palette for a Luxury Beauty Branding
Color is a key player in a brand's visual identity, it communicates emotions and sets the tone for a brand.
For a luxury beauty business, the use of pure, vibrant hues can impart a sense of intensity, luxury, and exclusivity. Think of a palette that sparks excitement and stands out, yet remains elegant. This can be achieved with colors that have not been muted with white, gray, or black. Instead, they are radiant and intense, captivating the observer's eye.
Imagine the vivaciousness of magenta, the boldness of shocking pink, or the exotic charm of Persian orange.
Consider the freshness of pistachio, the electrifying effect of lemon yellow, and the cool tranquility of cyan. There's also the regality of royal blue, the icy allure of ice blue, the mystery of midnight blue, the depth of indigo, and the majestic vibe of royal purple. These colors, with their undeniable intensity, can create a memorable and impactful brand presence.
To balance these dramatic hues, use neutrals that are equally striking but not overwhelming.
Opt for the stark simplicity of black or white, the deep intensity of charcoal, and the futuristic elegance of silver-gray. These supporting neutrals provide a solid foundation that accentuates the brilliance of the chosen color palette, steering clear from subdued and less impactful tones such as beige or cream.
Overall, this color strategy produces an image that mirrors the brand's luxurious, high-end appeal, creating an irresistible aesthetic that sets your beauty business apart.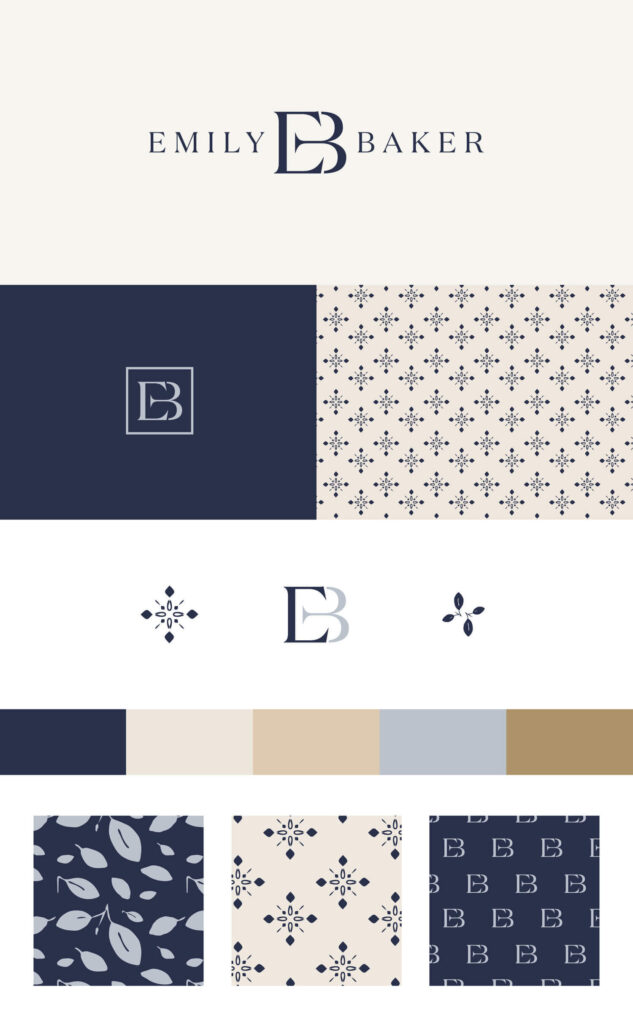 Choosing the Perfect Typography
Selecting the right typography is a vital step in creating an effective brand image for a luxury beauty brand.
The fonts you choose can significantly influence how your brand is perceived. Whether your brand embodies a modern, minimalist aesthetic or leans more toward classical elegance, the key is to maintain a sense of instinctive certainty and inflexibility in your choice of typography.
Consider sharp, minimalist fonts for a sleek and contemporary brand image.
These types of fonts, with their clean lines and straightforward design, convey a sense of modern sophistication and boldness. They align perfectly with a luxury beauty business that seeks to project a strong, assertive brand personality.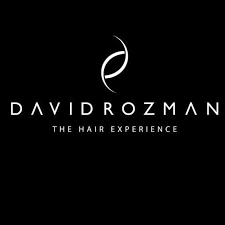 On the other hand, flowing calligraphy can provide a touch of artistic grace and opulence to your brand.
The intricate strokes and curves of these fonts can evoke a sense of elegance and refinement, ideal for luxury beauty brands seeking to communicate an air of traditional luxury and sophistication. However, the key to successfully implementing either style lies in its consistent application.
The chosen fonts should remain relatively inflexible across different aspects of the brand, including packaging, advertising, online platforms, and even internal communications.
This consistency reinforces brand recognition and creates a unified visual identity. In essence, whether you opt for the sharp lines of minimalist typography or the elegant curves of calligraphy, the aim is to embody the luxury, high-end feel of your brand. It should intuitively reflect your brand's personality, creating an immediate and lasting impression on your audience.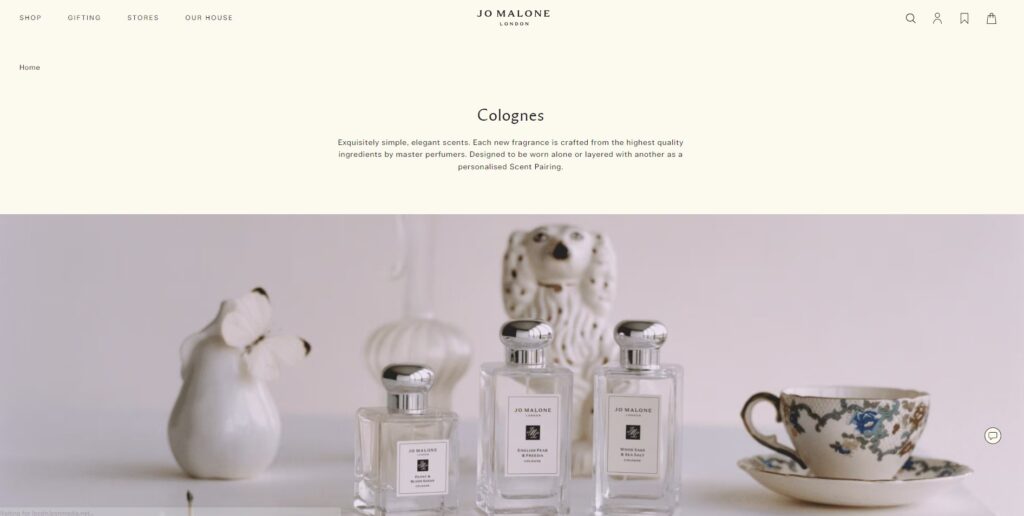 The Shapes in Luxury Branding
In the realm of luxury beauty branding, the use of shapes plays a crucial role in conveying the personality and values of the brand.
High-end branding, in particular, is recognized for its bold and assertive use of shapes, making a statement through confident and defined forms.
Geometric shapes and patterns are the keystones of luxury branding. They embody a sense of order, precision, and modernity, mirroring the values that high-end consumers often seek. Circles, squares, triangles, and other geometric forms offer a clear and concise visual language that communicates professionalism and precision. Their defined edges and balanced proportions reflect a brand's commitment to perfection and high standards.
Sharp corners and angular designs are another hallmarks of beauty brandings' visual identity.
These shapes project strength, dynamism, and a touch of edginess, creating a strong visual impact. They are reminiscent of a diamond's facets, each angle adding to the gem's overall brilliance – a fitting symbol for a luxury beauty brand. Arrows and other directional shapes might also be utilized to signify forward-thinking, innovation, and the brand's path towards reaching new heights.
The meticulous attention to detail is another defining characteristic of this branding style.
Details are not an afterthought; they are key elements that add depth and intricacy to the design. These can range from intricate patterns that demand a second look to oversized elements that command attention at first glance. In high-end branding, the drama is welcome, and extremes are embraced, resulting in a branding style that is unforgettable and leaves a lasting impression.
Just like the luxury beauty products they represent, these shapes and designs are crafted with care, precision, and a commitment to excellence.
Visual Storytelling: Captivating Brand Photography
Brand photography plays a pivotal role in creating a compelling narrative for your high-end beauty business.
It not only enhances your brand's visual appeal but also offers an invaluable opportunity to connect with your audience on a deeper, more personal level. In the world of luxury beauty, the aim is to create aspirational imagery that exudes elegance, sophistication, and exclusivity. Your photographs should reflect the premium quality of your products, with meticulous attention to detail, sharp contrasts, and an abundance of rich, vibrant colors.
Styling is a key element in luxury brand photography.
Props should be carefully chosen to enhance the products without overwhelming them. They should align with the brand's aesthetic and reinforce its luxurious appeal. Metals like gold and silver, marble, and rich fabrics can add a touch of opulence to your images.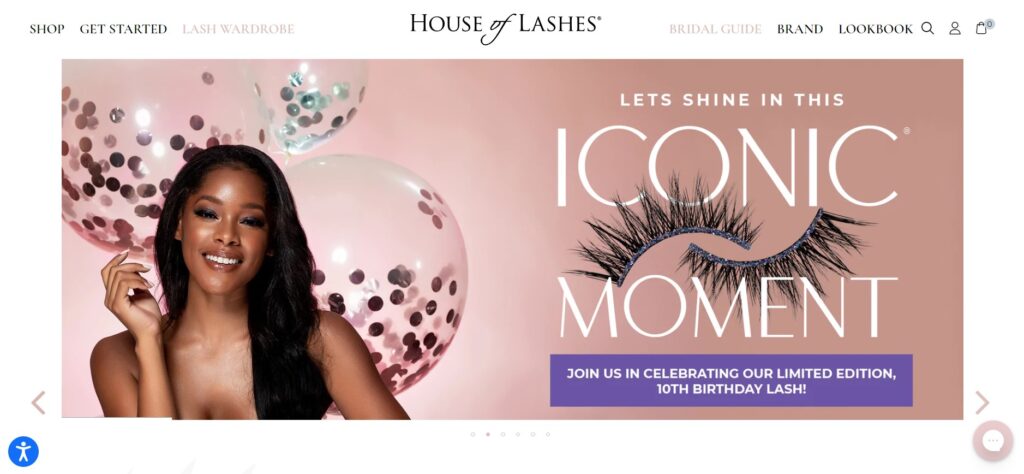 Lighting is another crucial aspect.
To capture the luxury essence, opt for professional lighting setups that create dramatic highlights and shadows, emphasizing the products' textures and features. The choice of backdrop should not be overlooked. Opt for clean, uncluttered backgrounds that allow your products to shine. Neutral tones can create a classy, timeless look, while a bold, vibrant backdrop can make a strong statement.
When planning your brand photography, remember to keep your target customers—the High-Powered Executive, the Luxe Life Lover, and the Glamour Guru—in mind. Each image should be designed to appeal to their desires and aspirations, encapsulating the luxurious experience your beauty brand promises to offer.
Furthermore, consistency is key.
Ensure that your images maintain a cohesive look and feel across all platforms, reinforcing your brand identity and making it instantly recognizable. Whether it's on your website, social media, or in print, your brand photography should tell a consistent, captivating story of luxury and high-end quality.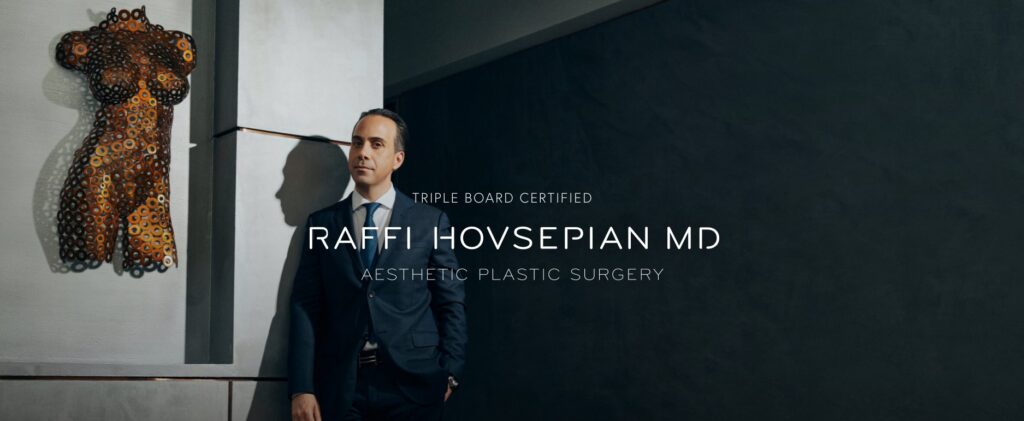 Merging Brand Personalities
While this guide focuses on a single luxury beauty business personality, it's important to note that you can merge different brand personalities to add depth and uniqueness to your beauty brand.
Nevertheless, it's advisable not to combine more than two personalities unless you are a highly skilled designer. Here are some examples of how different brand personalities can be merged:
Playful + Sophisticated: Combining the carefree essence of a playful brand with the sophistication of a high-end brand can attract consumers who value a blend of fun and refinement.
Modest + Natural: Fusing the elegance of a modest brand with the authenticity of a natural brand can appeal to those who appreciate an elegant yet sustainable approach to beauty.
Earthy + Assertive: Blending the warmth of an earthy brand with the boldness of an assertive brand can appeal to those who value approachable yet dynamic products.
Energetic + Luxury: Combining the energy of a lively brand with the power of a luxury brand can attract consumers who are looking for exciting and lavish beauty experiences.
While the focus of this guide is crafting a luxury beauty brand, remember that the personality of your brand should resonate with your target audience.
Don't hesitate to experiment with various combinations to discover a brand image that truly encapsulates your beauty business's essence and value proposition. Remember, your brand is more than just your products—it's the complete experience and perception you create for your customers. With the right approach, your luxury beauty brand can become a beacon of sophistication, strength, and superior quality in the beauty industry.
Conclusion
In conclusion, creating a brand for a high-end beauty business requires a thorough understanding of the core principles that govern luxury branding.
From defining your ideal customers, to honing your brand's personality that exudes confidence and opulence, every step forms an integral part of this intricate process. Luxury beauty branding is an art and a science, requiring a delicate balance of aesthetics, psychology, and strategy. As you embark on this journey, remember that your brand is not just a logo or a color palette – it is a reflection of your identity, your values, and the unique experiences you wish to offer your clientele.
With careful planning and execution, you can craft a brand that truly embodies the essence of luxury, setting your beauty business apart in this competitive industry.