Read this too: Applying The 12 Brand Archetypes in Visual Branding
The Innocent archetype reflects the pure, youthful, and optimistic branding qualities associated with Brand Personality 1, with some aspects of Personality 3.
The Innocent seeks happiness, simplicity, and a world of endless possibilities. They appreciate the beauty of life's small moments and are attracted to brands that convey a sense of innocence, positivity, and a fresh perspective.
Sectors:
The Innocent branding archetype is well-suited for sectors that aim to evoke a sense of purity, simplicity, and nostalgia.
It appeals to customers who seek comfort, safety, and a return to simpler times. The following sectors can benefit from The Innocent branding:
1. Children's Products: The Innocent branding works exceptionally well in sectors catering to children, such as toys, clothing, and educational materials. It creates a sense of purity, innocence, and playfulness that resonates with parents and caregivers seeking wholesome and safe products for their children.
2. Natural and Organic Products: Brands focused on natural and organic products, including food, skincare, and home goods, can utilize The Innocent branding to convey a sense of purity, simplicity, and trustworthiness. It appeals to customers who value wholesome and sustainable choices.
3. Wellness and Health: The Innocent branding can be effective in the wellness and health sectors, including yoga studios, spas, and holistic healing centers. It creates an atmosphere of serenity, tranquility, and balance, emphasizing the purity and simplicity of the experience.
4. Home and Lifestyle: Brands in the home and lifestyle sectors, such as home decor, interior design, and home organization, can adopt The Innocent branding to evoke a sense of calm, harmony, and simplicity in creating a comforting and inviting living space.
5. Vintage and Retro: The Innocent branding can also be applied to sectors that embrace nostalgia, such as vintage fashion, retro-inspired products, and antique shops. It taps into a longing for simpler times and a desire to reconnect with the past.
6. Non-Profit and Social Causes: Organizations and initiatives focused on social causes, charity, and community development can utilize The Innocent branding to convey a sense of purity, empathy, and innocence. It appeals to individuals who seek to make a positive impact and contribute to a better world.
By adopting The Innocent branding archetype, businesses in these sectors can create a sense of trust, authenticity, and emotional connection with their target audience. The branding elements associated with The Innocent archetype include soft pastel colors, clean and simple designs, nostalgic imagery, and messaging that emphasizes safety, purity, and simplicity.
Brand Elements
In The Innocent branding, the following brand elements can be used to convey the desired sense of purity, simplicity, and nostalgia:
1. Colors: Choose soft, pastel colors that evoke a gentle and soothing atmosphere. Light shades of blue, pink, green, or lavender can create a sense of innocence and purity.
2. Typography: Opt for clean and simple typefaces that are easy to read and have a timeless quality. Sans-serif fonts with rounded edges or script fonts can add a touch of warmth and friendliness.
3. Logo: Create a logo that embodies simplicity and purity. Consider using a clean icon or symbol that represents your brand essence. It could be a simple illustration, a minimalistic shape, or a symbolic image that resonates with your target audience.
4. Imagery: Utilize nostalgic and vintage-inspired imagery that evokes a sense of simplicity and innocence. Use photographs or illustrations that portray wholesome scenes, natural elements, or candid moments. Soft and dreamy filters or muted tones can enhance the nostalgic feel.
5. Packaging: Design packaging that reflects the brand's innocence and simplicity. Use eco-friendly materials and consider incorporating subtle patterns or illustrations that evoke a sense of nostalgia. Keep the packaging clean, uncluttered, and visually appealing.
6. Messaging: Craft messaging that emphasizes purity, simplicity, and nostalgia. Use language that is clear, heartfelt, and genuine. Focus on conveying a sense of innocence, trust, and the joy of simpler times.
7. Website and Collateral Design: Apply a clean and minimalist design approach to your website and other collateral materials. Use ample white space, simple navigation, and clear visuals. Incorporate soft colors, gentle transitions, and intuitive user experiences that reflect the brand's innocence and simplicity.
8. Social Media Presence: Maintain a consistent brand image across social media platforms. Share content that aligns with the brand's values and evokes a sense of purity, simplicity, and nostalgia. Engage with your audience in a friendly and genuine manner.
9. Brand Voice: Develop a brand voice that is warm, friendly, and authentic. Use a tone that is gentle, reassuring, and evokes a sense of nostalgia. Communicate in a way that builds trust and resonates with your target audience.
Remember, the key is to create a cohesive and consistent brand experience that captures the essence of innocence, simplicity, and nostalgia. By incorporating these brand elements, you can establish a unique and memorable brand identity within The Innocent branding archetype.
Keywords
1. Pure
2. Simple
3. Nostalgic
4. Gentle
5. Wholesome
6. Trustworthy
7. Serene
8. Innocent
9. Clean
10. Genuine
11. Joyful
12. Calm
13. Refreshing
14. Timeless
15. Sincere
16. Soft
17. Peaceful
18. Authentic
19. Ethical
20. Tranquil
Best Matches
The Innocent type of branding aligns well with the Nurturer and Connector Sacred Money Archetypes.
1. Nurturer: The Nurturer archetype resonates with the Innocent type as it embodies qualities of care, compassion, and a desire to create a nurturing and supportive environment. Brands that prioritize well-being, sustainability, and social responsibility often align with the Nurturer archetype. They focus on providing nurturing products or services that enhance the lives of their customers.
2. Connector: The Connector archetype also aligns with the Innocent type as it emphasizes building relationships, creating community, and fostering connections. Brands that aim to bring people together, facilitate communication, and create meaningful connections often embody the Connector archetype. They prioritize collaboration, networking, and creating a sense of belonging for their customers.
These two archetypes complement The Innocent branding by emphasizing the values of care, authenticity, and human connection. They add depth and purpose to the Innocent brand image, further enhancing the emotional connection with customers and creating a sense of trust and reliability.
Examples
There are several real-life brands that embrace The Innocent type of branding. Here are a few examples:
1. Innocent Drinks: Innocent Drinks is a popular beverage company that focuses on producing healthy smoothies, juices, and other natural drinks. Their branding revolves around simplicity, purity, and a genuine commitment to using natural ingredients.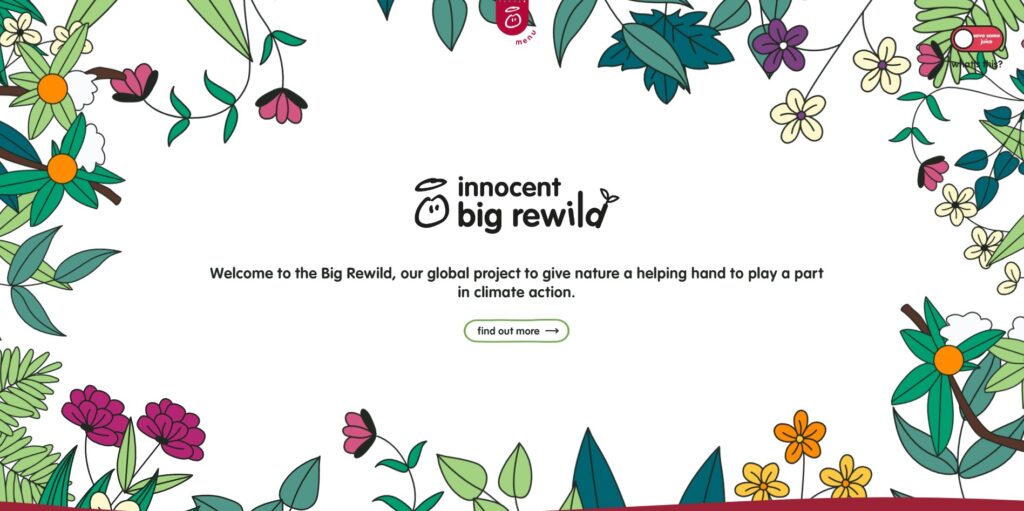 2. Dove: Dove is a personal care brand known for its focus on real beauty and body positivity. Their branding promotes self-acceptance, authenticity, and a gentle approach to personal care.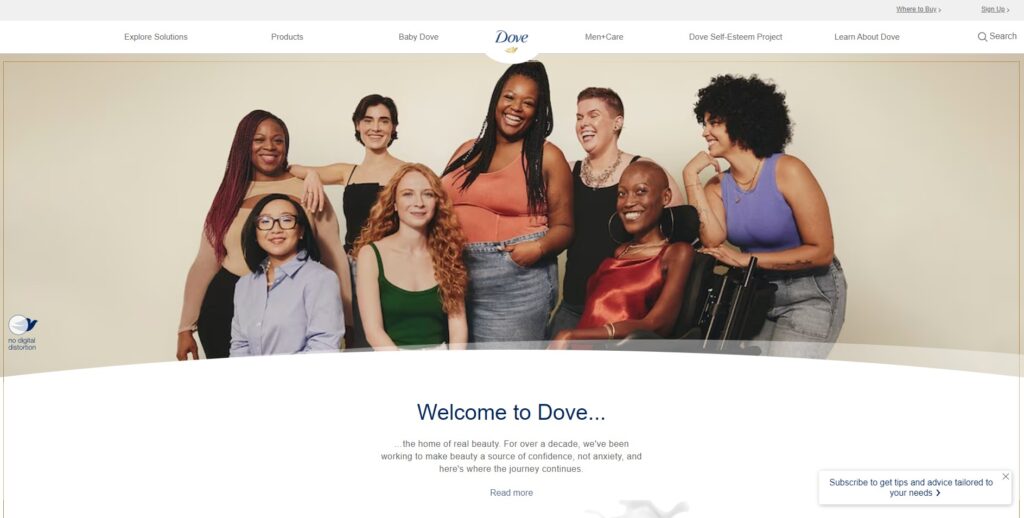 3. Burt's Bees: Burt's Bees is a natural skincare and beauty brand that emphasizes simplicity, sustainability, and the use of natural ingredients. Their branding conveys a sense of purity, authenticity, and ethical practices.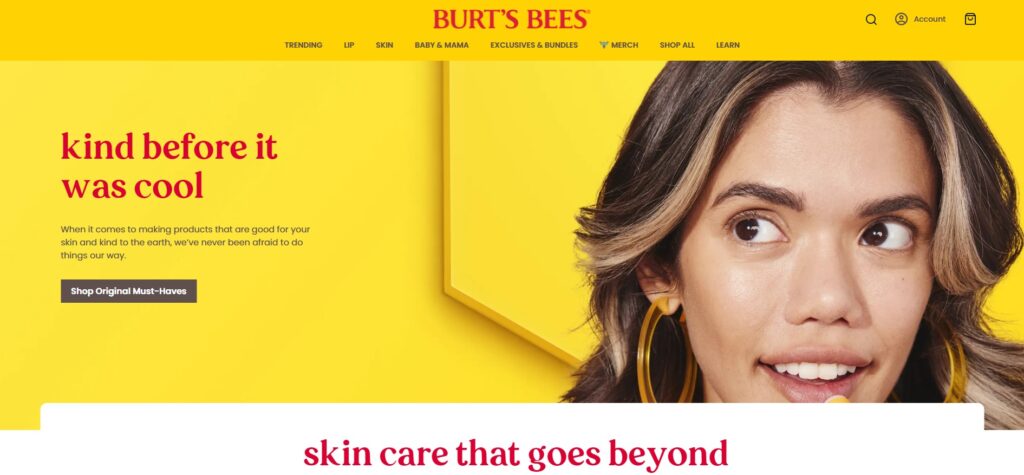 5. TOMS: TOMS is a footwear and accessories brand that follows a one-for-one business model. For every product purchased, TOMS donates a pair of shoes or provides assistance to people in need. Their branding emphasizes social responsibility, kindness, and making a positive impact on the world.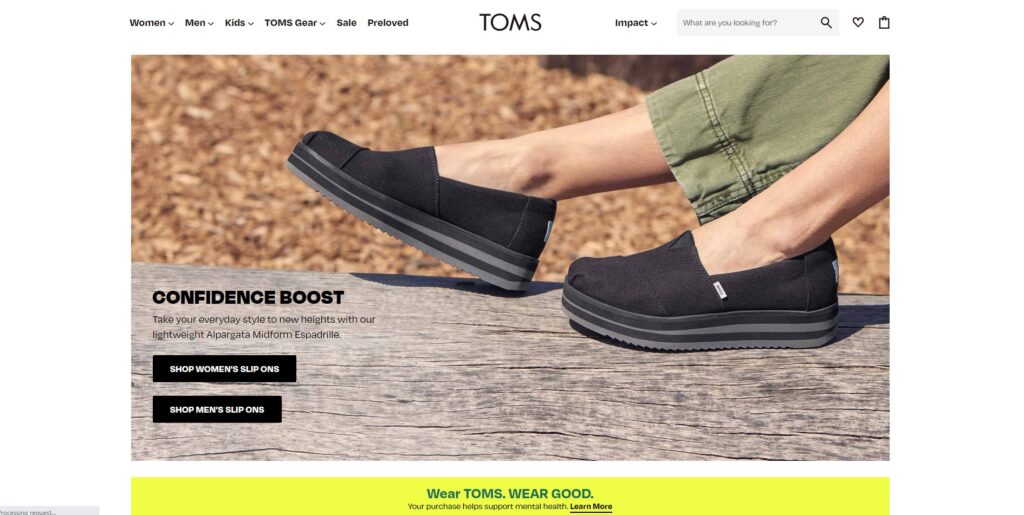 These brands utilize The Innocent type of branding to establish a sense of trust, authenticity, and simplicity in their messaging and visual identity.
Read more about brand and design here:
Learn all about all four color psychology personalities: