When it comes to building a successful brand, it's essential to understand the anatomy of a brand. A brand is more than just a logo or a name; it's a combination of key elements that work together to create a unique and memorable identity.
In this article, we'll explore what brand anatomy is and take a closer look at its key elements, including brand identity, brand personality, brand positioning, and brand messaging. By understanding these essential components, you can build a strong and cohesive brand that resonates with your audience and stands out in a crowded marketplace.
Anatomy of a brand
The anatomy of a brand consists of three key components: positioning, values, and personality. These elements work together to define the brand's identity and help it stand out in a crowded marketplace.
1. Positioning
The positioning of a brand refers to how it is perceived in the minds of its target audience relative to its competitors. It involves identifying the unique value proposition of the brand and communicating it in a way that resonates with the target audience. This may involve identifying the brand's key benefits, target audience, and competitive advantages, and using these insights to craft a compelling brand message.
A brand positioning statement is a brief statement that describes how a brand differentiates itself from its competitors and communicates its unique value proposition to its target audience. It typically includes the following elements:
Target audience: Who the brand is trying to reach and appeal to.
Category: The category or market in which the brand competes.
Unique selling proposition (USP): The unique benefit or value that the brand offers to its target audience.
Reason to believe (RTB): The evidence or proof that supports the brand's USP and distinguishes it from its competitors.
Here's an example of a brand positioning statement:
For busy, health-conscious professionals who want to stay hydrated and energized throughout the day, Gatorade is the sports drink that delivers superior hydration, replenishing electrolytes and carbohydrates to help you perform at your best. With over 50 years of scientific research and endorsements from top athletes, Gatorade is the proven choice for athletes and active individuals seeking peak performance.
2. Values
The values of a brand refer to the underlying principles and beliefs that guide its actions and decision-making. These values may include a commitment to quality, innovation, sustainability, or social responsibility, among others.
By identifying and communicating its values, a brand can build trust and loyalty among its customers, and establish a distinct identity that sets it apart from competitors. These values are the foundation of a brand's identity and help to shape its relationship with its customers, employees, and other stakeholders.
Some common examples of brand values include:
Integrity: A commitment to honesty, transparency, and ethical behavior in all aspects of the brand's operations.
Quality: A focus on delivering products or services that are of the highest quality, and that consistently meet or exceed customer expectations.
Innovation: A commitment to continuous improvement and a willingness to embrace new ideas, technologies, and approaches.
Sustainability: A dedication to minimizing the brand's impact on the environment, and to promoting social responsibility and ethical practices throughout the supply chain.
Customer focus: A commitment to putting the needs and desires of customers at the center of everything the brand does, and to creating a positive and memorable customer experience.
Diversity and inclusion: A commitment to creating a culture of diversity and inclusivity, and to promoting equality and respect for all individuals.
Other brand values may include teamwork, collaboration, creativity, passion, and accountability, among others. The specific values that a brand chooses to prioritize will depend on its unique identity, mission, and goals, as well as the expectations and values of its target audience.
3. Personality
Brand personality refers to the set of human characteristics, traits, and emotions that are associated with a brand. Just like individuals, brands can have a distinct personality that helps to shape how they are perceived by their audience and how they interact with their customers.
This may involve identifying the brand's tone of voice, visual style, and overall aesthetic, as well as the emotions it aims to evoke in its customers. By developing a strong brand personality, a brand can establish a deeper emotional connection with its customers, and create a sense of loyalty that goes beyond mere functionality or price.
Some common examples of brand personalities include:
Excitement
Brands with an excitement personality are lively, adventurous, and always looking for new experiences.
Group 1- Brand Design 1: How To Brand a Youthful, Open, and Happy Business– Coca-Cola, Red Bull, and LEGO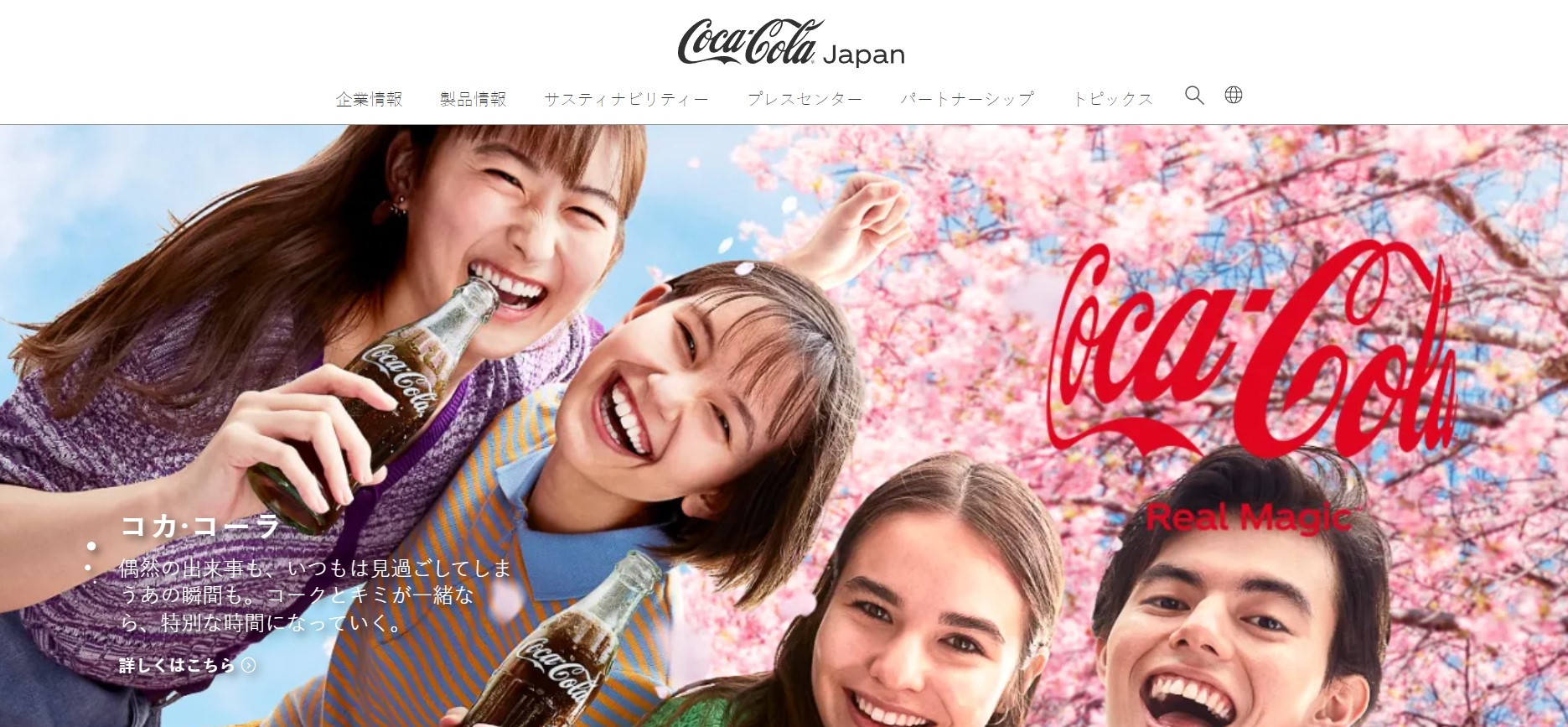 Elegance
Brands with elegance are efficient, trustworthy, and understated.
Group 2- Brand Design 2: How To Brand an Elegant, Feminine Business– Whamisa, Aesop, and Sabe Masson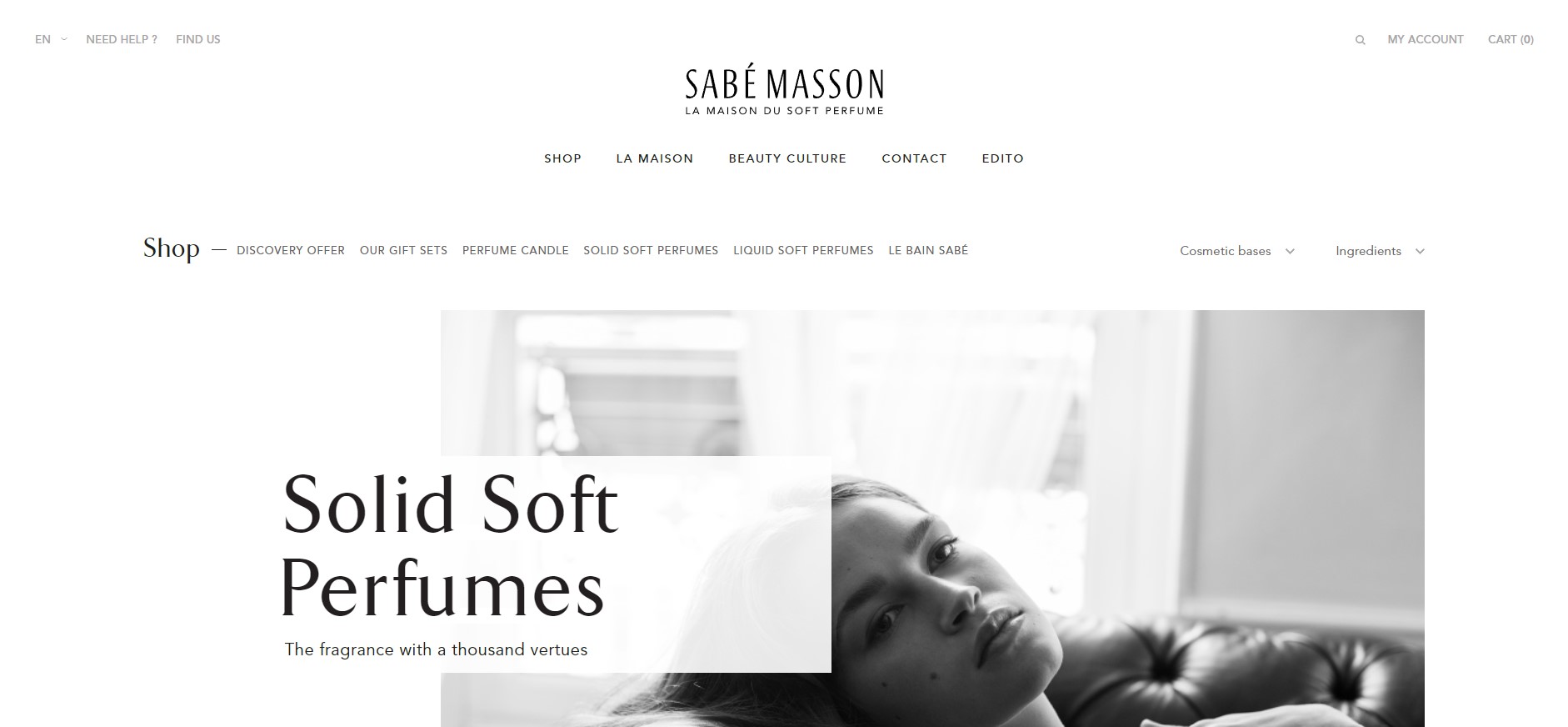 Ruggedness
Brands with a rugged personality are tough, outdoorsy, and rugged.
Group 3- Brand Design 3: How To Style an Earthy, Community-Focused Business– The Body Shop, Jeep, Timberland, and Patagonia.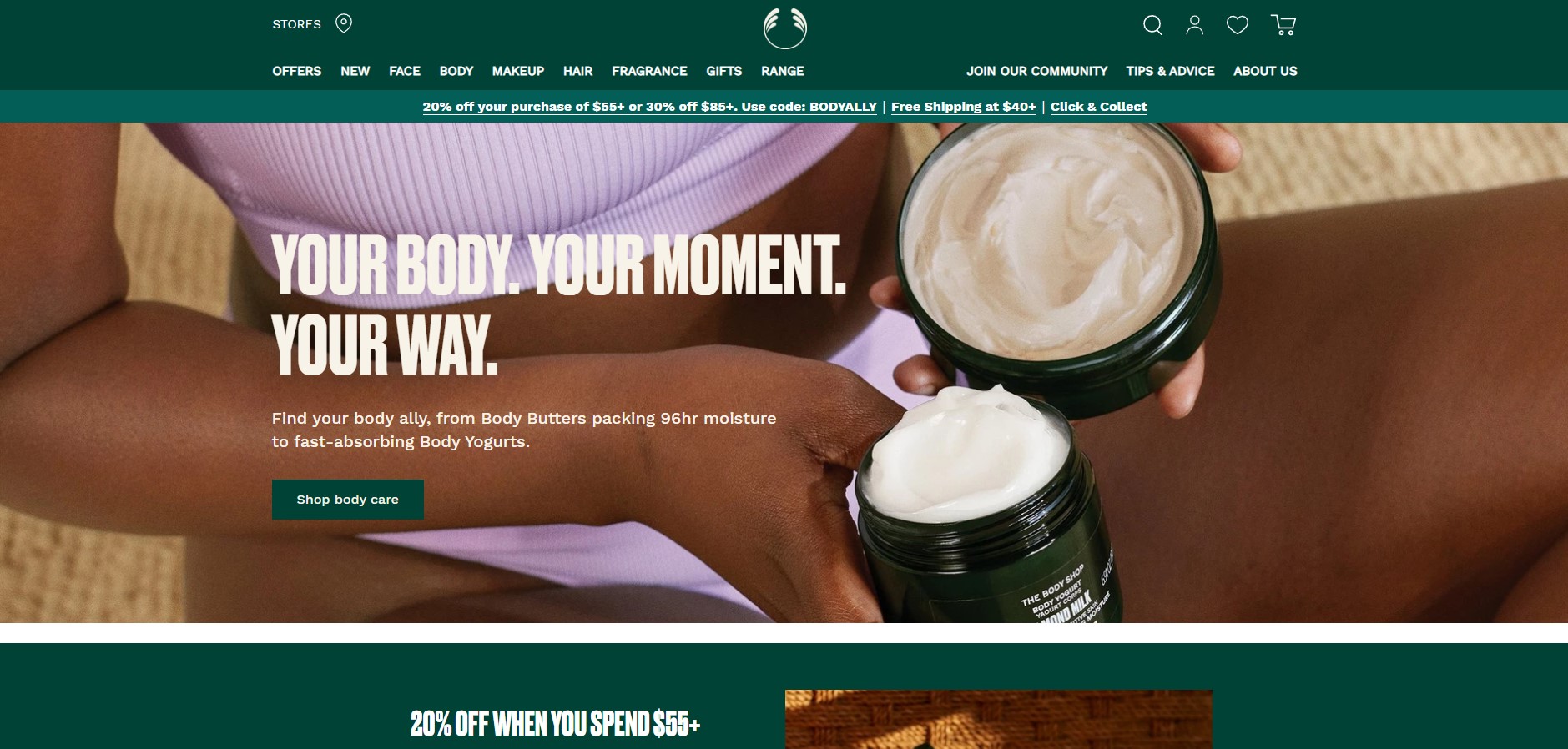 Sophistication
Brands with a sophisticated personality are elegant, refined, and luxurious.
Group 4- Brand Design 4: How To Brand a High-End, Luxury Business- Chanel, Rolex, and Mercedes-Benz.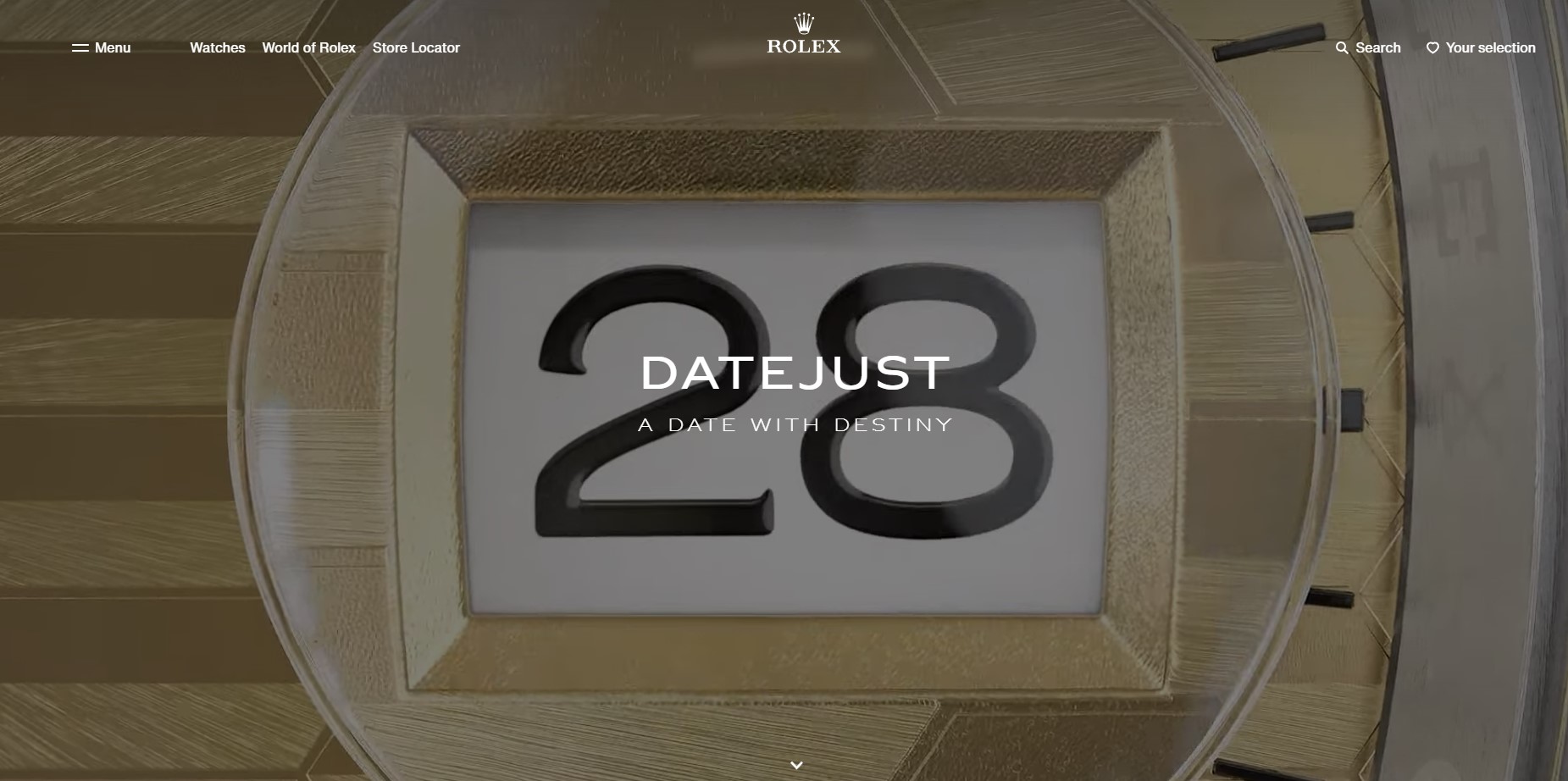 Other brand personalities may include friendliness, humor, intelligence, creativity, and many others. The key is to develop a personality that aligns with the brand's identity, values, and target audience, and that helps to differentiate it from its competitors. A strong brand personality can help to build a deeper emotional connection with customers, increase brand loyalty, and drive long-term success.
In summary, the anatomy of a brand involves developing a clear positioning that communicates its unique value proposition, identifying and communicating its core values, and developing a distinct personality that resonates with its target audience. By focusing on these three key elements, brands can establish a strong identity that sets them apart in a competitive marketplace, and build lasting relationships with their customers.
What is visual brand anatomy?
Brand Anatomy is a study of how a brand is put together. It encompasses colors and fonts used in the logo to the overall tone and messaging of the company. In short, it's the science of creating a cohesive and effective branding strategy.
When you think of a brand, what comes to mind? A logo? A color scheme? A slogan? These are all important brand elements, but they only scratch the surface. To understand a brand, you need to look closely at its anatomy.
The "face" of a brand is its logo. This is the most basic and essential element, as it's what provides instant recognition. The color scheme is another crucial element, as it helps create visual interest and convey different meanings (e.g., blue is often associated with trustworthiness). The slogan is another vital aspect, encapsulating the brand's message concisely and memorably.
All of these elements come together to create a unique and unforgettable brand. So when looking at a brand, don't just focus on the surface-level details. Take some time to look at the bigger picture and understand what makes the brand tick.
.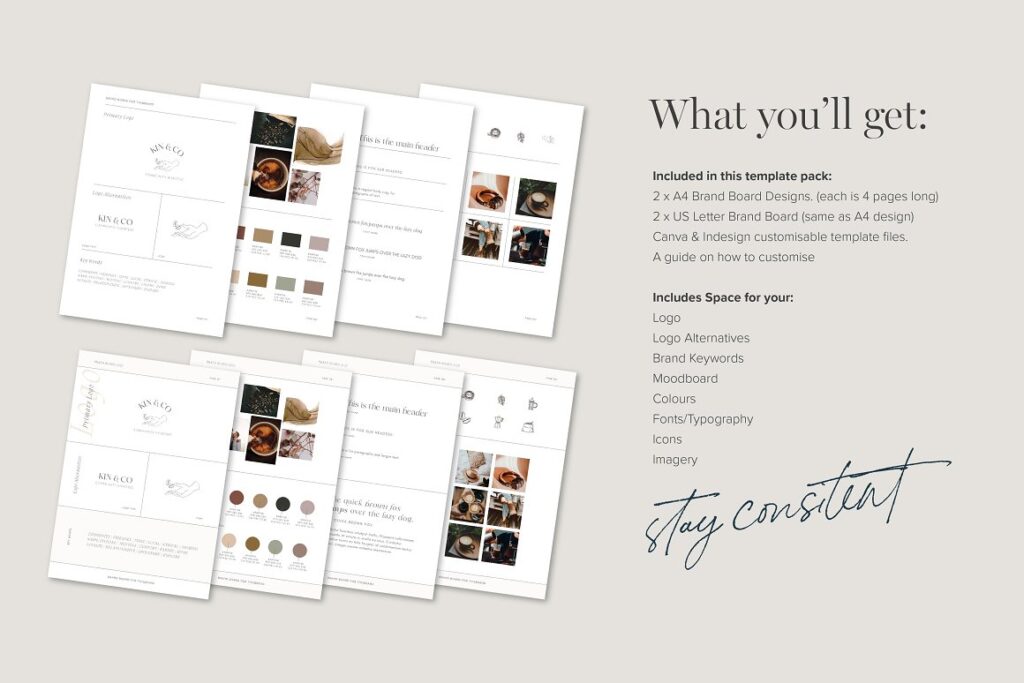 Why is the anatomy of a  brand important?
Understanding the anatomy of a brand is essential because it helps you to create a strong and cohesive brand identity that resonates with your target audience. By defining the key elements of your brand, you can ensure that your brand is consistent and memorable across all of your marketing channels.
Having a clear brand identity and personality helps you to differentiate your brand from the competition, making it easier for customers to recognize and connect with your brand. This can help to build brand loyalty and increase customer engagement, leading to increased sales and business growth.
In addition, having a clear brand positioning and messaging helps you to communicate your brand's unique value proposition and benefits to your target audience. This can help to attract new customers and build trust and credibility with your existing customer base.
Overall, understanding the anatomy of a brand is crucial for building a successful and sustainable business. By taking the time to define your brand's key elements, you can create a strong and memorable brand identity that resonates with your audience and sets you apart from the competition.
1. Your name.
This is the first and most essential element of your brand identity. Your name will be one of the first things potential customers learn about your business, so choosing wisely is necessary. When picking a name, try to go for something short, easy to remember, and clearly describes what your company does.
2. Your logo.
Your logo is a visual representation of your brand identity. It should be simple, easily recognizable, and consistent with your website's and marketing materials' overall look and feel.
3. Your tagline or slogan.
A tagline or slogan can be a great way to sum up, what your business does in just a few words. Keep it short, sweet, and to the point so that customers will remember it when they need your product or service. 
4. Your color palette.
Choosing a color scheme for your brand identity is crucial to creating visual unity across your marketing materials. Try to limit yourself to two or three colors that complement each other well and that you'll be happy with for years to come.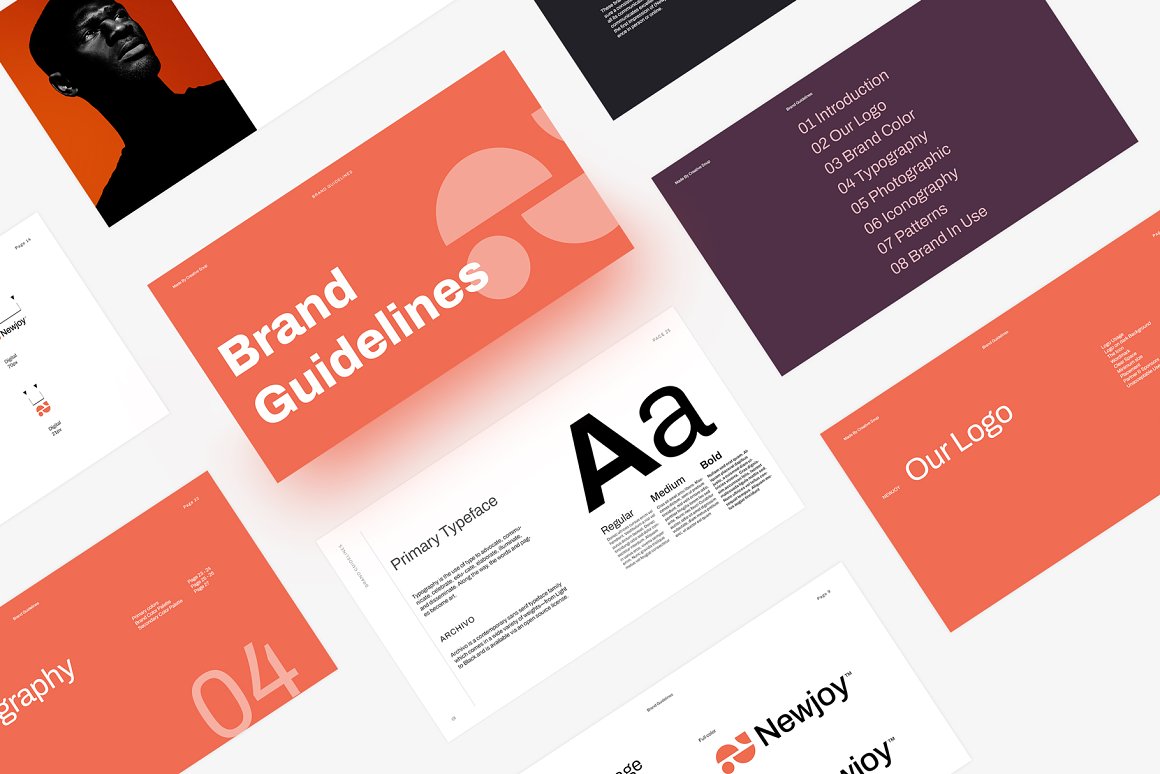 Creating a solid brand identity is essential for any business that wants to succeed in today's competitive marketplace. By carefully choosing each element of your brand identity, you can ensure that customers will remember your business when they need your products or services.
The elements of visual brand anatomy
Brand graphic elements are the visual cues that help customers to identify a company and its products or services. They can include logos, colors, packaging, and even typefaces. When used effectively, brand graphic elements can help to create a strong visual identity that differentiates a company from its competitors.
Brand graphic elements can also help to build customer loyalty and recall, making it easier for customers to remember a company when they need its products or services. Companies can create a powerful visual branding strategy by investing in high-quality elements to drive sales and support long-term growth.
1. The brand name is one of the essential elements of a brand board. The name should be easily recognizable and memorable, and it should be relevant to the products or services that the brand offers.
2. The logo is another vital element of a brand board. The logo should be simple and easy to understand, and it should be able to be used across a variety of mediums.
3. The tagline is another element of a brand board. The tagline should be concise and memorable, and it should capture the essence of what the brand is all about.
4. The colors should be eye-catching, relevant to the brand, and used consistently across all marketing materials.
5. The fonts. The fonts should be easy to read, appropriate for the brand, and used consistently across all marketing materials.
6. The icons and devices for visual texture. Icons are an essential part of any visual brand. Icons can take many forms, from simple geometric shapes to more complex illustrations.
7. The photographs. Brand photography is about creating visuals that capture the essence of your brand and communicate it to your target audience. It's not just about taking pretty pictures – although that's a part of it. Brand photography is about telling your brand story through images that connect with your audience on an emotional level.
8. The illustrations can be essential in establishing and reinforcing brand identity. By creating a visual language unique to a particular company, illustrations can help to make a brand instantly recognizable.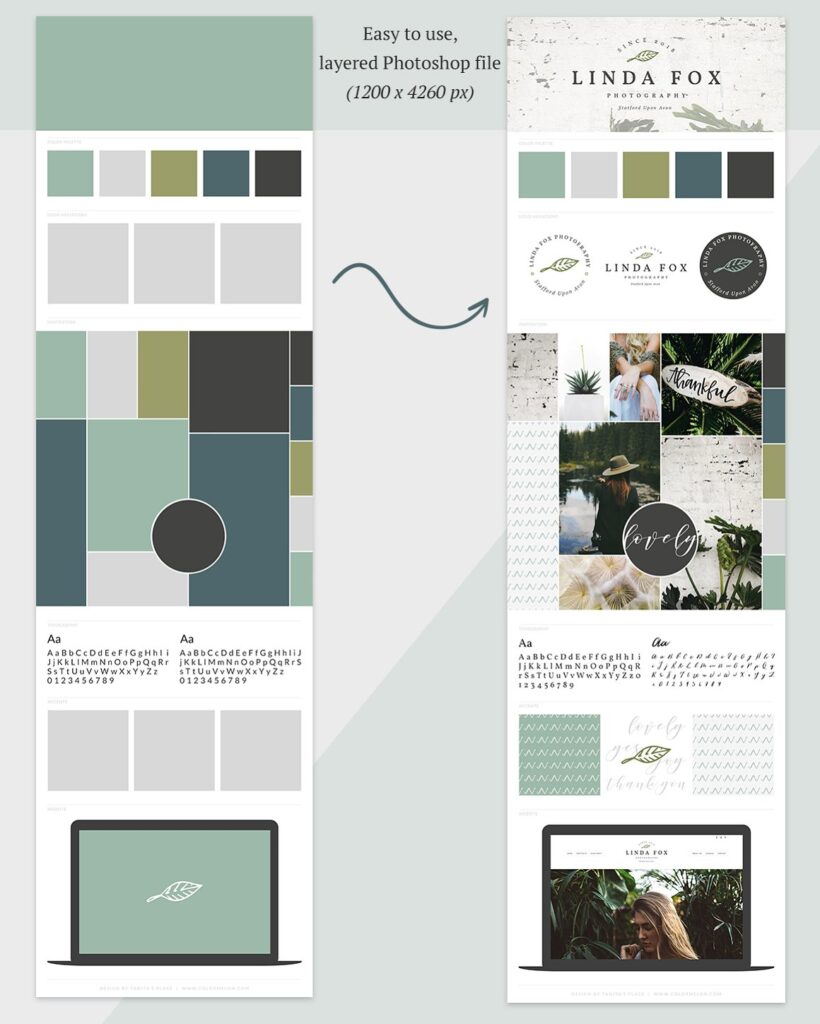 Conclusion
In conclusion, brand anatomy is a crucial aspect of any brand's success, as it helps businesses understand their brand's strengths and weaknesses, and how to effectively communicate their brand to their target audience. The key elements of brand anatomy include the brand's core values, brand identity, brand promise, brand messaging, and brand positioning.
By focusing on these elements and consistently delivering on them, businesses can build a strong and meaningful brand that resonates with their audience and drives long-term success. Ultimately, well-defined brand anatomy is essential for businesses looking to differentiate themselves in a competitive market, establish brand loyalty, and achieve sustainable growth.
Learn more about brand design here:
E-book: Branding For Creatives
What is Visual Branding and How It Can Help Your Business 
Brand Design 2: How To Brand an Elegant, Feminine Business
Cover photo: UELA Branding on Behance. Check out the whole brand identity!