Brands are a vital part of commerce, embodying company values, and creating emotional connections with consumers.
Recognizing the diversity of brands is key to understanding their power.
This diversity is highlighted when exploring the various types of brands. With a multitude of products and services available, there are numerous brand types, each having a unique approach and target audience. Comprehending these types can provide insights into how brands influence consumer behavior and can enhance our branding strategies.
Brand types cater to different markets and serve unique functions. From diversified corporate giants to singular product brands that excel in one area, the landscape of brand types is vast. Personal brands, where individuals become the brand, and service brands, which focus on customer experience, are also significant.
To fully understand the intricacies of branding types, we need to explore what each type represents and how it resonates with its target audience. This article will offer an overview of brand types and examples of successful brands in each category, showcasing how these branding types influence our everyday decisions.
1. Corporate Brands
In the universe of brand types in marketing, corporate brands are one of the most familiar and influential.
A corporate brand goes beyond a logo or tagline; it's an amalgamation of the company's culture, values, and business strategy. It serves as an umbrella identity for the entire organization, representing every product or service it offers. Corporate branding types in marketing present a unified message that the company stands behind, building credibility and recognition in the marketplace. In essence, when you interact with a corporate brand, you're engaging not just with a single product or service, but with the entire organization and everything it stands for.
Consider Apple, a paragon of successful corporate branding.
Apple's brand is not just about innovative technology; it's a reflection of a lifestyle and an aesthetic, emphasizing creativity, simplicity, and a seamless user experience.
Another example is Google, which transcends its core search engine functionality to represent a suite of products and services, all underpinned by a commitment to making information universally accessible and useful.
Both these instances are illustrative of the types of corporate branding – they encapsulate the entire ethos of the organizations, rather than focusing on individual products or services. Such brands aim to build long-term customer loyalty and strong shareholder value by establishing an emotional connection with their audience, which extends beyond their products.
A robust corporate brand can serve as a significant differentiator, providing a sense of familiarity and trust that resonates deeply with consumers, thereby promoting loyalty and advocacy.
2. Product Brands
This type of branding places emphasis on the unique qualities, attributes, and benefits of specific products, creating distinct identities that resonate with target consumers.
I can tell you that designing a successful product brand involves a meticulous process. From the product's name to its packaging, every element must convey a clear and compelling story that resonates with the customer's needs, aspirations, or lifestyle. It's a journey into understanding not just the product's features, but its emotional promise.
An excellent example of product branding is the Coca-Cola Company's line of soft drinks. Coca-Cola, Diet Coke, Coca-Cola Zero Sugar, and Coca-Cola Life are all individual product brands, each catering to a different set of consumer preferences and health concerns. These brands each have a unique identity and positioning, despite belonging to the same corporate brand.
Another example is Procter & Gamble, a company that houses multiple product brands like Tide, Crest, and Pampers. Each of these brands has a unique value proposition, image, and target audience, creating a diverse portfolio that can cater to a wide range of consumer needs.
3. Personal Brands
The world of branding isn't limited to companies and products; individuals can also cultivate a brand of their own.
This phenomenon, known as personal branding, is becoming increasingly crucial in the digital age where entrepreneurs, influencers, and public figures need to differentiate themselves in a crowded marketplace. This type of branding revolves around the cultivation of a personal image that communicates an individual's values, skills, and personality.
Personal brands are particularly fascinating to me because they are intrinsically tied to the individual's authenticity and story. It's a deeply personal journey, crafting a narrative that reflects who they are, what they offer, and how they stand out.
Oprah Winfrey is a shining example of a successful personal brand. She has built a powerful brand based on her personality, authenticity, and philanthropic work. Her brand stands for compassion, personal growth, and empowerment, and every project she undertakes is a reflection of these values.
Another notable example is Elon Musk, whose personal brand is synonymous with innovation, audacity, and the future of technology. From Tesla to SpaceX, his personal brand permeates his ventures, making him not just a successful entrepreneur, but a brand in his own right.
Personal brands, like these examples, are more than just about self-promotion; they promise consistency, credibility, and distinctiveness in the individual's field. In the broad spectrum of types of brands, personal brands stand as a testament to the power of individuality and authenticity.
As we delve deeper into the types of brand marketing, we'll find that the underlying thread of success lies in knowing your audience, delivering a clear message, and offering something of unique value. And that's just as true for individuals as it is for companies or products.
4. Service Brands
While products can be held in your hands, service brands are different; they embody experiences and relationships.
These are the types of brands that deliver value not through tangible goods, but through the delivery of a service. In this realm, it's quality, reliability, and customer satisfaction that become the basis for the brand's reputation.
As a brand stylist, designing a service brand presents a unique challenge.
It's about crafting a narrative that illustrates the value of an intangible experience. Everything from the brand's visual identity to its communication strategy must convey a sense of trust, professionalism, and the promise of a positive experience.
A classic example of a service brand is Airbnb. Airbnb doesn't own any properties, but its brand is built on the experience it offers: the ability for travelers to live like locals in homes around the world. The company has successfully built its brand around the idea of community, authenticity, and unique travel experiences.
Similarly, Uber has revolutionized transportation services. Its brand is built not on owning vehicles, but on providing a reliable, convenient, and customer-friendly ride-hailing service.
These types of branding in marketing emphasize the customer's experience at every touchpoint. They require a deep understanding of the customers' needs and expectations to consistently deliver high-quality experiences that resonate with the brand's promise.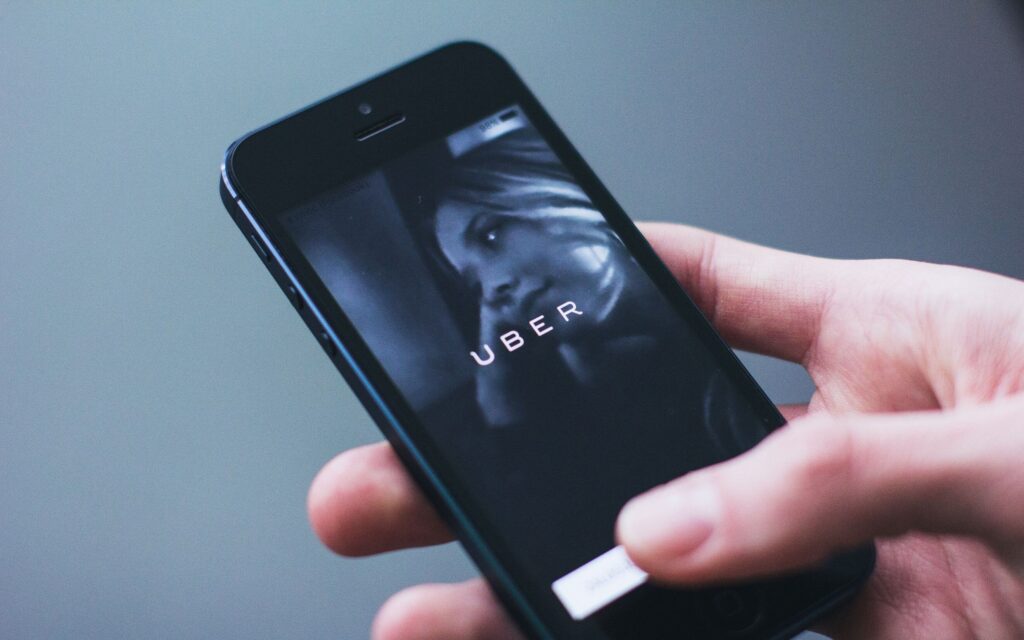 5. Retail and Online Brands
The advent of the Internet age has seen the emergence of two distinctly different types of brands: retail brands and online brands.
Both have their unique strengths and challenges and play a vital role in shaping today's consumer landscape.
Retail brands refer to brick-and-mortar stores that consumers can physically visit. These brands are built on tangible experiences—the sight, touch, and feel of products, coupled with personal customer service. For instance, consider brands like Walmart or IKEA. They have become household names, known for their consistent product offerings, customer service, and unique in-store experiences.
On the other end of the spectrum, we have online brands. These brands primarily exist in the digital realm and leverage the power of the internet to reach their customers. Amazon, for example, is a premier online brand, built on the promise of endless variety, competitive prices, and convenient home delivery.
What strikes me is that both retail and online brands must engage their customers in different ways.
Retail brands often appeal to the sensory experience and immediate gratification, while online brands focus on convenience, breadth of selection, and seamless digital navigation.
6. Luxury and Value Brands
As we traverse the varied landscape of brand categories, it's impossible to overlook two particularly striking contrasts: luxury brands and value brands.
Both serve distinct segments of the market, providing consumers with a range of choices to meet their needs and preferences.
Luxury brands are typically associated with high quality, exclusivity, and prestige. They cater to consumers looking for superior craftsmanship, a rich heritage, or a particular lifestyle. Brands like Chanel, Louis Vuitton, or Rolex fall into this category. Their branding strategy is often built on aspirational messaging, aiming to create a sense of desire and exclusivity.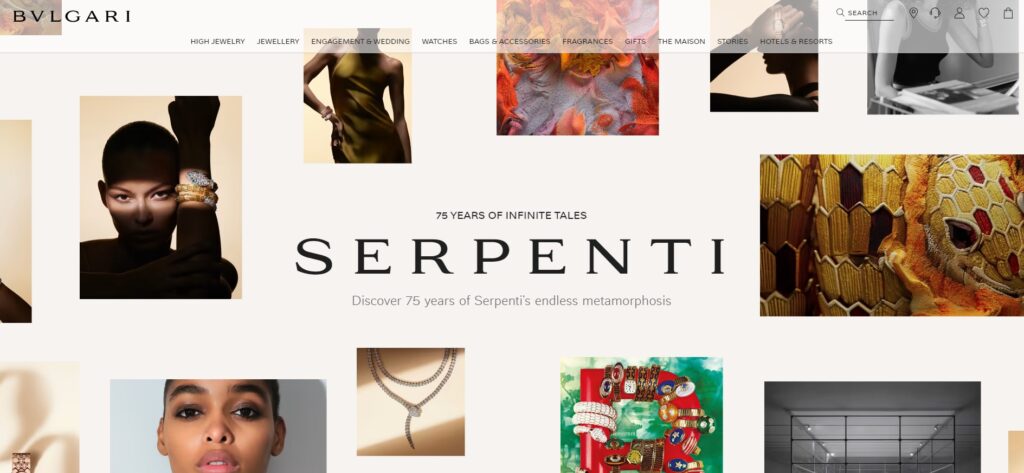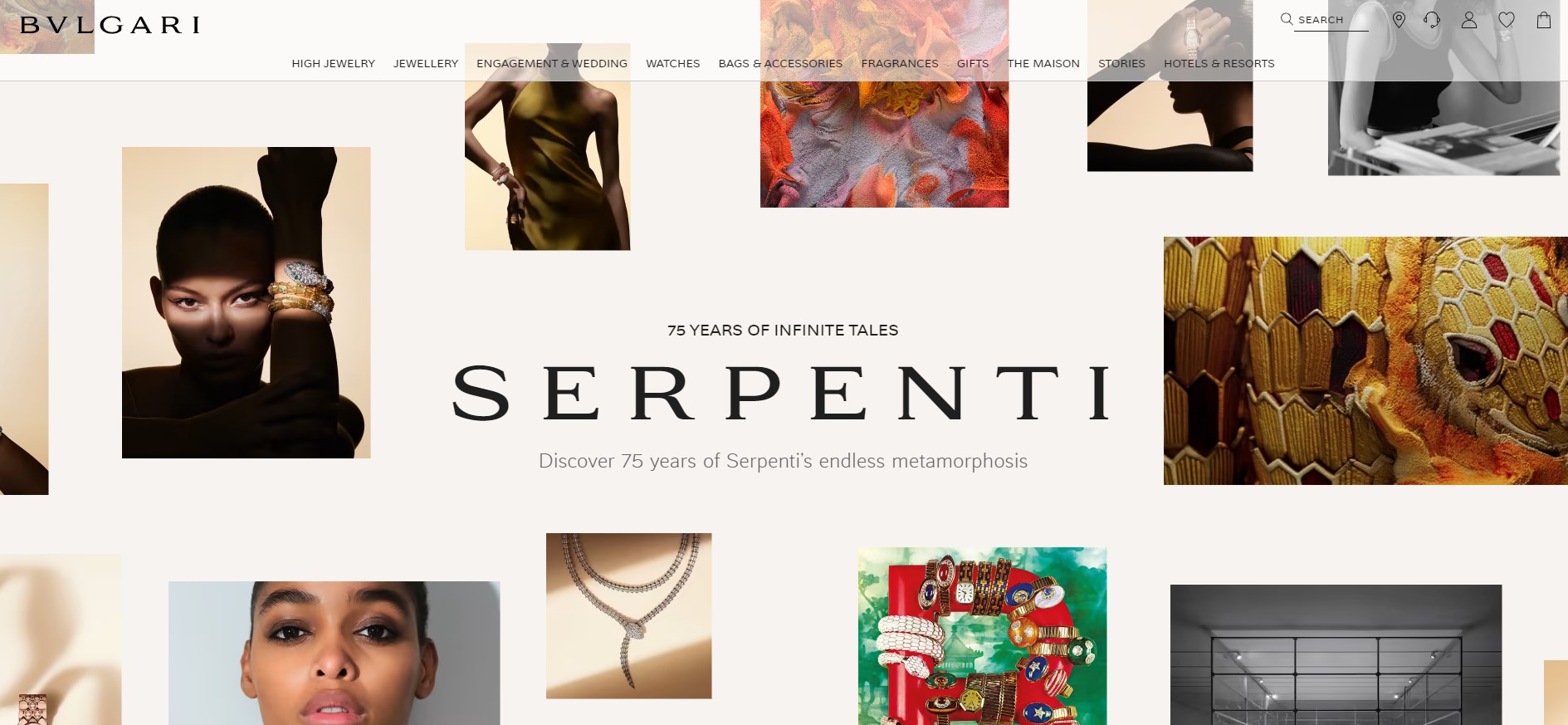 In contrast, value brands target price-conscious consumers who prioritize affordability and practicality.
These brands are often positioned as offering reliable quality at a reasonable price, making everyday essentials accessible to a broad demographic. Walmart and Old Navy are excellent examples of value brands. They promise good value for money, providing basic, no-frills products that cater to everyday needs.
The brand categories list is diverse, encompassing everything from luxury to value brands. Each category caters to a specific audience, defined by distinct buying habits, preferences, and expectations.
As a brand stylist, crafting a brand identity requires a deep understanding of your brand's position on this spectrum.
Whether it's a luxury brand aiming to evoke a sense of prestige and aspiration or a value brand striving to demonstrate reliability and affordability, each branding category requires a distinct approach to resonate with its target audience. The beauty of branding lies in this diversity, allowing brands to carve out their unique niche in the marketplace.
Types of Brands: A Diverse Landscape
In the realm of commerce, brands reign supreme as enduring identities that bring products and services to life, forging deep connections with consumers beyond mere transactions.
We instinctively choose a Coke over a generic cola or trust an iPhone over an unknown device because of the power of branding. Brands are potent tools that not only communicate a company's mission and values but also promise a consistent and meaningful experience. Understanding the multifaceted nature of brands becomes pivotal when we delve into the myriad world of "types of brands."
From corporate giants with diversified offerings to niche product brands focusing on excellence, the diversity of brand types is vast. Personal brands that embody individuals' values and service brands emphasizing customer experience are equally integral to this spectrum.
By comprehending these types of brands, marketers can unlock valuable insights into consumer behavior, market dynamics, and the art of effective branding, thus leveraging this knowledge to thrive in the competitive business landscape.
Conclusion
As we draw this exploration to a close, it becomes clear how crucial understanding brand categories and the different kinds of branding is, not just for a brand stylist but for anyone involved in marketing.
Recognizing the distinctiveness of various types of branding, from corporate to personal, from product to service, and from retail to online, is a fundamental step in crafting a brand strategy that resonates with the target audience.
For businesses, this awareness provides a blueprint to navigate the multifaceted world of branding. It guides them in shaping their brand's narrative, visual identity, and overall customer experience, whether they belong to the category of luxury brands, value brands, or anything in between.
For consumers, brand categories serve as a useful tool in making buying decisions. They allow consumers to identify the brands that align with their needs, preferences, or lifestyle choices, be it a service brand that promises quality and reliability or a personal brand that stands for individuality and authenticity.
In an increasingly competitive marketplace, the types of branding a business chooses can make or break its success.
Whether it's corporate, product, personal, service, retail, online, luxury, or value brands, each type has its own set of rules, strategies, and opportunities.
In conclusion, the world of branding is diverse, vibrant, and complex. It's a landscape filled with numerous categories of brands, each with its unique traits and marketing approaches. Grasping the classification of branding and brands is a critical component of effective brand management. As we navigate this landscape, we must remember that at its core, every successful brand is built on understanding its audience, conveying a clear and compelling message, and offering something of unique value.