Expect an experience, not just another class
I have designed my branding workshops to be both informative and inspiring. They can be hosted at your organization, in person, or online for contacts and clients – there's a workshop tailored just right for any group!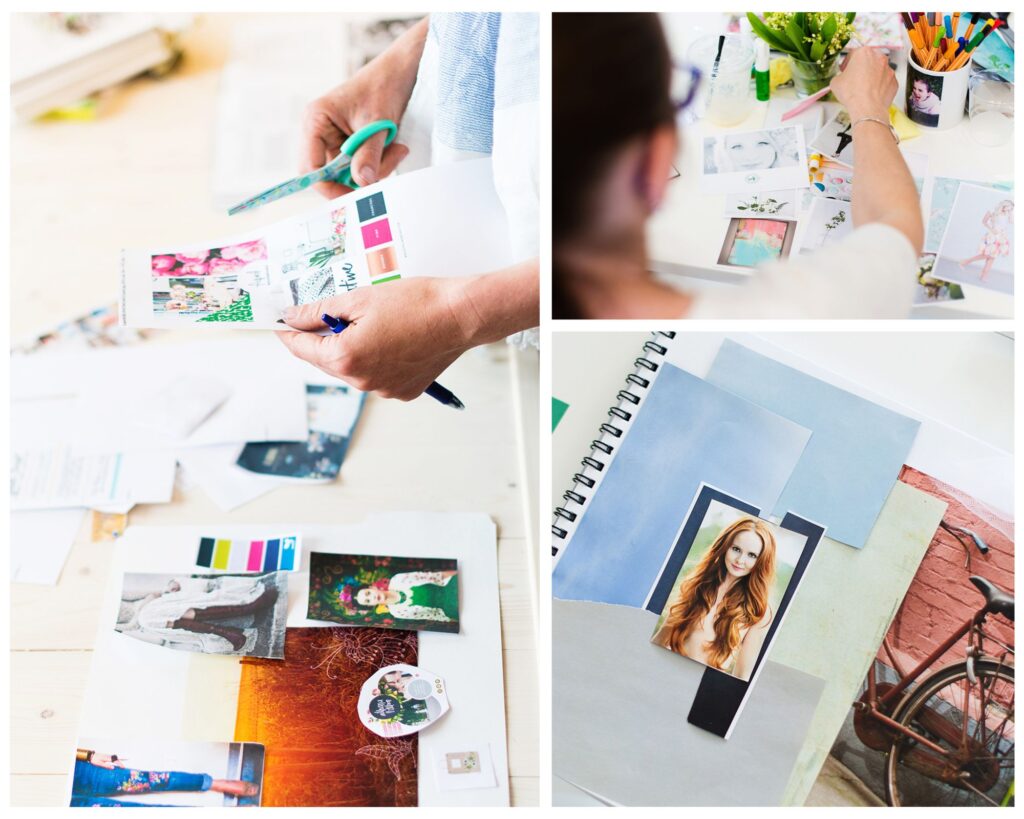 The brand workshops I offer
Level 1: Visual psychology in branding
In this course, we will explore the intricacies behind visuals and their impact on us as consumers. You'll learn to identify which colors or typefaces make you feel a certain way about a company's brand identity while also knowing when they should be avoided for maximum effectiveness! In addition, there is the value gained from understanding how visual cues influence revenue because people act differently towards those images depending upon what emotions they evoke.
You will learn how colors, typefaces, and images can affect your audience's mindset for them to better connect with you as a company or individual! We'll also discuss why it is so essential that all aspects of our visual identity work together seamlessly, from online materials such as social media posts down to traditional advertising campaigns where visuals play out significant role – this way, people always know precisely a whom they should strive towards being
Create your brand board
In a world where creativity is key to success, visual identity creation has never been more critical. If you're looking for an engaging way to make your brand stand out from the competition, this workshop will provide all that and more!
From getting started with color theory in Level 1: Visual psychology in branding – understanding composition techniques through practical application on branding boards- students are sure to find something new each time they return here because we'll be exploring different mediums, including photography, prints, and images as well as simple digital art software such processes like Adobe Express or Canva, which can help them produce stunning results quickly without having any previous knowledge about how these programs work.
Designing your website
Now you can take your branding to the next level by designing a website that reflects who you are as a business. This workshop will teach how to put your color schemes and brand board to work and to create one cohesive look across all platforms, from your website to your social media pages or physical spaces!
Included in every workshop
The workshop will be packed with color, creativity, and practical exercises to make the time spent memorable.
Every participant receives beautifully designed inspirational handouts that help them prepare for the day of learning!
Workshop: visual psychology in branding
Visual Psychology is a game-changing experience for any creative team. 
Suppose you're thinking about revamping your website, creating a more distinctive social media presence, or having an entirely new logo designed. 
In that case, this class will give insight into what makes YOU stand out so that no matter the project, there's nothing left to chance when it comes to communicating with clients and partners alike! 
This one-day workshop will teach you everything from logos and social media pages to building trusting relationships with your audience by using powerful visual messaging techniques that are easy for anyone in any field or career path!
Designers are always working hard to find their place in the market. This class will enable you to capture your client's business briefs and create work that resonates with them!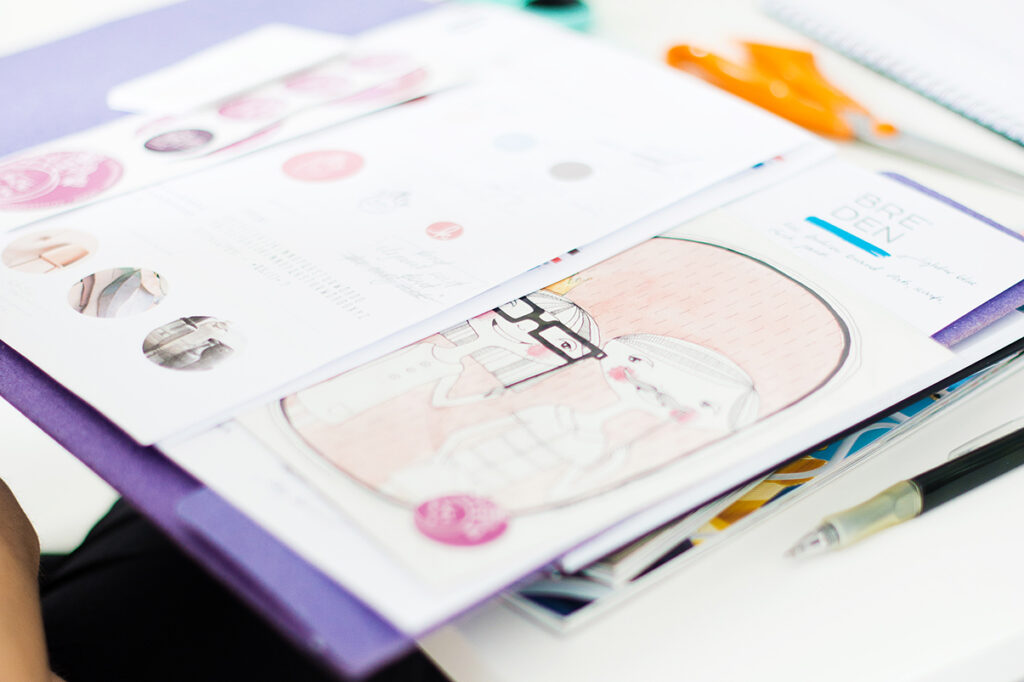 Visual psychology helps you:
You'll be able to untangle your brief and find clarity on the next project. We can translate those brand values into tangible design elements that are efficient for time spent in production and valuable at showcasing whom they represent!
Evaluate creative work more objectively, efficiently, and harmoniously.

Connecting emotionally with your customers can be the difference between success and failure.

Use color to communicate more powerfully. Gain a deeper insight into your brand and communicate with clarity and confidence.
An eye-opening experience!
"Kickstart your branding" workshop opened my eyes, giving me absolutely new
abilities for the usage and combination of colors. Victoria Silber knows how to talk
about styling, doing it clearly and in an inspiring way. Attending her workshop gave
me the motivation to start my own rebranding process as well as gave me inspiration in
my daily work as a graphic designer.
Anna-Marie Møller
Graphic designer
Graphic Care